Cavs: Ante Zizic hopes to have fresh start with Real Madrid
Ante Zizic, who has spent the last three seasons with the Cleveland Cavaliers, is reportedly joining Spanish club Real Madrid.
The 2019-20 season was one where I originally thought that Ante Zizic could firmly establish himself as a rotational contributor for the Cleveland Cavaliers. That would not end up being the case, though.
Zizic did not make his season debut for Cleveland until mid-November due to plantar fasciitis complications in his left foot, and he unfortunately would miss a 15-game stretch due to injury again beginning in early-to-mid-January.
That came as a result of Zizic taking a blow to the head by Denver Nuggets 5 Mason Plumlee by accident, and Zizic would have vertigo symptoms due to a vestibular condition from that instance. Also unfortunately for Zizic, he was before the deadline behind Tristan Thompson and John Henson pre-trade deadline.
Looking at next season, with Andre Drummond reportedly saying recently on a podcast appearance that he'll "definitely" be back with Cleveland and intends to pick up his $28.8 million player option, so that wouldn't bode well for Zizic, anyway.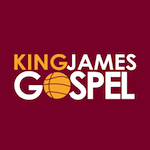 Want your voice heard? Join the King James Gospel team!
Write for us!
For further context, Drummond and the Cavs have both reportedly "shown interest" in a contract extension, but that'd be set to be in late October and that's seemingly anything but a certainty.
Swinging back to Zizic, though, it's a good thing for his case that he'll be having a better opportunity to develop his game more overseas.
Zizic did not have the season he wanted with the Cleveland Cavaliers in 2019-20, but he'll hope for a fresh start with him reportedly reaching a deal with Spanish club Real Madrid.
According to a Tuesday report from Chema de Lucas of Spanish media outlet Gigantes and h/t Alex Madrid of Eurohoops.net, Zizic has reached a deal with Real Madrid of the Euroleague and the Spanish ACB. That report was confirmed by Eurohoops, as Madrid referenced as well.
Real Madrid was recently eliminated from the "Spanish League's final phase," as Madrid noted, but either way, this should be a good fresh start for Zizic overseas in the near future. It should realistically allow him to get more minutes-share when set for action next season.
Zizic, who had his team option declined for 2020-21 by the Cavaliers, making him set to be an unrestricted free agent, only appeared in 22 games in 2019-20 with Cleveland. In those instances, he played 10.0 minutes per outing.
Zizic again was often injured this now-past season with the Wine and Gold, and frankly, he did not make much of an impact when he did get meaningful minutes.
Zizic did obviously have much more of a role in the 2018-19 season, of which both Kevin Love and Tristan Thompson were plenty injured, but he did show encouraging signs as a low post presence. He was a solid bench scoring option with mid-range touch then, too.
In that season, he had 7.8 points and 5.4 rebounds in 18.3 minutes per game, and appeared in 59 contests, and seemed to be a decent piece originally from the trade of which Cleveland dealt Kyrie Irving then to the Boston Celtics.
Now, it's not as if Zizic didn't show post scoring/interior rotational scoring a bit this-now past season, as he had much less burn and had 4.4 points and 3.0 rebounds per outing in that time.
Even with the expiring Thompson seemingly having a good possibility of not re-signing with Cleveland, though, it didn't seem feasible that Zizic, who was set to expiring anyhow, would be back in 2020-21.
Zizic, despite being a nice traditional 5 in the low post scoring sense, and in rolling/screening ability, is not at all a three-point shooting threat, and defensively, despite being 6-foot-10, is not a shot altering presence.
Zizic is not at all switchable in pick-and-roll coverage, either, and it's evident at this point that with him not having much of a team defensive impact, that it's unclear if Zizic could be a viable rotation player in the NBA.
I wouldn't imagine recent Cavs signing Jordan Bell, even while his next season is non-guaranteed, would be helping the case for Zizic coming back with Cleveland next season, either. Even with Bell not likely having a notable impact, he'd maybe affect Zizic's potential for minutes.
In some scenarios as a reserve 5, though, perhaps he could be a viable NBA rotation player, as Zizic is only 23 still. He'll need to get much quicker, however, or develop something of a three-point shot to have a real shot at doing so.
For Zizic, though, who was previously linked to Maccabi FOX Tel Aviv of the I-BSL, him being set to sign with Real Madrid should give him a fresh start, and feasibly more meaningful playing time. Before coming to the NBA, Zizic did play well with Turkish club Darussafaka actually then for former Cavs head coach David Blatt.
Maybe Zizic can further develop and be able to work on adding more of a perimeter shooting skill set overseas when he is set for action next season/perhaps beyond.
Either way, Zizic would seem to at least have a very productive career in the Euroleague. Whether or not he has a future in the NBA is uncertain at this time, though.