Maccabi FOX Tel Aviv chance could help Cavs' Ante Zizic's development
Cleveland Cavaliers center Ante Zizic, who has struggled to find consistent minutes, has been linked to the I-BSL's Maccabi FOX Tel Aviv. That could help him evolve and perhaps be able to further stick in the NBA.
It's been a tough set of circumstance for Cleveland Cavaliers center Ante Zizic throughout the 2019-20 season.
Coming into his third year in the NBA, Zizic, who was a piece involved in the Kyrie Irving trade to the then-Boston Celtics, dealt with left plantar fasciitis in his left foot, and didn't make his debut until mid-November. Even so, the numbers were stacked against him with Cleveland then having Tristan Thompson and John Henson, whether or not I wanted to see Zizic get more burn.
Furthermore, in mid-January at the Denver Nuggets, Zizic unfortunately was hit in the head accidentally by Mason Plumlee, and in turn, suffered a vestibular condition that caused vertigo-like symptoms.
All in all, the rotational post-up 5 has only played in 10.0 minutes per game in 2019-20, of which he's had 4.4 points and 3.0 rebounds per contest, per Basketball Reference.
Along with that lack of playing time so far, Zizic's season may be done due to the novel coronavirus pandemic. ESPN's Brian Windhorst said on ESPN's Get Up on Monday that there's a "really good chance" that the league goes right to a 16-team playoff, if that'd pass an owner vote, as h/t Forbes' Chris Grenham.
That play would resume at ESPN's Wide World of Sports Complex at Disney, which is where the league reportedly intends to have some sort of season resumption.
ESPN's Adrian Wojnarowski did report on Tuesday, though, that while there's not certainty in this regard, the NBA and NBPA "have discussed a model of 30 teams returning to reach a target goal of 72 regular-season games," but non-playoff teams could again, be done.
Additionally, in his case, with the Cavaliers previously declining Zizic's team option for 2020-21, the upcoming unrestricted free agent in Zizic seemingly has a really high possibility of not being a Cavalier next season.
Looking at Zizic's NBA outlook, I don't see him as a piece the Cavs should look to re-sign in the upcoming free agency period, especially with Andre Drummond reportedly likely to pick up his $28.8 million option for next season. That's regardless of if the expiring Thompson may re-sign, perhaps via short-term deal.
A different developmental route for Zizic might enable the Cleveland Cavaliers rotational center to further evolve his game, though, and the I-BSL's Maccabi FOX Tel Aviv has been linked to Zizic.
According to a report from Israeli media outlet One and h/t Euro Hoops' Antonis Strogglylakis, Zizic "will be emerging as a candidate" for the Israeli/EuroLeague's Maccabi FOX Tel Aviv if he decides to depart from the NBA and return to the European route.
Zizic, who played for prior Cavs head coach David Blatt for EuroLeague/Turkish team Darussafaka, was able to have a big impact for that club, and even at 20 then. Plus, as just a "rookie in the competition, Zizic averaged 9.0 points and 6.7 rebounds in 21:51 minutes over 20 games," as Strogglylakis highlighted.
The key here, however, is that for Zizic, who is at times unplayable as an interior-locked/non three-point shooting big in today's NBA without the ability to switch out in pick-and-roll, is that perhaps if Zizic gets more minutes at Maccabi next season/looking forward, it could help him add more of a perimeter element to his game.
Zizic, when he has had meaningful minutes with the Cleveland Cavaliers, has continued to progress in the low post offensively, and is at least a decent offensive rebounder, and hard roller that sets quality screens. Zizic has flashed mid-range shooting touch, too, as he's hit 50.0 percent of his shot attempts from 10-16 feet out in his career to this point.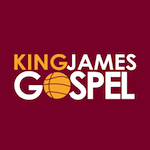 Want your voice heard? Join the King James Gospel team!
Write for us!
That being said, if Zizic does end up going the Maccabi route in free agency to further develop there and/or receive more minutes-share, he'll need to become more of a player that can be viable on the perimeter at times defensively and/or show more of a three-point shooting element.
The fact of the matter is, this season was a pivotal one for Zizic's NBA future, and with him not being able to stay healthy enough to take advantage of it and/or have an impact much, it's difficult to see other NBA teams seek him out in free agency, even via team-friendly deal.
Zizic is only 23, yes, but he's not a rim protector, does not have much passing feel as a big, and even while he has a solid post game, his lack of athleticism hinders him too much to have a real impact much in meaningful stretches.
This Maccabi route could allow him to develop his all-around and especially passing/perimeter game more, though, and enable him to further evolve. Could he still be a nice fit on other NBA teams as a spot rotational 5 and/or for depth?
Maybe, but going back to a EuroLeague participant might be a better move in the short term. The aforementioned Strogglylakis did note, though, that is unclear given how fan attendance plays into how much Maccabi can spend and/or even add other new players, and that attendance is nonexistent at the moment because of COVID-19.
Albeit if Zizic has that route available, he probably should take it for his own development and/or NBA viability in the future, and I believe Maccabi would help him more in that regard than other NBA teams in the short term. He'd receive more minutes.