Reaction to Cavs' moves involving Dean Wade, signing of Jordan Bell
The Cleveland Cavaliers reportedly made two moves on Monday involving Dean Wade and adding free agent Jordan Bell.
The Cleveland Cavaliers made two roster moves on Monday, and neither exactly generate big headlines.
This came in relation to the Wine and Gold having two roster spots available, and the NBA's transaction window is set to be closed on Tuesday at 11:59 p.m. EST.
Of course, the Cavaliers' 2019-20 season is done, with the squad not being set to participate in the season's resumption via centralized site at Disney World in Orlando. That wasn't in play here, though, and the two moves Cleveland made were in relation to 2020-21, and realistically via free agency to an extent for both.
We'll quickly touch on the first reported move by the Cavs on Monday, which came per a report from ESPN's Adrian Wojnarowski, of which Cleveland converted the two-way contract of Dean Wade to a multi-year deal.
Wade was not a player that play much with the Cavaliers in 2019-20, only making 12 appearances, and averaging 1.7 points and 1.6 rebounds in 5.9 minutes per outing.
As is often the case with two-way players, though, Wade played mostly with his NBA squad's G-League affiliate, in the Cavs' case being the Canton Charge. There, Wade got quality time for his development, and showcased further growth as a potential stretch big.
With the Charge, Wade averaged 14.2 points per game on 61.5 percent true shooting, and that included him hitting 39.9 percent of his three-point attempts. He had 7.6 rebounds, 2.3 assists, 1.4 blocks and 0.8 steals per contest, too, per Basketball Reference's G-League statistics.
Perhaps in coming years if he can have more confidence in meaningful stretches, he could be a decent spot-up big in spots for Cleveland. Wade is a good athlete as well, and could be competent at times when needed on the defensive end in switching out on to perimeter players a bit.
Albeit the key with Wade for the Cleveland Cavaliers is confidence and letting it fly if and when he gets minutes.
I like what Wade could be for the Cavs in some rotational minutes if he can further develop. Now does that mean a ton of meaningful minutes? Considering Kevin Love, Larry Nance Jr. and feasibly Alfonzo McKinnie, too, to a decent extent, that's a no.
Nonetheless, what will need to happen if and when Wade does fill in at times for the Cavs, if injuries occur and/or he gets meaningful burn in some instances, Wade needs to play with more confidence.
When he was given time here and there in games for Cleveland this now-past season, Wade needs to take advantage in some instances if he has reasonable looks in the mid-post, where he can rise up over defenders at 6-foot-9 with a good stroke.
The same would hold true in the spot-up perimeter game, which Wade has shown great touch with Canton, and did with Kansas State in a four-year career.
When Wade did have occasional time in meaningful parts of games with the Cleveland Cavaliers, though, we didn't see him play with confidence when the chances were there.
Now with his two-way deal being converted to a multi-year deal, I hope that doesn't continue to be the case.
If that is, that's a waste. With how Wade can shoot the ball, he could end up being a viable rotational stretch 4, but he can't be timid if and when his number is called. The guy is capable, and he has good team defensive instincts.
Granted, I wouldn't expect much in the minutes-share department for Wade at this time, but if he can translate some of his G-League perimeter shooting to the Cavs, maybe he could make an impact in some stretches.
Next up, I'll give my initial reaction to the Cleveland Cavaliers' other move on Monday, which came via team-friendly free agency signing.
Per a report first from Cleveland.com's Chris Fedor, the Cavs signed free agent Jordan Bell to a two-year deal.
Bell spent his first two seasons in 2017-18 and 2018-19 as a rotational small-ball 5 mostly, and could be a decent rolling presence in some reserve minutes.
That would not be a viable fit alongside Andre Drummond, who on a recent podcast appearance reportedly said he'd "definitely" be back and intends to pick up his $28.8 million player option, though.
For context, Drummond and the Cavs have reportedly both "shown interest" in a contract extension, but that would be set to happen in potentially late October, and that's seemingly anything but a certainty at this juncture.
So swinging back to Bell, while does have good team defensive instincts, and is somewhat switchable in pick-and-roll coverage for a 6-foot-8 big, he is a non-shooter, and is not capable of playing at the 3.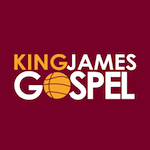 Want your voice heard? Join the King James Gospel team!
Write for us!
The Bell signing by the Cleveland Cavaliers is an odd one.
Bell, who signed as a restricted free agent with the Minnesota Timberwolves last offseason and was then traded to the Memphis Grizzlies following being dealt to the Houston Rockets, and was later waived, is tough to peg.
He's again a decent defender, and is an alright rolling/screening presence with some postseason experience on a championship-winning albeit ultra-stacked Warriors team.
The non-shooting thing and lack of on-ball creation makes this an odd free agency move, though. Bell, who has a career average of 3.8 points per game and has attempted only 18 three-point shots in three seasons, is nowhere near a player with the offensive capability of Larry Nance Jr.
This could lead to the Cavs not going with a big in the 2020 NBA Draft, though, at any rate, and USC's Onyeka Okongwu maybe not being a target now, in particular, is somewhat irking. Perhaps that's not the case ultimately anyway, but Cleveland now could very well go with a guard or wing.
I'm not exactly jumping for joy about the Wade contract conversion, either, but the key here was the financial aspect in both the Wade and Bell deals, as Fedor alluded to. Both are non-guaranteed going forward in meaningful action.
"Sources say Wade, who was garnering interest from the Washington Wizards over the last few weeks, will receive a team-friendly four-year contract that pays him $375,000 for the rest of the 2019-20 season. The final three years, starting in 2020-21, are non-guaranteed. According to sources, Bell will get $250,000 for the rest of 2019-20. His second year is non-guaranteed.

The Cavs, who entered the transaction period about $980,000 below the luxury tax, did not cross that threshold with the two signings, sources say."
It's difficult to project either Wade, whose fourth contract year is reportedly set to be a team option, or Bell ending up being regular rotational contributors at some point down the road for the Cleveland Cavaliers. That's even with Fedor saying how Cavs executives see both having "a shot" at making the team next season, but we'll see.
Maybe Bell, more so, can help out the likes of Collin Sexton, Darius Garland or Kevin Love, for instance, as a rotator defensively, and as a screener. Bell has at least averaged 0.8 blocks in 12.0 minutes per outing in his career thus far.
However, on the Cavs defense, which has struggled mightily for years, it's uncertain if we'd see that type of thing from Bell.