Checking in on Cavs players during the NBA's season suspension
With the 2019-20 NBA season being suspended until further notice, it was interesting to see how Cleveland Cavaliers players have been spending their time, well at least some of them.
When the NBA announced that the 2019-20 season for the Cleveland Cavaliers and other teams was suspended on March 11 due to Utah Jazz center Rudy Gobert testing positive for the novel coronavirus pandemic, basketball fans were initially shocked. It wasn't at the suspension in reaction to Gobert's positive test, it was more so just about the uncertainty of maybe when the season would come back, or if, really.
As the COVID-19 pandemic has created more and more isolation, players now have limited options to be active. The NBA announced that every team was to be closing team workout and practice facilities on Friday, h/t Cleveland.com's Chris Fedor.
Moreover, the season is on hiatus, facilities are closed, and the future is unclear, and for now, the season is likely to be on hiatus until at least "mid-to-late June" as of a week ago. Since, there have been more positive tests around the NBA and more updates about potential scenarios, with the season maybe eventually being cancelled.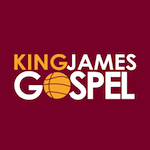 Want your voice heard? Join the King James Gospel team!
Write for us!
That is uncertain, though, to reiterate, but the timetable is seemingly unknown at this point with the severity of the COVID-19 pandemic around the country.
With all this happening, it's interesting to see how Cleveland Cavaliers players are using the downtime.
Kevin Love has the greatest opportunity to stay in shape during the quarantine for so many, which has been recommended by health officials, and really, put into place by governing bodies. For instance, a stay-at-home order (outside of essential work or activities) for Ohio was announced on Sunday by Gov. Mike DeWine, of which was signed by the Director of the Ohio Department of Health, Dr. Amy Acton, and is in effect on 11:59 PM on Monday until at least April 6. Anyhow, just before the NBA got underway this year, Love showed off his home gym in an interview with Men's Health.
While the gym is missing the ability to actually hoop, Love will be able to workout at a professional level daily.
"It's very functional for everything we need to accomplish," Love said about the gym located on the bottom level of his apartment building in the video above. "We are able to transfer anything that we are able to do on the court form here."
Love has also campaigned for the importance of spreading mental health awareness over the past few years. Monday saw Love doing live interviews as seen on the NBA's Official Twitter, and recording messages for upcoming quarantine time.
It's clear campaigning for mental health will continue for Love over the break, and Love also made an amazing $100,000 donation toward helping compensate the employees/game event staff at Rocket Mortage FieldHouse last week that have been affected by the NBA's season suspension, which has since really set an example for others around the league.
Love also touched on that and "paying it forward" in a talk show appearance on Wednesday on NBC's TODAY and said how athletes during this pandemic need to step up and be "community leaders" as our own Dan Gilinsky highlighted.
Larry Nance Jr. has always had a strong social media presence, especially on Twitter. It's clear that Nance Jr. will be back to his old gaming ways. The power forward sent a tweet out requesting former teammate Channing Frye get a Play Station Four.
Before that, Nance Jr. retweeted a gaming tournament tweet showing a pairing with former teammate Josh Hart and other NBA stars such as the Philadelphia 76ers' Ben Simmons, the Sacramento Kings' De'Aaron Fox, and current teammate Andre Drummond.
Nance Jr. has also been busy giving interviews with multiple outlets, such as recently with The Athletic's Kelsey Russo (subscription required), taking the break as a chance for positive press. He continues to help out in regards to being a role model for those also fighting the day-to-day battle with Crohn's disease, and Nance also made a $50,000 donation on Thursday to both the Cleveland and Akron-Canton Regional Food Banks.
That was right up the alley of what Love was calling for in terms of athletes being leaders in their communities during this tough time.
Meanwhile, Andre Drummond is the newest member of the Cavaliers. While the big man is getting used to representing the Wine and Gold, he is a big enough name to go on Bleacher Report's live AMA, as h/t Bleacher Report's Adam Wells. Friday the Cavs' trade deadline addition answered questions ranging from his college career to the trade from the Detroit Pistons last month, again, h/t Wells.
One of the more notable responses Drummond gave came when answering a question about the new Cleveland Cavaliers' coaching staff. He touched on prior Cavs head coach John Beilein, who has since been re-assigned to an unspecified role with the Cavs after stepping down, a bit, too.
"Our team is really good. We are starting to get healthy. Outstanding coaching staff. (John) Beilein was a great coach, JB (Bickerstaff) is a hell of a coach, his basketball mind is incredible."
Drummond said those things when answering a question about the new coaching staff.
With a looming $28.8 million player option for next season he could opt into, or potentially opt out of and look for a new deal this offseason, whenever that is, Drummond answered a question about his next move, too.
"Right now my focus is staying healthy, that's a long ways away. I love being in Cleveland, and I'll come up with a decision when time is right."
Many Cavs players don't have the social media presence to give updates like these players have.
The hope is players like Collin Sexton, Darius Garland, and Kevin Porter Jr. are staying healthy and somehow bettering themselves for when basketball returns.
Sexton, though, in an appearance on the "Posted Up Pod" with Yahoo! Sports' Chris Haynes on Saturday hit on how he's missing the game in essentially a massive way, along with other things, such as Beilein's accidental "thugs" comment from a film session earlier this season. Clearly, Sexton misses the game as much as anybody.
Player safety is so important, however, and it's again uncertain as to when the season, or even if the current season will resume at some point due to the COVID-19 pandemic that's had such a profound impact on so many.
For more information about COVID-19, visit the Centers for Disease Control and Prevention's website (CDC) or the website for your state's Department of Health.