Cavs: Kevin Love believes that during coronavirus crisis, athletes must be 'community leaders'
Cleveland Cavaliers big man Kevin Love continues to do his part in helping those affected by the novel coronavirus crisis, and on a recent talk show appearance, stressed how he believes athletes must be "community leaders" at this time.
Kevin Love is the best player on the Cleveland Cavaliers, and though there have been hiccups along the way in this 2019-20 season in terms of his behavior, he's rebounded tremendously in these past two or so months.
On the year, he has had a rock solid 17.6 points, 9.8 rebounds and 3.2 assists per game, as indicated by NBA.com. He's shot 37.4 percent from three-point range as well, and silently, he's nearly averaged a career-high in terms of effective field goal shooting clip, with a rate of 55.0 percent, according to Basketball Reference.
That's impressive, too, considering the amount of attention he draws from opposing defenses.
What's been amazing to see from Love really recently, though, is how he's stepped up in a major way when it comes to helping those affected at this time by the novel coronavirus crisis.
On Thursday, Love announced on his Instagram that through the Kevin Love Fund, that he'd be donating $100,000 to help compensate Rocket Mortgage FieldHouse employees and game event staff that was affected by the NBA suspending its current season.
The league did so in response to wanting to take appropriate precautions necessary after Utah Jazz center Rudy Gobert tested positive for COVID-19 on March 11, and as far as other reported updates regarding how COVID-19 has impacted the NBA, you can view those here and also here.
Love's donation to help employees/game event staff at RMF affected by the NBA's season suspension truly set a heck of an example potentially in regards to other players around the league that are feasibly able to help others during this difficult time in relation to COVID-19 really impacting so many around the world. Cavs owner Dan Gilbert was also one of the first NBA owners to ensure compensation for his arenas' employees/game event staff affected by the league's suspension, and hopefully, all league owners eventually do the same.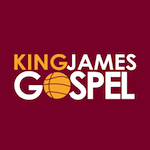 Want your voice heard? Join the King James Gospel team!
Write for us!
Other players, such as reigning MVP, Giannis Antetokounmpo of the Milwaukee Bucks/his family, then Khris Middleton, matched Love's donation for their arenas' employees affected by the NBA's season suspension, of which the Bucks organization matched, and the entire Bucks roster pledged to help compensate those employees/event staff. Also, Detroit Pistons star big man Blake Griffin did essentially the same as Love for his arenas' employees/event staff, per the Detroit News' Rod Beard.
Along with that, New Orleans Pelicans rookie phenom Zion Williamson previously announced on his Instagram how he'd be covering the salaries of the Pelicans arena staff workers for the next 30 days, as of Friday. As far as other players/organizations that followed Love/Gilbert's/Dallas Mavericks owner Mark Cuban's lead, you can view those here.
Moreover, it's clear that Love believes if able, players and/or athletes should step up to help others during this time in response to the novel coronavirus pandemic.
In an appearance on NBC's "TODAY" on Wednesday, Love emphasized how he believes himself and other athletes must be "community leaders" during this time of crisis and aid others affected by COVID-19, as transcribed by TODAY's Scott Stump.
Here was more of what Love said as far as how athletes should be helping others in their surrounding communities, as transcribed by Stump.
"A lot of people living paycheck to paycheck. So I felt this is really the time, especially for us NBA players, to walk the walk and be more than athletes."
Love as Stump noted, basically said how he wanted to "just pay it forward" and help those in a difficult time, and Love, who has often stressed the importance of mental health ever since he has shared his struggles regarding that a few years back, again helped pave the way for other athletes and others to do their part in being leaders in their respective communities in response to the COVID-19 pandemic. Love is right, too (per a clip shared by the NBA) in essentially highlighting how we as people, "will get through this."
Cleveland Cavaliers head coach J.B. Bickerstaff also did his part in the donation realm, as he made a donation on Wednesday to the Greater Cleveland Food Bank and the Children's Hunger Alliance, a nonprofit in Ohio that helps ensure (per their Twitter) "that all without access receive healthy meals, nutrition education and physical activity."
It's been remarkable to see Love and others help out those affected by the NBA's season suspension, and aid others in their surrounding communities during this ever-difficult time in dealing with the COVID-19 pandemic.
Way to step up, K-Love, so many others, and also, Coach Bickerstaff!
For more information about COVID-19, visit the Centers for Disease Control and Prevention's website (CDC) or the website for your state's Department of Health.