John Beilein was awful fit as Cavs HC, and him having different role now is head-scratching
John Beilein's tenure as head coach of the Cleveland Cavaliers is over, as of late Tuesday, and as a recent report illustrated, he was an awful fit. So why did the team keep him with the organization now and move him to a different role?
As fans of the Cleveland Cavaliers are probably well-aware of given recent reports, John Beilein is no longer the team's head coach.
ESPN's Adrian Wojnarowski reported that Beilein left that role with Cleveland on late Tuesday, and while a settlement was reached for him to receive some of the compensation he was due to earn during the rest of 2019-20, he essentially walked away from the remaining four years left on his deal. The last year of the contract was an option year, to clarify.
In Beilein's tenure as Cavs head coach, the squad went just 14-40 and is currently in the basement of the Eastern Conference.
The pileup of losses weighed heavily on Beilein, who had an outstanding track record in the collegiate ranks, most recently at Michigan, but the NBA is a different animal, and the 67-year-old struggled mightily.
Furthermore, a report on Wednesday by The Athletic's Joe Vardon, Shams Charania (also of Stadium) and Jason Lloyd (subscription required) illustrated how Beilein was an awful fit as Cleveland's head coach.
The report detailed how Beilein couldn't forge meaningful relationships with players, which is so essential for success in the NBA.
Additionally, after Beilein's infamous accidental "thugs," comment in a film session last month, to lighten the situation, even after an apology from Beilein, some Cavs players didn't fully acknowledge the apology and at times, some reportedly blared songs that had the word "thug" in them right around Beilein, as Vardon, Charania and Lloyd highlighted.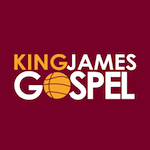 Want your voice heard? Join the King James Gospel team!
Write for us!
Wow, that paints quite a picture about what the locker room thought about Beilein, huh?
The report on Wednesday also hit on how Beilein had essentially a tyrant-like style, which learning of that, I can understand why Kevin Love had a few blow-ups on the floor in-game now.
Along with that, Andre Drummond, who has played all of two games for the Cavaliers, reportedly said that things are worse with Cleveland than they were with the Detroit Pistons, who traded him to Cleveland near the deadline nearly two weeks back. Detroit is a team that's 19-38 and seemingly on the cusp of a full-rebuild, too.
Lloyd discussed the report more on an appearance with 92.3 The Fan on Wednesday, and further stressed how if Beilein was brought back next season, he was not going to be back and that again, the situation was worse than in Detroit, as transcribed by 92.3 The Fan's Keith Britton.
This is after it was previously reported earlier this month by Sports Illustrated's Sam Amico before that Drummond is reportedly likely to pick up his $28.8 million player option for next season, by the way.
Granted, after that from Lloyd, Drummond denied that ultimatum approach to his situation with Cleveland in regards to that Beilein-or-him deal, which is not shocking, but either way, with how Beilein reportedly was around players, I can't completely blame Drummond if that was true.
Sticking with the narrative that guys did not feel support from Beilein, who clearly did not connect with players, young players on the Cleveland Cavaliers did not feel backing from Beilein, either.
Charania had more to add in that realm with 92.3 The Fan, too, per Britton.
Jeez not even the youngsters?
That says it all to me, but on the plus side, even with a bunch of struggles with the young Darius Garland–Collin Sexton backcourt throughout the season, it was a positive that Beilein kept letting those players have meaningful minutes together in this rebuilding season to me, which showed some backing of young players, to an extent.
Sexton, for reference, is leading Cleveland in scoring this season, and in his last 10 games, has been much more effective as a playmaker, with 4.2 assists per outing, according to NBA.com.
Beilein played Cedi Osman a bunch, too, and he shot 38.2 percent from three-point range this year, and Kevin Porter Jr. has shown plenty of growth, and Beilein has alluded to that as well, but if the young players didn't feel he was embracing them, they definitely will feel the love more with previous associate head coach J.B. Bickerstaff reportedly taking over as Cleveland's head coach now.
The aforementioned Wojnarowski also emphasized how Bickerstaff will be the Cavs' full-time head coach, and not just the interim, by the way, and the Cavaliers are definitely counting on Bickerstaff's ability to connect with their players to eventually steer this ship in the right direction going into next season.
Either way, even with Beilein proving to be an awful fit, as Vardon, Charania and Lloyd illustrated, nobody would've seen this early of an exit coming, and as the report highlighted, even with Bickerstaff expected to be Beilein's successor down the road, Cleveland general manager Koby Altman and the organization failed miserably with this hire last May.
Adding to that, Beilein, who officially resigned as Cleveland's head coach on Wednesday, per a team press release, now having a different, unspecified role in the Cavs' organization is a head-scratcher. Cleveland.com's Chris Fedor alluded to how Beilein helped Cleveland with their 2019 draft selections, but I still am skeptical of Beilein still being in any role at all.
What are Altman and the Cavs doing there? I get that Altman holds Beilein in high esteem, but what is that move?
I've given Altman a longer leash than most, and I still want to give Altman and others in the front office under Altman, such as assistant GM Mike Gansey, one last NBA draft and offseason to see if they can accumulate more quality draft capital potentially from trading Kevin Love and select a building block defensive piece such as Auburn's Isaac Okoro, but if that doesn't happen, this is the last straw for me.
This Beilein re-assignment again, too, is head-scratching, to say the least. How awkward is that after what has transpired this season?
Anyhow, let's just hope things can smooth over for the Cavaliers the rest of this season on the floor. That's much easier said than done, though.