Updates on COVID-19's impact around NBA; Cavs' Larry Nance Jr. donates $50K to each of Akron, Cleveland food banks
Cleveland Cavaliers big man Larry Nance Jr. donated $50,000 to each of the Akron and Cleveland food banks on Thursday, which helped the local community in a huge way during this difficult time in relation to the novel coronavirus pandemic having such a profound impact, as evidenced by more NBA positive tests reported on Thursday, too.
The novel coronavirus pandemic has had such a profound impact around the world, and to limit its spread around the NBA, the league suspended its 2019-20 season on March 11 for the Cleveland Cavaliers and other teams after Utah Jazz center Rudy Gobert tested positive for COVID-19.
As of now, it is unclear if the league will resume the current season at some point, given concerns regarding the novel coronavirus. Since Gobert, other players that have tested positive for COVID-19 have been Utah's Donovan Mitchell, Christian Wood of the Detroit Pistons, and as of Tuesday, the Brooklyn Nets' Kevin Durant, who has not experienced symptoms, according to Shams Charania of The Athletic and Stadium.
Additionally, three other Brooklyn Nets players have tested positive for the novel coronavirus, per ESPN's Adrian Wojnarowski before Charania's report of the four being Durant. Of the other three non-Durant Nets, one of them has experienced symptoms, while two others have not (accounting for Durant), as of Tuesday, according to Marc Stein of the New York Times.
Along with that, there was more around the league that tested positive, per reports on Thursday.
One member of the Denver Nuggets tested positive, per a team statement, due to that person showing symptoms. It's uncertain whether that is a player, coach, an individual in the front office, for example, or a member of the staff.
From there, three members of the Philadelphia 76ers, per a team statement and h/t ESPN's Adrian Wojnarowski, tested positive.
Sixers players, coaches and "specific basketball operations support staff" were tested, and it's unclear if the three that tested positive were players, coaches and/or from the basketball ops support staff; the others outside of those three were negative.
As CBS Sports' Michael Kaskey-Blomain emphasized, the "Sixers were the last team to play the Pistons before the season was indefinitely suspended" and as was noted, Wood, of Detroit, tested positive.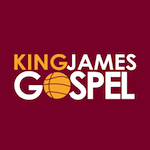 Want your voice heard? Join the King James Gospel team!
Write for us!
Also, according to Charania, two Los Angeles Lakers players tested positive for COVID-19. The Lakers played the Nets on March 10, and considering that, per a Lakers team statement, it essentially led to the team's players being tested.
It's unclear who the two players that tested positive are at this point, but the team said both are "asymptomatic, in quarantine and under the care of the team's physician."
Furthermore, it was reported on Thursday by Charania that a player on the Boston Celtics tested positive for the novel coronavirus, and in line with that, the Celtics' Marcus Smart said in a Twitter video released shortly thereafter that he tested positive, and he hit on how he's self-isolating and that he seems to be in good shape in regards to symptoms.
Moreover, as of now, no players on the Cleveland Cavaliers have reportedly been tested to this point, nor have any shown symptoms. Anyhow, factoring in the latest updates involving more players around the NBA testing positive for COVID-19, it is unclear if the 2019-20 season will resume later on. For now after a memo sent by the league, the Cavs and all NBA teams' training/practice facilities are closed to players and staff until further notice, h/t Cleveland.com's Chris Fedor.
In an interview with ESPN's Rachel Nichols on Wednesday on SportsCenter, NBA commissioner Adam Silver mentioned that the league is weighing three options to perhaps deploy down the road, as detailed by ESPN's Tim Bontemps. That included eventually having the season resume with games with fans, games without fans, or potentially having a charity game given that many could use a "diversion," but again it's unclear and the league is seemingly taking things day-by-day, week-by-week.
What was some really great news to hear on Thursday, though, was that Cleveland Cavaliers big man Larry Nance Jr. stepped up in a huge way in regards to helping those affected by the COVID-19 pandemic by donating $50,000 to each of the Akron-Canton Regional and Cleveland Food Banks, so a total of $100,000 in donations to local food banks.
This was awesome to see from Jr., and the reaction from the Cavs Official Twitter was perfect of "Hometown Hero!"
Nance Jr., whose father, Larry Nance, is one of the best players in Cavs' history, and Jr. clearly is a Cleveland guy through and through, and grew up in the Akron area.
Nance Jr. is truly one of the good guys, and this donation helps out so many in the local communities surrounding the Cleveland/Akron area in helping those affected by the novel coronavirus. Plus, on Wednesday, per the team, Cavs head coach J.B. Bickerstaff made a donation to the Children's Hunger Alliance (an Ohio non-profit) and the Cleveland Food Bank, and the Cavaliers matched both to double those.
Jr. clearly gets it, and it was outstanding to see him step up in aiding others, and absolutely be an athlete that is being a "community leader" during this difficult time, of which Kevin Love recently called upon athletes to step up in that way on a recent appearance on NBC's TODAY.
Nance Jr. became yet another player around the league that made a significant contribution to those in need, which is right along the lines of Love was calling for.
To help compensate Rocket Mortgage FieldHouse employees/game event staff affected by the NBA's season suspension, Love donated $100,000 through the Kevin Love Fund in order to aid them during this tough time, and other players around the league, such as the Milwaukee Bucks' Giannis Antetokounmpo, stepped up in a similar way for their arenas' employees that make NBA games such an amazing experience.
Dan Gilbert, the Cavs owner, was one of the first few owners to have a compensation plan for employees at RMF affected by the league's suspension (per the Cavs Official Twitter), and some other owners since have done so for their arenas' employees/game event staff affected, too. All NBA owners really should be doing so, anyhow.
Anyhow, Nance Jr.'s donation to both the Cleveland and Akron-Canton Regional Food Banks truly involved him stepping up and making a difference in his community during an ever-difficult time.
In addition, Nance Jr. also had been killing it for the Cleveland Cavaliers on the floor as of late, as post-All-Star break, he had been averaging 12.5 points, 7.4 rebounds, 3.2 assists and 1.6 steals per game, according to NBA.com.
So again, props to you, Jr. for being a true hero in the local community.