Cavs did right thing signing Alfonzo McKinnie to multi-year deal
The Cleveland Cavaliers reportedly signed wing Alfonzo McKinnie to a multi-year deal on Friday, which was the right thing to do.
Man, things are suddenly looking a lot less dismal for the Cleveland Cavaliers.
To briefly recap, near Thursday's NBA trade deadline, the Cavs traded for Detroit Pistons big Andre Drummond, as was reported by ESPN's Adrian Wojnarowski, in exchange for expiring veterans John Henson and Brandon Knight, along with a future second-round pick, as was reported by The Ringer's Kevin O'Connor. For the full reported details of that deal, you can view those here.
For reference in regards to Drummond, according to Sports Illustrated's Sam Amico, he is also expected to pick up his $28.8 million player option for 2020-21 at the end of this season, which would make him an expiring contract next season of which the Cavs will eventually have to make a decision on. He's going to let things play out for now, but as Amico noted, he views Cleveland as a "long-term opportunity."
Additionally, on Friday, Cleveland made another quality move.
It was reported recently that the Cavaliers signed wing Alfonzo McKinnie to a multi-year deal, according to Wojnarowski and The Athletic's Kelsey Russo. Russo also reported that the deal is for four years and $7.2 million.
Granted, Cleveland.com's Chris Fedor also reported that the last three years of the deal are non-guaranteed.
Moreover, this signing is great to see from the Cavs.
McKinnie was reportedly waived in early January by Cleveland before his deal would become guaranteed, and just like Tyler Cook, was signed back on a 10-day deal a few days later. Again, in the same scenario as Cook, McKinnie would go on to be signed to another 10-day deal eventually, though, but with the trade deadline around the corner and wanting roster flexibility, Cleveland didn't sign McKinnie to a rest-of-season or other deal.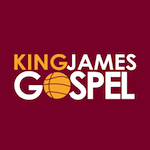 Want your voice heard? Join the King James Gospel team!
Write for us!
I initially advocated that if it was doable from a roster standpoint, the Cleveland Cavaliers should absolutely sign McKinnie to a rest-of-season deal, and this multi-year deal was the right thing to do.
McKinnie's 4.2 points and 2.9 rebounds per game, as noted by Basketball Reference, in 2019-20 don't really tell his story. For starters, McKinnie has only played in 14.3 minutes per game in 35 appearances.
Anyhow, when McKinnie has been in games playing meaningful minutes, he's given the Cavaliers much-needed energy. No, McKinnie shouldn't be counted on to break down defenders a ton off-the-bounce when he's playing the 3, or realistically, the 4, which he's played 47 percent of his minutes this season, per Basketball Reference, but McKinnie is a very active cutter.
He'll make some occasional straight-line drives, too, but either way, the 27-year-old seems to have pretty good rapport with Larry Nance Jr., Matthew Dellavedova and actually Darius Garland, who has played with reserves a fair amount, too.
McKinnie is not a floor spacer, as evidenced by him hitting just 22.2 percent from three-point range this year and 31.5 percent from deep in 121 career games, as noted by Basketball Reference.
That being said, he's again, a player that moves without the ball consistently, thrives in transition and finishes very well near the rim, which maximizes his value most of the time.
His career 68.3 percent hit rate on attempts zero-three feet out shows how McKinnie at 6-foot-7 and 215 pounds is capable of finishing through contact.
Plus, his offensive rebounding rate of 5.8 percent this season, as indicated by NBA.com, is solid for a natural 3 man.
On the defensive end, McKinnie has the ability to guard 2's, 3's and small-ball 4's pretty competently with him being able to wall off drives, wall up in the mid-post and he usually closes out to shooters in a sound manner. He's an active team/off-ball defender, too, which is always crucial and aids in making up for mistakes from youngsters such as Kevin Porter Jr. and occasionally, Collin Sexton, Garland or Cedi Osman.
Along with that, McKinnie's defensive rebounding clip of 14.1 percent shows he's going to close out possessions the right way and help out bigs, too.
Anyway, when you factor in that McKinnie has reportedly always been a tremendous teammate, as Forbes' Evan Dammarell previously highlighted after interviewing him, this multi-year deal was the right thing to do by the Cleveland Cavaliers and general manager Koby Altman.
McKinnie, as Dammarell detailed, is the right kind of player to help establish a winning culture that Altman, the Cavs and head coach John Beilein are trying to build.
McKinnie played plenty of meaningful minutes in a run to the NBA Finals with the Golden State Warriors last season, and he's an awesome guy and unselfish player to have around for several years.
I'm really happy for McKinnie, even with the contract structure for him, and this move is another that gets a thumbs up from me from the Cavs' standpoint.