Cavs: Alfonzo McKinnie, Tyler Cook brought back via 10-days; Kevin Porter Jr. likely out 4-6 weeks
The Cleveland Cavaliers announced that they brought back both Alfonzo McKinnie and Tyler Cook via 10-day contracts. It's also been reported that Kevin Porter Jr. is likely to be sidelined for four-to-six weeks due to his left knee sprain.
With the NBA deadline for having non-guaranteed contracts being January 7, the Cleveland Cavaliers reportedly waived both Alfonzo McKinnie and Tyler Cook on Monday, which was the day before that deadline.
That maneuver, though some seemed to speculate it could be in relation to Cleveland clearing roster spots for a potential blockbuster trade feasibly involving Kevin Love, was simply about the team wanting more roster flexibility in not having McKinnie and Cook's deals guaranteed for the rest of the 2019-20 season.
Nonetheless, at the time it was reported by The Athletic and Stadium's Shams Charania that Cleveland could maybe bring back McKinnie if he were to clear waivers.
Charania was spot-on there, as it the Cavaliers announced that they signed McKinnie, along with the aforementioned Cook, to 10-day contracts on Thursday. That brings their current roster total to the maximum of 15 players, and for reference, the team reportedly signed guard Levi Randolph to their other two-way contract on Monday as well (big man Dean Wade has the other) in a corresponding move to the then-Cook/McKinnie waivings.
Additionally, according to a report from The Athletic's Kelsey Russo, the team also planned to bring back Cook via 10-day deal, and Russo also noted that Kevin Porter Jr., who was really playing well, will likely be out for the next four-to-six weeks due to his left knee sprain he suffered against the Minnesota Timberwolves on Sunday.
Cook's contract was actually converted to a standard deal on Friday by the Cleveland Cavaliers, and given that Larry Nance Jr. is dealing with knee soreness, I would've thought it'd be sensible to have Cook get some meaningful minutes in coming weeks, or feasibly McKinnie, who has played mostly at the 4 spot in his minutes on the floor this season.
Anyway, the team then recently announced that they indeed signed Cook to a 10-day deal also on Thursday.
With Nance still currently sidelined, maybe Cook's chance to play some meaningful minutes for Cleveland will come via this 10-day deal.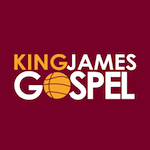 Want your voice heard? Join the King James Gospel team!
Write for us!
Thus far in 15 appearances with the Canton Charge, the Cavs' G-League affiliate, Cook has had 12.6 points and 6.1 rebounds in 20.7 minutes per game, as noted by Basketball Reference's G-League statistics. As primarily an interior finisher, he could give Cleveland some decent energy minutes as an athletic roller in a few games in the team's upcoming road trip.
At 6-foot-9 and 255 pounds, Cook could provide some activity on the glass and as a screener/hand-off man in minutes here and there with Nance sidelined for Cleveland head coach John Beilein, whom the team is reportedly sticking with as their head coach after apologizing for a recent mistake involving verbiage in a film session on Wednesday.
Beilein could realistically go with the 27-year-old McKinnie, who has much more experience, as a reserve 4-man in coming games, however.
Though his 2019-20 average of 2.7 points per game on 41.2% effective field goal shooting in 11.0 minutes per contest is not knocking anybody's socks off, McKinnie is typically sound in his positioning on the defensive end when he's on the floor, and has a healthy 6.5% offensive rebounding clip this year, as indicated by Basketball Reference.
In relation to Porter's injury, though, don't be surprised to see McKinnie, a good cutter and decent defensive option, slotted in as Cedi Osman's primary backup in coming games instead.
The 6-foot-7 McKinnie is a natural 3, and could work well playing off Kevin Love (at least one would think over this 10-day deal) or Ante Zizic as post-up threats, along with Brandon Knight, Dante Exum (though not against Detroit as he's out due to illness) or Matthew Dellavedova in reserve minutes.
Lastly, though Porter is set to be sidelined for a good chunk of the rest of the season and reasonably until the All-Star break, perhaps we'll see fellow rookie Dylan Windler back at some point in coming weeks.
That said, it's unclear in regards to that, as Windler is yet to play this season due to a reported stress reaction in his left leg.
Cleveland could desperately use his sharp shooting, secondary playmaking, cutting and overall feel at 6-foot-6 on the glass at both ends, and it'd be something for the fans to at least look forward to in coming weeks when the roster could definitely see plenty of turnover leading to tough losses with the trade deadline approaching.
We'll see if McKinnie and/or Cook make an appearance in meaningful minutes for the Cleveland Cavaliers beginning on Thursday at the Detroit Pistons. Anyhow, we wish you a speedy recovery, KPJ.