Cavs' waiving of Alfonzo McKinnie, Tyler Cook for roster flexibility, not blockbuster trade
The Cleveland Cavaliers reportedly waived Alfonzo McKinnie and Tyler Cook on Monday for roster flexibility, and likely not because of clearing roster space for a blockbuster trade, which could come in the next month or so.
The Cleveland Cavaliers are seemingly near a stretch of the 2019-20 season where they'll be ripe for a number of roster moves. The Cavaliers still have four players on the roster in Tristan Thompson, John Henson, Matthew Dellavedova and Brandon Knight that are on expiring contracts, and Thompson, and now even Henson to some degree, I'd expect to warrant some decent trade value.
At this point, though, the Cavs aren't quite at the countdown of the February 6 trade deadline just yet, and them reportedly waiving Alfonzo McKinnie and Tyler Cook on Monday isn't in relation to a blockbuster trade, feasibly involving the disgruntled Kevin Love, who should be dealt by the deadline to avoid further distraction, it seems.
The waiving of McKinnie was reported by Shams Charania of The Athletic and Stadium, whereas Cook's was reported by ESPN's Adrian Wojnarowski.
These waivings by Cleveland of McKinnie and Cook are simply to not have the contracts of those two become guaranteed for the rest of the season, as would be the case tomorrow at 5 P.M., as Cleveland.com's Chris Fedor noted.
For reference, Cook's previous two-way contract was previously converted to a standard contract by the Cavs, and given that Larry Nance Jr. is reportedly dealing with knee soreness that is sidelining him for potentially up to another week-plus, I would've thought Cook could've been in line for some meaningful minutes.
Cook is a player that, with the Cavs going nowhere fast at 10-26 and with a Love deal one would think to come by the 2020 deadline given recent reports and on-bench outburst against the Toronto Raptors that would be probably be for the best, I'd think could've made sense to have in the rotation.
At 6-foot-9 and with very good athleticism/a bouncy style as a rolling/lob threat that can finish pretty well on the interior through contact, the undrafted rookie Cook has averaged a respectable 12.6 points in 20.7 minutes per game in G-League action with the Canton Charge this season, as noted by Basketball Reference's G-League statistics.
McKinnie, whom the aforementioned Charania essentially mentioned Cleveland could look to bring back if he clears waivers, I thought gave the Cleveland Cavaliers some solid minutes when he was on the floor for the Wine and Gold and head coach John Beilein.
McKinnie's 9.0 points per-36 minute clip was anything but spectacular, nor was his effective field goal shooting clip of 41.2%, as was documented by Basketball Reference.
McKinnie continually kept offensive possessions alive with tip-outs and offensive rebounds, though, as evidenced by an offensive rebounding rate of 6.5%, and at 6-foot-7, he did an admirable job filling in defensively primarily as a reserve 4 (which was 77% of his minutes) when he was on the floor for Beilein and company.
McKinnie could be a viable candidate to be brought back, though, as Charania hit on, especially because of him being a true 3 and again having the ability to fill in some at the 4, and Kevin Porter Jr., Cedi Osman's primary backup, reportedly spraining his left knee on Sunday and being seemingly out for a while, considering he'll be re-evaluated in two weeks.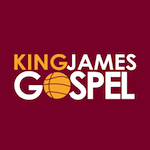 Want your voice heard? Join the King James Gospel team!
Write for us!
Anyhow, the Cleveland Cavaliers waiving McKinnie and Cook was again, likely just in relation to them wanting to have roster flexibility in clearing two roster spots, moving the current number to 13, and I wouldn't think a blockbuster deal, feasibly for Love, is the immediate reason. As Fedor touched on, the guarantee deadline was coming up tomorrow late afternoon.
Additionally, Spencer Davies of Basketball Insiders noted how the Cavs were just looking to have flexibility, and were likely going to fill their second two-way slot (Dean Wade has the other) "in-house."
Playing off that, the Cavs then announced that they signed guard Levi Randolph to a two-way contract.
Randolph played on the Cavs' summer league squads this past offseason, and for the Charge in 2019-20, has averaged 15.3 points, 5.4 rebounds and 2.8 assists per outing, as demonstrated by Basketball Reference's G-League statistics.
In occasional minutes, Randolph could fill in here and there as a catch-and-shoot threat; in two-plus G-League seasons (including 70 total appearances with Canton), he's shot 41.6% from three-point range, primarily on spot-ups.
To be clear, though, multiple trades involving the Cavaliers would seem to be on the horizon in coming weeks/up until the deadline.
ESPN's Bobby Marks in a recent article (subscription required) basically hit on how, as referenced by Palace of Pistons' Aaron Johnson, that the Cavs "are deliberating whether they should try to trade for the two-time all-star or not."
Given that Drummond, who is one of the best rebounders in the NBA and a good rim protector, but could be an unrestricted free agent this offseason if he opts out of his $28 million player option for next year, it's really hard for me to believe the Cavaliers would really be all that serious about that scenario.
Drummond is an outstanding big man presence on the interior, but he is less of a shooting presence than even Tristan Thompson, and he'd clog up the paint, and is not nearly as effective as Thompson to switch out on to perimeter players. So Cleveland potentially giving up seemingly a few expiring pieces/and/or Collin Sexton (as Johnson suggested), for a player I wouldn't think would honestly consider signing long-term in Drummond would make no sense.
I'd more so expect Cleveland to look for a much younger, and less pricey, 5 than the 26-year-old Drummond for them to develop in coming years via the draft.
Furthermore, just pump the brakes for a second on the blockbuster Love move speculation, Cavs/NBA fans. I'd expect a deal along those lines to be right near the deadline.