3 ways reported trade acquisition of Andre Drummond helps Cavs
The Cleveland Cavaliers reportedly traded John Henson, Brandon Knight and a future second-round pick to the Detroit Pistons in exchange for Andre Drummond. Here's a few ways Drummond helps the Cavs.
The Cleveland Cavaliers it seemed were headed for a pretty darn underwhelming NBA trade deadline.
There was a bunch of rumors swirling involving where expiring big man Tristan Thompson would ultimately end up, and it was reported by Yahoo! Sports' Chris Haynes close to Thursday's 3 p.m. deadline that the Houston Rockets, who were a logical trade suitor for TT, were no longer in that running, and Haynes also noted had he not get traded by Cleveland, Thompson would not be bought out.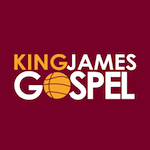 Want your voice heard? Join the King James Gospel team!
Write for us!
Granted, the deadline has passed, and Thompson was not moved, and given that Thompson's camp wanted him to be moved by the deadline, according to a report earlier this week from The Athletic's Joe Vardon (subscription required), I'm still very uncertain how things might play out from a team dynamic sense with Thompson still here.
That being said, it seems as though Thompson, who is represented by Rich Paul's Klutch Sports Group, is working to be bought out now, according to NBA reporter Brandon "Scoop B" Robinson, who noted that the Boston Celtics and Miami Heat are among those with interest.
https://twitter.com/ScoopB/status/1225510508578693123
Now, The Athletic's David Aldridge reported that Thompson will play for the Cavs the rest of 2019-20 and then hit free agency this summer, though.
Okay, so anyway, the reason we're hitting on Thompson here is that the Cleveland Cavaliers reportedly traded John Henson and Brandon Knight to the Detroit Pistons, per The Ringer's Kevin O'Connor, who are both on expiring contracts, along with a future second-round pick, in exchange for Detroit's Andre Drummond, per ESPN's Adrian Wojnarowski. Wojnarowski also reported that the second-rounder is the lesser of the two between the Golden State Warriors and Cavs in 2023, and Woj then reported that Detroit waived guard Tim Frazier in seemingly a corresponding move.
O'Connor also hit on how Detroit didn't want to have a chance that Drummond would opt into his $28.7 million player option for 2020-21 and the Cavs can wait-and-see about the fit, if you will.
This is a steal for Cavs general manager Koby Altman and the front office, and was seemingly a gift by the Pistons.
To me, though, at least at this point, I would be very hesitant in terms of the Cavaliers signing Drummond to a big free agent deal if Drummond opts out of his player option, and for reference, ESPN's Bobby Marks said that if Drummond opts in, or he signs a contract right around $30 million per year, I'd assume for five years, given Cleveland would have his Bird rights, the Cavs will be "right at the cap."
Nonetheless, though I didn't want the Cavs to pursue a trade for Drummond previously, that was factoring in that Detroit would feasibly be looking for a return of Thompson and Sexton, and perhaps two future second-rounders. This deal was a heck of a job by Altman and company.
This by Altman is a smart move, and for reference, the deal was made official by the league late Thursday, per Altman, and as shown by a Cavaliers team press release.
Okay, so I'll get into a few ways Drummond can help the Cavaliers.