Cavs: Reported knee sprain is unfortunate for Kevin Porter Jr., but it looked much worse
The Cleveland Cavaliers announced that Kevin Porter Jr. will be re-evaluated in two weeks after he reportedly sprained his left knee in Sunday's game against the Minnesota Timberwolves. That's unfortunate for Porter's continued progress, but it looked to be much worse.
Rookie wing Kevin Porter Jr. has really started to come on for the Cleveland Cavaliers. On the season, he has posted averages of 8.5 points and 3.3 rebounds in 21.8 minutes per game, as noted by Basketball Reference, which are respectable numbers themselves for the 19-year-old.
Plus, in his last 15 games, Porter has averaged 10.9 points on 55.8% true shooting, to go with 3.4 rebounds, 2.1 assists (though also 2.3 turnovers) and 1.0 steals per outing, according to NBA.com. Porter, as all rookies are, has been prone to turning it over, and still has some lapses off the ball defensively, but that's to be expected.
Additionally, Porter's role as a key reserve playmaker/option seemed to especially take shape since Jordan Clarkson was reportedly traded to the Utah Jazz by Cleveland, and Porter's passing vision and willingness are things I'm sure head coach John Beilein and Cleveland's coaching staff have been quite fond of.
At any rate, it was unfortunate, though, that Porter reportedly suffered a left knee sprain in Cleveland's game on Sunday against the Minnesota Timberwolves, which resulted in a 118-103 loss. According to an announcement by the Cavaliers, Porter is set to be re-evaluated in two weeks; on the bright side, it looked to have been a lot worse at the time.
As was noted by Cleveland.com's Chris Fedor, the injury occurred in the early portion of the third quarter when Porter tried to do a spin move against Minnesota's Robert Covington, and then after Covington contacted Porter's foot, KPJ's foot got caught underneath him, "causing him to go down in obvious pain."
Fedor would go on to highlight how given that injury to Porter, of which he could not really put much weight on his left leg, and even with Porter's knee not having to be "immobilized," until the results came back, there was still a "feeling of trepidation."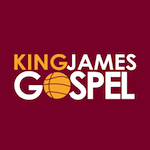 Want your voice heard? Join the King James Gospel team!
Write for us!
Of course, this is just meaning KPJ is to be re-evaluated in two weeks, and as Fedor hit on, the timeline will simply be more clear from there.
It would seem that Porter will be sidelined for a while, and I'd imagine that would result in more playmaking duties for the likes of Dante Exum, who did have a career-high 28 points against Minny and was the key reason why the Cavs actually erased what was at one point a 25-point deficit. Exum's passing feel has been a big plus in his time in there, too.
The Cavs would run out of gas after briefly taking a lead, though, but again, this news involving Porter is good, considering it looked to have been much worse, as Forbes' Evan Dammarell said.
Porter plays the game so hard, and again, he was really showing his progression for the Cleveland Cavaliers, as evidenced by him being a "nominee for Eastern Conference Rookie of the Month," as Fedor mentioned.
Hopefully, KPJ, who tweeted out a thank you for supporting/praying for him, gets through this injury fine, and can get back out on the court for the Wine and Gold alongside pieces such as Darius Garland, Collin Sexton and Cedi Osman, among others, perhaps by the end of January.
That may be wishful thinking, however.
With what Porter's been through to get to this point in his life, though, which is well-documented, this should simply be a minor bump in the road and I'd expect him to come back stronger. He's as tough as it gets.
Us Cavs fans, the coaching staff, the organization, training staff and your teammates are all pulling for you, KPJ.