Cavs' John Beilein apologizes for reported 'thugs,' not 'slugs' mistake, but that term was unacceptable
Cleveland Cavaliers head coach John Beilein reportedly said players were playing "like a bunch of thugs" instead of "slugs," the intended term he meant to say, in a film session on Wednesday. He apologized, but this sort of mistake is clearly unacceptable and must not happen again.
The Cleveland Cavaliers have had a less-than-stellar 2019-20 season, as the team is currently just 10-27. Since the squad started the campaign at a respectable 4-5, it's been mostly downhill from there.
I wouldn't have expected the Cavs to have had a much different record at this point; when teams are still early on in a rebuild, losses are going to pile up in bunches.
Players such as Darius Garland, Collin Sexton, Cedi Osman and Kevin Porter Jr. (who is reportedly sidelined likely for a while due to a left knee sprain) are still learning the NBA game. Head coach John Beilein, a first-time NBA head coach after a long collegiate head coaching career, is still going through an adjustment of his own, and he's got a ways to go it appears.
Earlier in the season, according to a report from The Athletic's Joe Vardon and Shams Charania, also of Stadium (subscription required), multiple Cavs players were fed up with Beilein's coaching style, and his overemphasis to them, on fundamentals and having overly extensive film sessions.
Players such as Tristan Thompson and Larry Nance Jr. were quick to defend Beilein then, though, and that was all telling to me and when you're losing so often, longer film sessions don't seem like a massive over-step.
Anyway, another mid-season issue regarding Beilein is one that is indefensible.
According to a report from ESPN's Adrian Wojnarowski, in a film session in Detroit on Wednesday, Beilein said that Cavs players were playing "like a bunch of thugs," and he didn't realize that at the time. Beilein meant in the film session to say players were playing like "slugs," referring to how they were not playing with enough intensity or fast at times in the team's current five-game losing streak, but later did compliment the team on playing hard in some instances.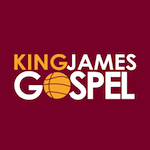 Want your voice heard? Join the King James Gospel team!
Write for us!
This sort of mistake, though it was just that, is unacceptable and simply can't happen again.
Here was what Beilein said on the incident, as transcribed by Wojnarowski, for reference.
"I didn't realize that I had said the word 'thugs,' but my staff told me later I did and so I must have said it," Beilein told ESPN on Wednesday night. "I meant to say slugs, as in slow-moving. We weren't playing hard before, and now we were playing harder. I meant it as a compliment. That's what I was trying to say. I've already talked to eight of my players tonight, and they are telling me that they understand."
As should be the case, the Cleveland Cavaliers are doing their due diligence in regards to the situation at hand. General manager Koby Altman, according to Cleveland.com's Chris Fedor, cut what was to be a scouting trip short, and is set to fly into Detroit (and I'd assume is at this point) on Thursday.
Fedor would also say Beilein has clearly apologized to the players, but this "thugs," term is one that's going to be tough to have just go away, and Wojnarowski hit on that.
"Delivering the term thugs to a group of largely young African American men carries obvious racial connotations, and Beilein acknowledged to ESPN in a telephone conversation Wednesday night that he understood that."
Moreover, this sort of mistake from the 66-year-old Beilein is again unacceptable and on this road trip, the dynamic between him and the players on the Cleveland Cavaliers is one to keep an eye on, to say the least.
Furthermore, with Kevin Love, who has seemingly not been the biggest fan of Beilein, as Wojnarowski noted, and with Love having nearly two feet out the door and reportedly wanting to be traded according to ESPN's Brian Windhorst on a recent podcast, this probably isn't helping Beilein get the most out of his squad. The February 6 trade deadline is around the corner, too.
On a positive note, one could say, Wojnarowski also reported that prior to Cleveland's shootaround on Thursday, Beilein met with the squad and delivered what was "described as an emotional apology" and that the team "plans to continue with him on the job."
Woj also reported that Altman met with each of the team's players, along with Beilein, and got a sense of how "accepting" each player was of the apology.
At any rate, this upcoming six-game road trip, beginning with the Pistons on Thursday and most notably including games at the Denver Nuggets, Los Angeles Lakers and LA Clippers, is probably going to be a particularly rough one.
Beilein better not make a mistake of this magnitude again.