Cavs' draft pick of Isaac Okoro is largely predicated on defense
The Cleveland Cavaliers drafted Isaac Okoro, which should be a defensive boost.
The Cleveland Cavaliers were a squad that was reportedly involved in trade discussions leading up to the 2020 NBA Draft, and they were offered a deal with the New York Knicks.
The Cavs and Knicks had discussions regarding the Knicks sending their #8 and #23 selections in exchange for Cleveland's #5, but the Cavs held firm before and wanted more, per a report from The Athletic's Kelsey Russo.
Albeit Cleveland eventually stood pat at their fifth overall selection in the draft, and selected a player that I'm personally a big fan of for them and their near future outlook.
Cleveland selected wing Isaac Okoro out of Auburn, and that was recently made official. Okoro played one season collegiately at Auburn and had averages of 12.9 points, 4.4 rebounds and 2.0 assists per contest in 2019-20.
Okoro has been a prospect that seems to be such a quality player to have to add to Cleveland's young core. And him reportedly having ties to Cavs guard Collin Sexton with both growing up in the Atlanta area, and being in the same realm as a competitor, is something I'm a big fan of, too.
So what jumps out in regards to this Okoro selection by Cleveland, then?
This Cavs' Okoro selection looks to be largely predicated on defense.
Okoro is arguably the best defender in the 2020 NBA Draft class, is ultra-switchable, sits and slides well to deter drivers and I believe could be a significant upgrade fairly early on over Cedi Osman at Cleveland's starting 3.
Okoro has good lateral quickness, deters pull-up threats consistently, and from the outset, has the makings of a high level defender.
For the Cavaliers, Okoro could really improve their wing defensive outlook, and has great team defensive instincts as a rotator on the interior, to driving threats and has the discipline you're looking for and timing in closing out to shooters, whether that be on or off-ball.
Plus, Okoro has a sturdy 6-foot-6, 225-pound frame that if needed, should enable him to hold his own if needed in some instances against 4's and/or bigger 3 primary matchups.
Overall, Okoro placing in the 90th percentile in defensive isolation in his lone collegiate season, per Synergy Sports and as h/t NBA.com, definitely shows that he can very well turn out to be Cleveland's best defender for years to come. That's if the developmental opportunities allow for that, and I believe they will be there looking onward.
So how about the offensive end, then? Okoro's jumper needs work, and that's evident; he shot only 28.6 percent from three-point range at Auburn, and you'd have preferred him to hit more than 67.2 percent from the free throw line.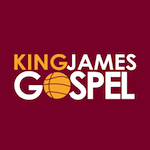 Want your voice heard? Join the King James Gospel team!
Write for us!
But considering Sexton himself had question marks about his shot, and has hit 39.2 percent of his three-point attempts through two seasons, and Okoro is a tireless worker, perhaps Okoro's jumper can progress in coming seasons to be more viable in that realm.
That said, what is clear as day is that Okoro is an elite finisher, both with touch with both hands and through contact at the rim. And Okoro is a player that is consistently capable of getting to the line, as evidenced by him averaging 4.8 free throw attempts per outing in 2019-20.
Plus, to me, with his driving capabilities and passing ability, of which he didn't get to showcase a ton at Auburn, he has the makings of a good pick-and-roll option for the Cleveland Cavaliers in coming years.
Along with the on-ball aspect, Okoro is a timely cutter, and I'd imagine could very well be a lob threat for the likes of Darius Garland, Collin Sexton to some degree and/or Kevin Porter Jr.
Anyhow, looking at the season outlook for Okoro, I'd think he will be eased into the rotation, but pretty early on could be a starter at the 3 for Osman, given his defensive capabilities, and in some lineups, I'd imagine he and Dylan Windler could have a promising two-man game. The same could go with Kevin Love and Larry Nance Jr., too.
But to be clear as day here, this Cleveland Cavaliers Okoro selection at #5 in the 2020 NBA Draft was largely predicated on Okoro's special defensive abilities. And let's not discount him as a culture piece, of which is in a similar realm to that of the aforementioned Collin Sexton.
In a general sense, to me, with his all-around abilities, though, even with the shot needing work, this Okoro pick is a tremendous one by Cavs general manager Koby Altman and company. Okoro should have his hand in impacting winning in the near future. Bravo, Cavs.