Cavs draft: Potential trade-down with Knicks or Pistons couldn't hurt
The Cleveland Cavaliers are rumored to be interested in trading down in Wednesday's draft.
Currently, the Cleveland Cavaliers are slated to have the #5 pick in the 2020 NBA Draft, which will commence Wednesday night virtually.
Based on recent rumors/reports, though of course we don't know for certain, it seems as if the Cavaliers could very well end up selecting Obi Toppin. Toppin is a big out of Dayton that averaged 20.0 points per contest in 2019-20 on 67.4 percent effective field goal shooting, and was awarded the major honors in Men's Collegiate Basketall this past season.
Toppin would seem to be available for Cleveland at #5, and given mocks for some time, and with the Cavs reportedly seemingly very high on Toppin, him being picked there would be no shock.
Per a recent report from The Ringer's Kevin O'Connor on Wednesday, though in his latest mock draft alterations, Cleveland could appear to trade back a few spots and still land Toppin, while adding a future asset/assets. Here was what O'Connor stated in that realm after his rationale for Cleveland selecting Toppin at #5.
For the Cavs, this would be an understandable move, if it were to shake out and Cleveland traded down with the Detroit Pistons, again as seemingly suggested by O'Connor.
"The Cavaliers are also looking to trade down a few spots to scoop up additional assets and still select Toppin, league sources say. One candidate to trade up is the Pistons, to assure they draft Patrick Williams, a young, versatile forward with blossoming offensive talent."
According to a report from Cleveland.com's Chris Fedor, the "Cavs have had discussions with the New York Knicks, Boston Celtics" and Pistons, also.
Here, I'll hit on why potential trade-downs with the Knicks or Pistons wouldn't hurt for the Cavs.
Fedor would hit on how the Knicks, who recently agreed to a trade with the Utah Jazz, per a report from ESPN's Adrian Wojnarowski in which they dealt #27 and #38 overall in exchange for #23, seemingly strengthened their opportunity to move up from #8.
This was intriguing from Fedor's standpoint, and the Knicks have been rumored to have shown interest in Obi Toppin.
"Would the Knicks offer some combination of 8, 23 and a young player (Kevin Knox? Mitchell Robinson?) for Cleveland's fifth pick — and a chance to draft Brooklyn native Obi Toppin?"
Kevin Knox, whose struggled mightily, would not be a player I'd have interest in, going off of what Fedor suggested, but Mitchell Robinson, albeit he needs to show shooting development, could have the makings of Cleveland's 5 of the future.
Now, I can't say for certain if New York would offer the #8 and him for #5, but perhaps they would. And Robinson, whose a rim-runner extraordinaire/putback player, averaged 9.7 points on mostly interior looks last season on 74.2 percent shooting (a ton of dunks), but has had 2.2 blocks in 21.8 minutes per contest through two seasons.
So if Cleveland were somehow able to snag Robinson and say arguably the 2020 NBA Draft's best defender in Isaac Okoro or likely solid 3-and-D player in Devin Vassell, potentially, Cleveland's defense could have a much different outlook in the near future.
If that sort of offer were there, I'd be all for it and/or if the Cavs went with #8 and #23, if they could work through to veer away from luxury tax territory after Andre Drummond's reported opt-in, that'd be a move I'd be for, too. Perhaps a big such as Arizona's Zeke Nnaji could be a target in that early 20's range.
And this report from Forbes' Evan Dammarell noted how Okoro or Toppin would be New York's "primary targets" if they're able to move up to #5 or #6, for further context. Albeit a nugget from Fedor about how the Knicks president is Leon Rose, previously a key agent at CAA, and CAA repping Toppin, leads one to believe they could maybe lean Obi, for further context.
So how about the Pistons, then, based on Fedor's report? Fedor essentially stated how Williams has been linked to Detroit, albeit he's getting looked at at #4 by the Chicago Bulls, who as Fedor alluded to, could seemingly go a number of different directions, such as Deni Avdija.
But he then touched on how if that Williams stuff is "just smoke, then Detroit moving up a few spots to snag Williams – or even jumping Atlanta at No. 6 for Tyrese Haliburton – would be something to watch."
For what it's worth, O'Connor reported that the Golden State Warriors were offered the Bulls' #4 selection and Wendell Carter Jr. for the Dubs' #2 pick. So based on Fedor's report, if he's there, Deni Avdija could seem to be just taken by the Cavs, but we'd have to see, and it's evident that Chicago is a key squad ahead of the Cavs with what they end up doing/if they move/who they select.
But either way, if the Cavaliers were to move down to #7 to Detroit's pick and maybe add a future second-round pick, such as Detroit's Portland Trail Blazers' 2023 second-rounder, especially if Cleveland does just take Toppin or say they go with Okoro, Vassell or Onyeka Okongwu, I'd say go for it.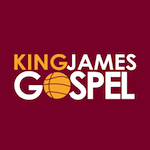 Want your voice heard? Join the King James Gospel team!
Write for us!
It should be noted, though, that Okongwu reportedly, per NBA insider and former Phoenix Suns general manager Ryan McDonough and Rick Bonnell of the Charlotte Observer, suffered a foot injury "that could cost him training camp and maybe some of the regular season." It doesn't appear that should cause him to slide a ton, based on Bonnell's comments, however.
Based on Fedor stating that the Cavs don't have a consensus on who they'll take, we'll have to see, and/or whether or not they will trade down. But the potential for them to do so with the Knicks or Pistons definitely couldn't hurt at this point.
As far as with the Celtics, though, who have the #14, #26 and #30 picks in the draft, and are "eager" to use those to move up, that'd be a hard pass to me. Granted, as Fedor also noted, perhaps a trade with them could include other part/parts, but again, the Pistons/Knicks potential deals would be sensible.
To me, as long as the Cleveland Cavaliers do not end up taking the #5 pick, and then moving up back into the top 10 via trade, as they were to said to be potentially be looking to do so for Okoro or Okongwu, seemingly, per a report from ESPN's Jonathan Givony (subscription required), that's the key.
Regardless, would I be a huge fan of Cleveland going with Toppin, say just standing pat or at #7? I'd much rather, given major defensive concerns with Toppin, they go a different route, but adding an asset in doing so in that sense I'd get from the Cavs' perspective.
But considering that Kevin Love would seem to be around still at least until the 2021 trade deadline, and Andre Drummond seeming to be more of a deadline piece, also, the Toppin long-term Love/some 5 replacement play I still have a hard time wrapping my head around. Toppin is already 22, struggles from an IQ standpoint defensively, and Cleveland has had the league's worst defensive rating the past two seasons.
Anyhow, it's clear that the Cavaliers could potentially go a number of ways in the 2020 NBA Draft, depending on what shakes out in front of them. So buckle up, Cavs fans.