Cavs: Larry Nance Jr.'s efficiency from corner was key for him from 3
Cleveland Cavaliers big Larry Nance Jr. has made strides with his three-point shooting, and last season, the corner triples were key for him.
Thanks to him seemingly putting in countless time to improve on it, Larry Nance Jr. has made significant strides when it comes to three-point shooting. In 2018-19, in his first season doing so regularly, Nance hit 33.7 percent from three-point range on 1.5 attempts per game, which was a positive sign, with how he contributed in other areas for the Cleveland Cavaliers.
Then, Nance followed that up by hitting a career-best again from downtown at 35.2 percent on 2.8 attempts per outing, which equated to him hitting 56 of his 159 triple attempts. That was in what would turn out to be a novel coronavirus-shortened season for Cleveland, too, as they were not a club invited to Orlando for the NBA's season resumption.
It's been a pleasure to see Nance become a legitimate threat from downtown via catch-and-shoots/spot-ups following ball-swings/kickout passes initiated from Darius Garland, Kevin Love and Kevin Porter Jr., for instance.
Considering how Nance is such an active roller and passing big, to go with offensive rebounder, him hitting 37.6 percent of his catch-and-shoot triple attempts in 2019-20, per NBA.com's shot tracking data, was pretty solid to me, also. A notable factor in that from Nance was his improvement from the corner from deep, too.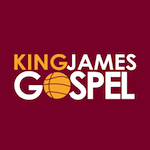 Want your voice heard? Join the King James Gospel team!
Write for us!
Nance's efficiency from the corner for the Cleveland Cavaliers was key for him last season.
Nance had not shown much three-point shooting ability from the corner before this now-past season for the Cavs, and in 2018-19, hit only 23.5 percent from there on a frequency of 17.3 percent.
It was a much different story for him on corner three-point attempts in 2019-20, however. On a frequency of 27.0 percent, Nance hit a healthy 41.9 percent of his corner triple attempts.
Now, I'm not saying Nance, who displayed a much better handle last season, and is a highly capable passing big, should just be camped out in the corner. I also believe, given his spot-up growth from three-point range and with him being a rolling presence, the Cavs should see if Nance can be a viable pick-and-pop threat next season.
That could be feasibly in instances with Porter and perhaps Dylan Windler, who is reportedly coming along well in his recovery in regards to complications regarding a stress reaction in his left leg, and Garland.
Albeit on occasion, I'd imagine some sequences could very well result in some pick-and-pops for Nance with him drifting a bit to the corner, anyhow, for instance.
In terms of the off-ball sense more, while again, Nance is not a piece that's going to be in the corner a ton, it was encouraging that he hit 41.9 percent from the corner in 2019-20. Next season, hopefully we'll see him again hit catch-and-shoots off of drive-and-kicks efficiently in that realm, which would further aid Cleveland's perimeter pieces.
That'd make Nance more viable at times occasionally in for stretches at the 3 position with Kevin Love/Andre Drummond at the 4/5 with him if that is sensible, as well, although not necessarily a bunch. We saw those three in together at times from Cavs head coach J.B. Bickerstaff post-All-Star break leading into the hiatus, too, though.
So to reiterate, I'm not suggesting we'll see Nance camp out in the corner a bunch, but for him to end up filling there after cutting through to those spots and/or filling after setting off-ball screens and being able to hit from there like last season would pay dividends.
Last season, Nance's efficiency on corner three-point attempts was key for him improving overall from deep via catch-and-shoots. Next season, hopefully we'll again see him again be efficient on those looks on I'd think a similar frequency for the Cleveland Cavaliers.
Maybe that could also play into him again averaging a career-high in points per game, of which he had with a mark of 10.1 in 2019-20.