Cavs should see if Larry Nance Jr. can be viable pick-and-pop threat
Larry Nance Jr. has become a three-point shooting threat in recent seasons for the Cleveland Cavaliers, which has been nice to see.
In the 2018-19 season for the Cleveland Cavaliers, big Larry Nance Jr. had his first NBA season really being a three-point shooting threat. In that campaign, Nance hit 33.7 percent of his then-1.5 three-point attempts per game, which was a positive I believe, with how Nance contributed in a variety of other areas.
Kevin Love only appearing in 22 games during that season played into it, sure, but Nance had a career-best 3.2 assists per game, and even now, Nance has clearly established himself as one of Cleveland's best passers, too.
Similarly to Love, Nance has very good vision for a big, and that helps out pieces such as Collin Sexton, Kevin Porter Jr., Love, Alfonzo McKinnie and others.
Swinging back to the three-point shooting element to Nance, though, that will again be a focus area for him for next season for the Cavs.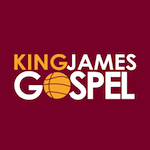 Want your voice heard? Join the King James Gospel team!
Write for us!
Granted, with him hitting a career-high 35.2 percent of his 2.8 three-point attempts per outing in 2019-20, and with Darius Garland to some degree and Porter being more adjusted from a playmaking standpoint, I believe it's fair to expect Nance's three-point shooting growth to continue onward in 2020-21. That's when it comes to the catch-and-shoot/spot-up variety of course, and I don't really see Nance as developing into a pull-up triple sort of player.
Nance hit a fairly robust 37.6 percent of his catch-and-shoot three-point attempts in 2019-20, though, per NBA.com's shot tracking data. That was on a pretty healthy frequency of 32.9 percent, too.
Albeit looking at 2020-21, while Nance is a productive roller/diver and/or as a handoff threat in instances with pieces such as Porter, and he makes good decisions as a passer after ball-swings, could we see him used via pick-and-pops?
That's not something we've seen much of from Nance, but next season, the Cleveland Cavaliers should see if that can be viable.
Again, given how Nance has quality rolling/cutting instincts and is also a smart passer if he receives the ball back after handoffs if that's there, I wouldn't expect Nance to be looking to pop, usually behind the three-point line, a bunch. I'm not saying that could likely change significantly next season, either.
In 2019-20, Nance had a rolling scoring frequency of 15.3 percent, of which he placed in the 38th percentile, per Synergy Sports. That rolling frequency seems feasible again in 2020-21, but while that efficiency was not great, Nance again has a good passing IQ to initiate ball-swings or hit cutters if he's given the ball back in those situations.
In the scoring sense next season, though, I believe the Cleveland Cavaliers should see if Nance can be a viable pick-and-pop threat, which would show further growth for him as a perimeter catch-and-shoot threat.
That's not suggesting we see that a whole lot in games, especially with how Nance is a gifted passing big and times cuts well, and flashed post-up capability, but Nance did show a tad bit of hitting perimeter shots after rolls.
Again, we didn't see it much and Nance was clearly looking to finish in the paint mostly as a roller/receiver after setting screens, but Nance had an effective field goal percentage of 54.9 percent as a roller in 2019-20, which was solid. His rolling scoring instances were 1.4 possessions per game, for context.
I think it's feasible for the Cavaliers to at least see if Nance can be a viable pick-and-pop threat a bit more so, with how he's worked himself into being a catch-and-shoot three-point shooting threat after ball-swings.
I wouldn't expect that to relate to being a considerable increase in frequency, but an uptick in pick-and-pop occurrences of his rolling instances for Nance next season could lead to in-rhythm catch-and-shoot looks for him.
From there, if he could hit those on a similar clip to that 35.2 percent-ish range, it would only help his overall impact offensively. Deliveries from Dylan Windler, who is reportedly progressing along in his rehab involving complications with a stress reaction in his left leg that kept him out in 2019-20, could bode well for Nance via pick-and-pops, too.
That sort of thing is something I'd like to see the Cavs look into involving Nance in 2020-21, who has come a long way as a three-point shooter, to go with how he is already a good passer, cutter, rebounder and ever-active team defender.
We'll have to see if the Wine and Gold will do so, but I do again believe that giving Nance more opportunities from pick-and-pops could pay off.