Cavs tweet reiterates how Dylan Windler just wants to move forward
Dylan Windler hasn't played for them yet, but I'm pumped to see him on the floor for the Cleveland Cavaliers.
I probably sound like a broken record here, but while we haven't seen him in regular season action for the Cleveland Cavaliers yet, Dylan Windler could end up as a big contributor for them. Windler did not play in 2019-20 for Cleveland, who is not a participant in the NBA season's restart in Orlando, but we should see Windler in 2020-21 make his presence felt.
Windler did not play in what was technically his rookie campaign due to complications involving a stress reaction in his left leg. Windler played a bit with Cleveland's G-League affiliate, the Canton Charge, before suffering a setback, and Windler did play with Cleveland's Summer League squad both in Salt Lake City and Las Vegas, though.
On the plus side, it appears that Windler is progressing well, per a recent report from Cleveland.com's Chris Fedor, and as Fedor transcribed, Windler said he's "feeling good," so that was a positive. Windler, if he can end up mostly healthy next season, which I do believe he can be, could be a lethal shooter for Cleveland.
Fedor also alluded to how if there is a "second bubble" for non-Orlando teams, that Windler would try to play. That potential scenario was previously reported to perhaps happen by ESPN's Jackie MacMullan with four Summer League-type games in Chicago and mini-camps.
That's seemingly anything but a certainty, though due to COVID-19, but per a report from Rick Bonnell of the Charlotte Observer, non-Orlando teams could potentially have scrimmages in possibly two cities. That could follow a week of team workouts beginning the second week of August, per Bonnell.
Windler again could be a big-time shooter for Cleveland, anyhow, and it'd nice for him to get some reps, but we'll see. In a four-year collegiate career at Belmont, the 6-foot-6 Windler hit 40.6 percent of his 534 three-point attempts, and in his senior season, he put up 21.3 points per game.
In that 2018-19 campaign, Windler hit 42.9 percent of his 7.1 triple attempts per outing, and Windler also averaged 7.8 rebounds per outing in his tenure as a Bruin.
Windler has a quick release, and could help space the floor for drivers such as Collin Sexton, Darius Garland and Kevin Porter Jr., and Windler is a quality off-movement shooter, too.
Plus, Windler is a polished pull-up shooter and finisher near the rim, especially off of cuts, and at least in plenty of stretches off the bench next season, Windler could definitely give the Cavs an added boost.
Along those lines in regards to Windler, a recent tweet by the Cleveland Cavaliers reiterates how he just wants to move forward.
I'm sure Windler just wants to keep moving forward, as the aforementioned Fedor seemingly alluded to in that piece, and that'd make perfect sense. It was really tough as a Cavs fan to not see Windler in action at all in 2019-20, and I'm sure for Windler himself that was so disappointing, but injuries happen, and I can't wait to see him out on the floor for the Wine and Gold.
This tweet by the Cavs on Saturday reiterates how Windler again, seemingly just wants to move on and push forward with 2020-21 in mind.
Windler has not been able to showcase his deep range, off screen and pull-up shooting, nor rebounding prowess or secondary playmaking ability yet for the Cavs in regular season action. I'm sure that was irking for Windler, and as Fedor noted, for Windler, there's been an "abundance of frustration."
That's also likely even more so considering fellow 2019 rookies Garland and Porter played big minutes, with Porter doing more so as the season progressed.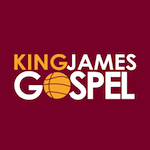 Want your voice heard? Join the King James Gospel team!
Write for us!
If Windler is able to be mostly healthy in 2020-21, though, given Windler's knockdown shooting ability via spot-ups, off-movement and from pull-ups, and solid handle, it wouldn't seem completely unreasonable for him to potentially take over at the starting 3 spot.
Fedor himself previously pointed out how the Belmont product could've feasibly pushed Osman for that role eventually in 2019-20. Windler projects to be more capable on-ball than Osman and has better touch.
Whether or not we do see Windler eventually start at some point in 2020-21, though, I'd imagine Windler could end up making quite an impact as a bench contributor and be a seamless fit alongside other pieces.
Anyhow, in relation to Windler, it is apparent that he's set on moving forward, as that Cavs tweet reiterated, and it's clear that Windler should have plenty of motivation building up for 2020-21. I'd think Windler is so done with hitting on 2019-20 at this point and just wants to move past that.
As Fedor alluded to and Windler stressed, Windler won't be rushing it, though, and the novel coronavirus pandemic hasn't helped. But I firmly believe we'll see the 23-year-old firing away and making his presence felt pretty early on in minutes at the 2 and 3 next season, which is slated to begin in early December.
I have a strong feeling the Wine and Gold faithful will be huge fans of Windler in the near future, too, with his parking lot range.