Cavs: Collin Sexton at #6 of Bleacher Report top 10 21 and under reiterates he's key piece
There's a ton of reason to be optimistic about Cleveland Cavaliers guard Collin Sexton's outlook for coming years.
This now-past season for the Cleveland Cavaliers was one where Collin Sexton continued to show he's one of Cleveland's best young players and is one of its overall best players heading into 2020-21.
Sexton had his ups and downs in his rookie campaign in 2018-19, but he did close really strong as a scorer, and ended out with 16.7 points per game.
This now-past season for Cleveland, at least seemingly in regards to lottery odds/official regular season games, given that they were not invited to Orlando, Sexton truly leaned into a scoring role.
Sexton played mostly at the 2 in 2019-20 with Darius Garland at the 1 often, and in his second year with the Cavs, Sexton led the Wine and Gold with 20.8 points per game.
He was more efficient with a true shooting percentage of 56.0 as compared to his rookie year of 52.0 percent, and after Sexton hit 40.2 percent of his three-point attempts in year 1, he hit 38.0 percent in year 2.
Sexton's continued growth in terms of spot-ups from deep, in particular, has been great to see as a Cavs fan, and in his second season, he showed little to no hesitation on letting triples fly off-the-catch.
So looking at young peers around him in the NBA, while there is a ton of even very young talent, Sexton should have a seat at the table at this point.
In that realm, Sexton appeared at number 6 on Bleacher Report's top 10 NBA stars 21 and under, which reiterates he's a key piece for the Cleveland Cavaliers.
In a list of top 10 NBA stars 21 and under according to Bleacher Report's Andy Bailey, Collin Sexton clocked in at number 6.
While that stars term is one I take with a grain of salt with the back half of the list, Bailey did add some context by seemingly noting it's tough to break into the league and do well right away. Anyhow, what I took away from Sexton on this list and at a respectable 6 slightly above PJ Washington at 7 and Kevin Huerter at number 8, for instance, was it reiterating how he's a key piece for Cleveland.
Here was Bailey's explanation for Sexton on that list at six, and Bailey did note in highlighting especially young players, advanced metrics were considered, but not the "end-all, be-all."
"He has a long way to go as a playmaker for others-a lead guard should average more than 3.0 assists per game-but Collin Sexton's shooting and competitiveness are for real.

For his career, he is shooting 39.2 percent from three. And his scoring average is up to 20.8 this season.

The Cleveland Cavaliers need to find more intriguing talent to develop alongside him, but Sexton appears to be a sturdy building block."
Sexton is likely not going to be the Cavs' primary playmaker of the future, and he is more so a 2. Albeit he did show progression in that regard, and though Garland did miss Cleveland's last five games leading into the novel coronavirus-induced hiatus due to a groin strain, Sexton did have 4.3 assists per outing in his last 15 games.
Sexton did show better feel as the season progressed in terms of hitting spray-outs to shooters after rotations to his drives, also, and more extra passes from Sexton in themselves would aid the Cavaliers offensive efforts in coming years even, for example.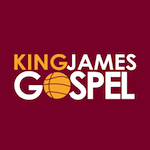 Want your voice heard? Join the King James Gospel team!
Write for us!
In any case, Sexton's appearance on this B/R list involving the best young talent in the league just reiterates to me that he's a key piece, and from the Cavs' perspective, as Bailey put it, "a sturdy blocking block."
Now Sexton and Jaren Jackson Jr. at 6 and 5 is debatable, but Sexton clearly does not provide close to the overall impact on games at this point as Ja Morant, Zion Williamson, Trae Young or Luka Doncic, the players ahead of him in descending order.
Sexton is definitely on the rise, though, and his diverse scoring tool box makes him so difficult to account for. In his last 32 games leading into the season going on hiatus, Sexton put up 23.2 points per game, and shot 44.9 percent from three-point land.
The Cleveland Cavaliers do need to put quality defensive pieces around Sexton to help him, and others, such as Auburn's Isaac Okoro, Florida State's Patrick Williams or USC's Onyeka Okongwu, but it's evident that Sexton is one of Cleveland's best players. From my perspective, I'd expect that to be the case for a long time, too.
The 21-year-old Sexton has a truly rare commitment level to the game, and his presence in that regard should result in him leading by example.
That should help set the standard for youngsters such as Kevin Porter Jr., Garland and Dylan Windler, who hopefully will be mostly healthy next season.