Cavs' Collin Sexton should be even more efficient on spot-ups in 2020-21
Collin Sexton's continued growth in the catch-and-shoot game for the Cleveland Cavaliers has been a welcomed sight.
Coming into his rookie season in 2018-19 for the Cleveland Cavaliers, guard Collin Sexton's three-point shooting was perceived as being a major weakness.
It was a valid concern, as Sexton was only a 33.6 percent three-point shooter in his one collegiate season at Alabama, per Sports Reference. Through Sexton's first two seasons with Cleveland, though, he's changed the narrative.
Thus far in his career for the Wine and Gold, Sexton has knocked down 39.2 percent of his three-point attempts per game. That's been on 3.7 three-point attempts per outing.
Surely, the volume for Sexton has had some higher and lower spurts in stretches of contests. Albeit in general, the young guard, who has a truly rare commitment level, has clearly worked tirelessly on that aspect of his game.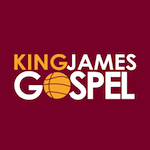 Want your voice heard? Join the King James Gospel team!
Write for us!
It's paid off in a big way for him and has made him even more dangerous as an overall scorer, coupled with him showing the ability to change speeds in his second season, too.
What has been even more of a positive in relation to Sexton's three-point shooting, though, has been his production/efficiency on his catch-and-shoot/spot-up triple attempts and/or occasional relocation mid-range spot-ups.
During much of his rookie season, Sexton was passing up open three-point attempts a fair amount of the time, but post-All-Star then and through his second year, he wasn't passing up those.
Granted, Sexton has quite a love for his mid-range pull-ups, but more so from that point on, those looks have come much more in-rhythm, and often when he's gotten pick-and-roll switchout mismatches. Those are ones I'm comfortable with, and again, it's been great to see Sexton show so much more willingness in the catch-and-shoot/spot-up game.
Taking it a step further, Sexton should be even more efficient on catch-and-shoots/spot-ups next season for the Cleveland Cavaliers.
On catch-and-shoot three-point attempts this-now past season, which constituted nearly all of his catch-and-shoot looks in games, Sexton had a hit rate of 42.1 percent, per NBA.com's shot tracking data. To further contextualize, his effective field goal shooting clip on all catch-and-shoots was 62.1 percent.
On spot-ups, which were right along those lines, really, Sexton placed in the 74th percentile in year 2, per Synergy Sports.
Looking at next season, I expect Sexton to be even more efficient in the catch-and-shoot/spot-up game for the Cleveland Cavaliers, too.
Darius Garland, who averaged 5.1 assists per outing in his last 26 games active, and Sexton seemed to have better chemistry as 2019-20 progressed. I'd expect that to carry forward into 2020-21, and the same goes with Kevin Love.
Love, who is a very good passing big that averaged 3.2 assists per game this past season, was able to feed Sexton via dishes/ball-swings leading to catch-and-shoots and/or cuts a bunch as the year wore on more and more.
In terms of other pieces that will factor into that regarding Sexton, Kevin Porter Jr. and Larry Nance Jr. will a considerable amount I'd imagine in 2020-21/going forward, too.
Nance has similar passing feel to Love for a big, and in Porter's case, who had an assist rate of 17.1 percent in his last 12 games active, his driving prowess/vision/willingness to dish will only help Sexton take advantage on spot-ups more. That's feasibly in more instances alongside him on the floor.
In addition, I'd expect Dylan Windler to get some dishes to Sexton on-time and on-target in minutes together as well. Windler who hit 40.6 percent of his three-point attempts in a four-year career at Belmont, should make quite an impact via the catch-and-shoot game himself, but Windler is a nice secondary playmaker/ball-mover, too.
Windler did not play at all in 2019-20 due to complications involving a stress reaction in his left leg, but assuming he can help the Cavs next season, with his presence as a shooter/on-ball threat and passing feel/willingness, that should only help Sexton in some minutes together on the floor.
A quality secondary playmaker set to be in the 2020 NBA Draft in Auburn wing Isaac Okoro, for instance, who is a great driving threat that is highly capable of dishing to shooters, would likely help Sexton become even more efficient on spot-ups, too.
While we would like to see Sexton develop more as a secondary playmaker to make him even more of an all-around scoring threat, it's been a huge plus that Sexton has worked himself into being a key spot-up three-point shooter.
That career volume of just shy of 4.0 three-point tries per game is plenty fine, too, anyhow. Again, I expect Sexton to only get more efficient on spot-up deep balls in coming years as well.