Cavs' Kevin Love to be inducted as member of this year's UCLA Athletics HOF class
It was announced on Wednesday that Cleveland Cavaliers big Kevin Love is set to be inducted as a member of this year's UCLA Athletics Hall of Fame class.
Cleveland Cavaliers big man Kevin Love has had a quite the NBA career already, with five All-Star appearances combined between the Cavs and his Minnesota Timberwolves days.
He was named to two All-NBA teams, won the 2016 NBA championship with Cleveland, was the 2010-11 NBA rebounding leader and has averaged a robust 18.2 points, and 11.1 rebounds per game in his career, which began in 2008-09 with Minnesota. Love won a gold medal in 2012 with Team USA's Men's Basketball squad, too.
This now-past 2019-20 season for the Cavs, though it wasn't completely smooth sailing involving Love and the team dynamic, Love was somewhat silently very good, as he had 17.6 points, 9.8 rebounds and 3.2 assists per game.
He also had a near-career-best 55.0 percent effective field goal shooting clip, while usual, being the primary focus of opposing defenses, and in the off-ball/shooting sense, in particular.
Plus, Love was a model teammate for what would turn out to be the season's last two-plus months, and with J.B. Bickerstaff taking over post-All-Star break as head coach, Love was even more so engaged.
So even while the Cavs season is basically done with them not being a team that is set to participate in the season's resumption in Orlando, Love has continued to be a leader off the floor. That's in relation to him still aiding in spreading the message of the importance of mental health.
He also seemingly began an amazing trend of NBA players helping compensate their arenas' game day event staff/employees that were impacted by the season's novel coronavirus-induced hiatus, for instance.
Furthermore, for his continued actions off the floor, especially in regards to mental health awareness and utilizing his platform for the betterment of others, Love was the recipient of ESPN's Arthur Ashe Courage Award at this year's ESPYs. Plus, he was nominated at the ESPYs as a finalist for ESPN's Muhammad Ali Sports Humanitarian Award.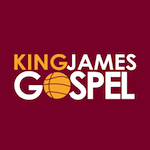 Want your voice heard? Join the King James Gospel team!
Write for us!
Love took action upon being awarded that honor right away, too, as he donated $500,000 through his fund to UCLA's psychology department to aid mental health efforts. Clearly, Love has leaned into being a leader off the floor.
On the floor, though, he again still has had quite the NBA career, but along those UCLA lines, Love was a standout for the Bruins before entering the NBA as well, and a recent announcement highlighted that.
Per a Wednesday announcement, Love is set to be inducted as a member of this year's UCLA Athletics Hall of Fame class.
That announcement came per a tweet from UCLA Athletics on Wednesday, and it's awesome to see for Love, who has been such an important player for the Cleveland Cavaliers for a while now. Love will be repping the Bruins Men's Basketball program and joining Houston Rockets superstar Russell Westbrook in this year's UCLA Athletics Hall of Fame class, too.
Love played alongside Westbrook in 2007-08 for the Bruins, in which they made a trip to the Final Four. In Love's lone collegiate season, he was outstanding, as he had 17.5 points, 10.6 rebounds and 1.4 blocks per game.
In addition, he was the then-Pac-10 (now Pac-12) Player of the Year and a Consensus All American.
So this is yet another basketball/personal achievement for the Cleveland Cavaliers big man. Congrats to you, Kevin Love!