Cavs' Kevin Love is nominated for Muhammad Ali Sports Humanitarian Award honored at ESPY's
Cleveland Cavaliers big man Kevin Love has been nominated for the Muhammad Ali Sports Humanitarian Award, which will be given out at the ESPY's this summer.
It's clear that Cleveland Cavaliers big man Kevin Love is going to continually make a difference, and even more so off the floor.
That was evident when Love set forth an amazing trend by helping out Rocket Mortgage FieldHouse employees/game event staff that were affected by the NBA's novel coronavirus-induced season suspension by donating $100,000 to them through his fund.
Love has stressed the importance of mental health awareness for years now, which was the basis of the founding of his fund, and since he revealed his struggles related to that a few years ago in a piece for The Players Tribune titled "Everyone Is Going Through Something," Love has been at the forefront of spreading the importance of mental health.
For Love's continued efforts for spreading awareness for the importance of mental health, the Cleveland Cavaliers power forward is being recognized in a big way.
For his efforts in that regard, it was announced on Wednesday that Love was nominated as a finalist for ESPN's Muhammad Ali Sports Humanitarian Award, per a team press release.
The sixth annual Sports Humanitarian Awards, which are designed to honor "athletes, teams and sports industry professionals" who have been made a quite a positive difference off the floor, per the team release, will this year be combined with the ESPYS, of which will be "on June 21 on ESPN at 9 p.m. ET."
That release said how the awards' candidates "must embrace the core principles that Muhammad Ali embodied so well, including confidence, conviction, dedication, giving and respect."
From there, the release stressed how the recipient "will be able to direct a $100,000 grant from ESPN to the qualified charity related to the award-winning humanitarian efforts."
Finalists are able to "direct a $25,000 grant" to charities related to their efforts.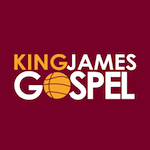 Want your voice heard? Join the King James Gospel team!
Write for us!
Others nominated for this honor aside from Love include the MLB's Minnesota Twins' Nelson Cruz, Maya Moore of the WNBA's Minnesota Lynx, Jason and Devin McCourty of the NFL's New England Patriots, and the WWE's Titus O'Neill.
Love is clearly a player that's used his platform as a prominent NBA player and Cleveland Cavaliers big man to make an impact in his surrounding community and/or communities. Love has previously emphasized in an interview that athletes need to be "community leaders" to help the so many that have been affected by COVID-19, and he's done just that.
This week, Love will be present on social platforms to help the NBA community stay connected amid the novel coronavirus pandemic as well, such as on Thursday at 7 PM ET on #NBATogether with Ernie Johnson, and help share how viewers can be mentally and physically healthy.
Also, per Fear The Sword's Evan Dammarell, on Friday, Love will "appear on NBA Together Live on the league's Instagram page with his trainer Derek Millender for a live workout to promote physical and mental wellness."
Touching on his on the floor performance this season a bit, Love has been very solid for the Cleveland Cavaliers to this point, with 17.6 points, 9.8 rebounds and 3.2 assists per game, per Basketball Reference. We could seemingly see Love, along with others, such as Collin Sexton and Darius Garland, in game action again at some point in the near future.
According to a Wednesday report from The Athletic's Sam Amick and Shams Charania, also of Stadium, (subscription required), Orlando/Disney World is a "clear front-runner" for a 2019-20 NBA season resumption. Per those two reporters, it does seem that the league could very well finish out the year some how, some way and that there's hope play gets going "by mid-July."
Along those lines, per Keith Smith of Yahoo! Sports, the NBA, though it's not a certainty at Disney, would like to have "all 30 teams" play to ensure the 70-game threshold for "most RSN contracts," given the dynamic there. Smith, who first suggested Disney World as a potential centralized location for a league resumption, then noted how the league would at least want "some form of ramp up before the playoffs."
Granted, while it appears a centralized location for a possible resumption is seemingly a more likely scenario, per The Ringer's Kevin O'Connor, the league is still looking into the possibility of teams playing in their arenas without fans.
At any rate, this nomination for that Muhammad Ali Sports Humanitarian Award for Love is outstanding to hear about.
With the NBA seemingly having a good chance of returning at Disney World, it's also fitting to highlight how Love is truly one of the good guys in the league. Props to you, and congrats, K-Love!