Cavs' Kevin Love donates $500K to mental health efforts by UCLA
Cleveland Cavaliers big man Kevin Love donated $500,000 through his foundation to help mental heath efforts by UCLA's psychology department.
It's been truly incredible that Cleveland Cavaliers big Kevin Love has continued to take on a leading role off the floor in helping so many people.
Since Love opened up about his struggles with anxiety and depression in March of 2018 in a piece titled "Everyone is Going Through Something" for The Players' Tribune, he has helped spread awareness for the importance of mental health in a huge way.
During this ever-difficult time regarding the novel coronavirus pandemic, that's been the case with Love, too.
Plus, Love recently donated $100,000 to both the Obama Foundation and Chris Paul Family Foundation to help combat systemic racism towards black youth via his fund.
For his efforts, again in continuously spreading mental health awareness and being active leader off the floor, Love was named the latest recipient of ESPN's Arthur Ashe Courage Award at Sunday's ESPYs.
That was rightfully the case, too, and Love was nominated as a finalist for ESPN's Muhammad Ali Sports Humanitarian Award at the ESPYs as well.
Love has hit on how he's going to keep spreading the importance of mental health, and he followed that up on Monday.
Love donated $500,000 to UCLA's psychology department for mental health efforts, and the Cleveland Cavaliers big man is again doing his part to aid others.
On Monday, it was recently announced that Love is donating $500,000 to UCLA's psychology department for mental health efforts, per Cleveland.com's Chris Fedor. As a Cleveland Cavaliers fan, what Love has been doing in terms of off the floor, has been amazing to hear about, truly.
It's also important to note that Love credited San Antonio Spurs guard DeMar DeRozan for initially sharing his story, and essentially inspire Love to reveal his issues/struggles, upon Love receiving his Arthur Ashe Courage Award. Furthermore, Love was so thankful for him receiving that award, and that was apparent from his speech/reaction.
Love again, was so humbled by the distinction he received at the ESPYs, and he immediately took action in helping mental health awareness efforts, as Fedor alluded to.
He then touched on how Love donating that aforementioned $500,000 to UCLA's psychology department through his fund to "establish the Kevin Love Fund Centennial Chair" there will be utilized, and how it will be matched.
"His investment, which was matched by a UCLA Centennial Term Chair Match, will support the teaching and research activity of UCLA's faculty working to diagnose, prevent, treat and destigmatize anxiety and depression at one of the top-ranked psychology departments in the United States. The contribution will go to a scholar in the psychology department whose research could help advance more personalized treatments for people living with anxiety and depression."
It's great to hear that Love's donation will be helping others and be proactive in treating those with mental health struggles, as I'm sure Love was aiming for.
Here was what Love had to say regarding this donation, as was transcribed by Fedor.
"I am happy to be able to help UCLA, my alma mater, work toward solving some of society's biggest underlying issues," Love said. "I hope one day we are able to erase the stigma around anxiety and depression, and we can only do that by improving diagnosis and treatment, fostering public conversations about mental health and encouraging people to seek help when they need it."
Love hit the nail on the head with those comments, and it's refreshing to know that he's going to continue to do his best to keep trying to change the stigma around mental health issues.
That seemed to be highlighted by Michelle Craske of UCLA's psychology department, in relation to Love's donation, too, as Fedor noted.
"When heroes like Kevin come forward and share their vulnerability, it shines a light on anxiety and depression, and that helps chip away at stigma," said Michelle Craske, a UCLA distinguished professor psychology and of psychiatry and bio-behavioral sciences. "I want to thank Kevin for his leadership and his courage to share his personal story with the world. He has inspired and provided hope to many. Through his continued efforts, he is changing people's lives."
Granted, Fedor did note that the "chair's establishment is pending approval by the UCLA Academic Senate and Chancellor Gene Brock."
I'd imagine it will be approved soon, though, given the subject matter of the said efforts/contributions and how this should have such a wide-ranging impact.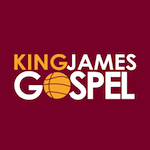 Want your voice heard? Join the King James Gospel team!
Write for us!
Moreover, it's abundantly clear that Love is going to constantly be doing his part to aid others.
Meanwhile, on the floor, while it wasn't the easiest past season for him early on in the team dynamic, he closed the last two months of the season as a model teammate, and Love is still definitely one of the Cavs' best players.
In 2019-20, he had 17.6 points, 9.8 rebounds and 3.2 assists per game, and I'd imagine should mesh better alongside the likes of Darius Garland, Collin Sexton and Kevin Porter Jr.
At any rate, what Love has been doing off the floor on so many levels has made such a massive difference in the lives of countless people.
Thank you so much for your contributions and efforts in spreading mental health awareness, K-Love!