Minutes appear tough to come by for recent Cavs' signing Jordan Bell
It's difficult to see how recent signing Jordan Bell can fit in with the Cleveland Cavaliers, if he is around come next season.
On Monday, according to reports, the Cleveland Cavaliers converted the two-way contract of Dean Wade to a multi-year deal, and signed free agent Jordan Bell to a two-year deal. Both were reportedly very team-friendly and did not enter the Cavs in luxury tax territory.
It's unclear if Wade can warrant any real rotational minutes next season/beyond with Cleveland at the big spots, let alone make the roster, though he'll reportedly have a real shot, along with Bell. Both were inked to non-guaranteed deals following the rest of 2019-20.
Wade did shoot 39.9 percent from three-point range in his time with the Canton Charge, Cleveland's G-League affiliate, and did have 14.2 points per outing, while putting up 7.6 rebounds and 1.4 blocks per contest.
That said, he did not play with confidence in his time with the Cavs when the opportunity presented itself a bit in meaningful action, and it's unclear if he can play with assertiveness if he does get time. Perhaps he can if he is on the roster in 2020-21, but it's up in the air.
So how about Bell?
Bell spent his first two seasons in 2017-18 and 2018-19 with the star-studded Golden State Warriors, and was predominantly a rolling/screener presence. Then last offseason, he signed with the Minnesota Timberwolves via restricted free agency.
From there, though, Bell was traded near the 2020 deadline to the Houston Rockets via four-team deal and shortly thereafter was dealt to the Memphis Grizzlies. Memphis then waived Bell, who only appeared in two games with the Grizz.
Looking at next season, it's again unclear if Bell will feasibly even be around with the Cleveland Cavaliers, and minutes for him would be tough to come by.
Even with the Cavs seemingly very likely to not have Tristan Thompson back, and Ante Zizic likely not back, both of whom are expiring bigs, Bell is realistically not the low post threat of either.
Bell is a player that could have a shot at fitting in as a small-ball 5, from the eyes of Cavs executives, per Cleveland.com's Chris Fedor. That is hard to foresee even, really, though.
Bell does have good team defensive feel as a rotator, as evidenced by him averaging 0.8 blocks in 12.0 minutes per outing thus far in three seasons. Nonetheless, in instances alongside Larry Nance Jr., or more so alongside Kevin Love I'd imagine, it's tough to see Bell being all that effective and warrant meaningful minutes.
Nance has logged his share of 5 man minutes with the Cleveland Cavaliers, sure, but he's a much more capable offensive player, and is often tougher for opposing 5's to handle. Nance's three-point shot is much-improved, as shown by him hitting a career-best 35.2 percent from beyond the arc in 2019-20, and Nance is a very gifted passing big.
Bell, on the other hand, is a non-offensive threat, both in the secondary playmaking or shooting realm. He's not a driving threat, either, such as say, Alfonzo McKinnie, in some respects.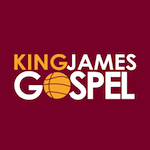 Want your voice heard? Join the King James Gospel team!
Write for us!
Meanwhile, Bell is not close to the interior presence of Andre Drummond, obviously, who recently hit on how he will "definitely" be back with Cleveland and likely pick up his $28.8 million player for next season.
Drummond and the Cavs reportedly have both "shown interest" in a contract extension for maybe near the time of that possibility in late October, but that would seem to be anything but a certainty.
Shifting gears a bit, Bell is not a player that can play the 3 position either, such as McKinnie, who though he's on a non-guaranteed deal for what's set to be the next three years, is a capable 3 option if needed for stretches.
With Bell not being much if any of an on-ball offensive threat as a post threat, and a non-shooter/pick-and-pop threat, minutes would appear hard to come by for him next season, if he is around that is.
Could he play alongside Nance a bit? Sure, but I'd rather Cleveland put McKinnie there, who is a better cutter, and at least has some capability to get into in-rhythm runners off-the-bounce following drives from the corner.
Also, If he's on the board at the time of the Cleveland Cavaliers' selection in the 2020 NBA Draft, USC big Onyeka Okongwu would be a rock solid pick factoring in both ends, and I'd hope Bell if he's around, wouldn't deter the Cavs from Okongwu.
I'm not sure if that'd play into things for the Cavs anyway, but it seems that Cleveland could very well go with a guard or wing.
Anyhow, it still is hard to see if Bell can be a meaningful contributor for the Cavs if he makes the club going into 2020-21.
He would likely clog up the paint for the likes of I'd imagine Darius Garland, Collin Sexton, Kevin Porter Jr., and/or others.