Cavs: Kevin Love should play more stretches at center next season
The Cleveland Cavaliers should use Kevin Love at the 5 more often next season.
Since arriving to Cleveland, Kevin Love's name has been involved in many trade rumors and discussions. This now-past season seemed the closest we have gotten to Love's time with the Cleveland Cavaliers coming to an end.
The Cavaliers made headlines for all the wrong reasons in 2019-20, most of them revolving around Love. On multiple occasions, Love threw "tantrums" on the court/on the bench and it seemed as though he would be dealt by the 2020 deadline.
Love would apologize for his actions, though, and was a much better teammate from then on. The trade deadline has long passed and Love is still a Cavalier, too. With the novel coronavirus pandemic suspending the season, the NBA has lost out on a lot of revenue and due to this, the salary cap could very well drastically decrease.
With this uncertainty in mind, teams will be extremely hesitant on making big moves this offseason, and it is very likely that Love will be a Cavalier for the 2020-21 season.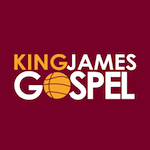 Want your voice heard? Join the King James Gospel team!
Write for us!
With this in mind, Cleveland Cavaliers head coach J.B. Bickerstaff could look to do something that Love and the Cavaliers have found success from in the past.
Bickerstaff and the Cleveland Cavaliers should play Love more at center next season to open up more options for stretches.
Playing Love at center was a strategy that the Cavaliers have used many times in the past for stretches and in the 2017-18 season, the center position was Love's primary position.
It was also during that season where Love had his most efficient season during his Cleveland Cavaliers tenure.
He shot 45.8 percent from the field, 41.5 percent from three-point land and he had a true shooting percentage of 61.4 percent.
Now, LeBron James' playmaking absolutely helped play into that, but this strategy could again pay dividends for the Cavs next season still in a big way with Love's inside-out capability.
Though it seems as if the Cavs have gone away from Love playing center, and Love seemingly not necessarily prefer that role, this strategy could be revived next season more.
That'd be a logical move, considering the uncertainties surrounding the 2020 NBA Draft and Tristan Thompson's free agency, and the Cavs could go into the 2020-21 season with just one definite center in Andre Drummond.
On a recent podcast appearance, Drummond reportedly said how he'll "definitely" be back with the Cavs next season, and intends to pick up $28.8 million player option.
Drummond and the Cavs also have both reportedly "shown interest" in a contract extension, but with that possibility in late October, that's anything but a certainty, with Drummond's small sample size with Cleveland, in particular.
Back in relation to Love, though, looking at how lineups with him at center could benefit the Cavs, the biggest one looks to be the spacing that could result from it. Maximum spacing would give the young players in Darius Garland, Collin Sexton and Kevin Porter Jr. more room to create.
Love at center would pull the opposing center out of the paint, allowing for Sexton and Porter Jr. to use their speed and athleticism to blow by defenders and would give them a "bail-out" option in Love if the center were to cheat over.
For Garland, his finesse and ball-handling abilities should help him to create space. Driving to the rim, he could use his patented floater to score over larger defenders. Love at center more could also lead to many pick-and-rolls/pick-and-fades between Love and the young core.
Another key component to Love at center in more instances next season would be Love's passing. Depending on matchups, Love and the Cavaliers could go against opposing teams with certain lineups to counter the Cavs' potential small-ball lineup.
If/when this is the case, Love could look to post up more and having the young trio as well as Larry Nance Jr./Cedi Osman/Dylan Windler (assuming he's able to be healthy) would give Love four quality "bail out"/kick-out options.
The Cavaliers could also look to get faster/quicker with Love at center lineups more as either Osman or Nance would be the likely power forward in these specific lineups. They would sacrifice height but, the improved quickness would help to improve their offense and likely lead to transition chances more frequently.
To quickly grace over, the Cavaliers have recently given multi-year deals to two-way standout Dean Wade (via contract conversion) and Jordan Bell, per recent reports, and though they may not get many opportunities, they can still pitch in and are decent pieces that could be used for "small-ball"/Love at center lineups.
For Wade, the 6-foot-9 forward showed off a great shot with his time with Cleveland's G-League affiliate, the Canton Charge, as he shot 39.9 percent from three-point range on 4.6 attempts per game.
With his size, he should give us another option that can play the power forward position along with Love at center, again if Wade sticks around. Both his and Bell's deals are set to be non-guaranteed following the conclusion of 2019-20 (of course the Cavs are officially done in that sense).
For Bell, at 6-foot-8, he could also play the power forward position in potential Love at center lineups and with his athletic abilities, he should be switchable and give us decent rim protection on defense while being good in transition on offense.
All in all, the Love at center lineups is something that the Cleveland Cavaliers should look to incorporate into their offense once again. Something so effective for them in years past seems to be a thing of the past but, with Bickerstaff, there is hope that it can be revived again.
The Love at center is more so about Love playing MORE center than he has over the past two seasons, rather than him potentially becoming the full-time center. Love only played the center position nine and two percent of his minutes the last two seasons, for context, per Basketball Reference.
Looking at next year, having 32-35 percent of Love's minutes be at the center position should have a nice impact on the Cavaliers and should create fun, effective lineups.