A lineup Cavs could use next year involving a 2020 NBA Draft prospect
Next season, a lineup the Cleveland Cavaliers could utilize involving a potential 2020 NBA Draft selection is particularly intriguing.
At this juncture, we're not certain as to exactly when the 2020-21 NBA season will tip off for the Cleveland Cavaliers and other teams.
It is seemingly likely that there will be some sort of 2019-20 season resumption, though, given recent reports, and Disney World is reportedly the overwhelming favorite to host a possible season resumption, if that resumption is indeed the case.
Shams Charania of The Athletic and Stadium, who along with The Athletic's Sam Amick first reported of Disney being that favorite for a resumption via centralized site (subscription required), did provide a significant report on Thursday, too.
Charania emphasized how for a league resumption to happen, though, that the NBA, via advice from health professionals/medical companies, must be able to conduct widespread novel coronavirus testing/have proper protocols in place to proceed with some sort of season conclusion. That testing/protocols are "a central component" for a resumption to happen, he reported.
Also, in an appearance on CNBC's Halftime Report, Milwaukee Bucks co-owner Marc Lasry said on Thursday that he believes the league's play will resume in the "next six to eight weeks," and that he essentially sees play being in Las Vegas for the Western Conference and at Disney for the Eastern Conference.
In terms of the 2020 NBA Draft, though, which is particularly relevant for a rebuilding team like the Cavs, even while the draft has not been moved back yet, it seems likely that could be moved back.
The league has already postponed the upcoming draft lottery and draft combine, given the COVID-19 pandemic, and I'd expect the draft to eventually be moved back, too.
When on the subject of the upcoming draft, whenever it eventually is, the Cavaliers, who currently are one of three clubs with the highest chance (14.0 percent) of landing the top pick, should at least have a very good chance of landing a top five pick.
With the Cavs' record at 19-46, though they could seemingly play more regular season games, it seems safe to say that Cleveland will end up selecting in the top six anyhow, which would be their worst-case scenario at the moment, according to Tankathon.
Regardless of where they select, I firmly believe USC big Onyeka Okongwu would be a wise selection by the Wine and Gold in the 2020 NBA Draft.
Okongwu, even while we're not sure if he can develop into a floor spacer, was really productive in his lone collegiate season at 'SC. In that campaign, he had 16.2 points on 61.6 percent shooting, to go with 8.6 rebounds, 2.7 steals and 1.2 blocks per contest, as indicated by Sports Reference.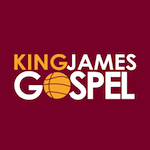 Want your voice heard? Join the King James Gospel team!
Write for us!
Okongwu could establish himself as an impact player off the bench right away for the Cavs, too, and though there could be a possibility of him coming back, feasibly via one-year deal based on a recent conversation with the media, it is still likely that Tristan Thompson plays elsewhere next season, per Cleveland.com's Chris Fedor.
Plus, even with Andre Drummond reportedly likely to opt into his $28.8 million player option for 2020-21, Okongwu would still be a solid pick by Cleveland if Thompson is not back, and Okongwu could fit in well, especially in a big lineup the Cavs could use next season.
A bigger lineup the Cleveland Cavaliers could use next season involving Okongwu would have plenty of possibilities and do commendable work on both ends.
First up, we'll examine the offensive outlook for a five-man lineup I'd find really interesting for some stretches next season for Cavs head coach J.B. Bickerstaff consisting of Kevin Porter Jr., Dylan Windler, Larry Nance Jr., Kevin Love and Okongwu.