A potential one-year deal for Tristan Thompson would be just fine for Cavs
Given likely salary cap limitations for NBA teams this upcoming offseason, Tristan Thompson reportedly would maybe consider signing a one-year deal. If he'd come back in that way, that would be just fine from the Cleveland Cavaliers' perspective.
Big man Tristan Thompson has had a heck of a career with the Cleveland Cavaliers to this point. It what's been nearly nine years since he was drafted by the Wine and Gold back in 2011, Thompson has given them everything he's had and more.
Thompson, who when healthy, has been a formidable interior defender, and he's more than held his own when switched out on to perimeter ball-handlers, too, and still can even get through off-ball screens if need be to contest shooters. For a natural 4/5 man and more so 5 in recent years, that sort of thing, even in today's perimeter-driven NBA, is a rare combination defensively.
Of course, as Cavs fans and his teammates would attest to, Thompson has always made a considerable impact on and off-ball as a screener, has been a hard roller, and most notably, has been one of the most relentless offensive rebounders in the Association.
Thompson trails only Zydrunas Ilgauskas in total offensive rebounds in Cavs history, according to Basketball Reference, and thus far this season, Thompson has tied a career-high with 6.2 offensive boards per contest.
Perhaps what's been even more notable this season, which is currently on hiatus and may or may not eventually resume down the road, has been Thompson improving as an interior scorer.
TT's post footwork, polish on hooks with both hands, ability to make more powerful straight-line drives by getting into his primary defenders' chests and his rolling touch have been quite a breath of fresh air to watch.
Thompson has averaged a career-best 12.0 points per game this season, and his big-to-big passing feel and sense for hitting cutters has gotten better, as he's had a career-best 2.1 assists per outing, too. It's clear that Thompson is a player that makes quite an impact whenever he's out there for the Cavaliers, but at 28 and on an expiring contract, he could seemingly be playing elsewhere next season.
Despite him not going out publicly and expressing it, Thompson's camp believed it was a "priority" for him to be moved the 2020 trade deadline by the Cavs, per a report from The Athletic's Joe Vardon (subscription required) at the time. Then, it did seem feasible to do so by Cleveland, too.
Then a complete 180 occurred, and the Cavaliers kept TT through that point, and actually added another center via trade, in then-Detroit Piston Andre Drummond. That then led to Thompson having a bench role, and TT was completely bought-in and still embraced that role to the fullest, and was very effective. Drummond, meanwhile, is expiring, but is likely to pick up his $28.8 million player option for next season, per Cleveland.com's Chris Fedor.
Fedor did then touch on how it's uncertain what the salary cap will be, regarding the novel coronavirus pandemic's impact, and he did say that and how given the NBA's "tension with China" the cap could "decrease even more from the projected $115 million and $139 million luxury tax" for 2020-21.
He did then note how with Drummond's likely option, and "cap holds for free agents Tristan Thompson and others to control their Bird rights and an unknown cap number for a top 6 pick," Cleveland would only be set to have their mid-level exception, "which is expected to be around $9 million."
Also, Fedor said how that would be "lower if they are a tax team."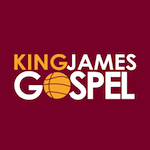 Want your voice heard? Join the King James Gospel team!
Write for us!
Factoring in likely lack of free agency suitors anyway with cap limitations mostly around the league, it does seem reasonable that Thompson would be interested in re-signing with the Cavaliers for that suggested mid-level exception, even if it's seemingly a bit lower.
Furthermore, these two updates regarding TT's potential outlook for this offseason spoke volumes to me about that possibility in what TT said to media members on Thursday on a Zoom call, via Bleacher Report's Greg Swartz and Tom Withers of the Associated Press.
Thompson is and has always been an exemplary teammate, and it's evident that he's the Cavs' primary leader that sets the standard in terms of intangibles for young players such as Collin Sexton, Darius Garland and Kevin Porter Jr.
He's loved by the Cavaliers' youngsters and vets alike, too.
So if TT would realistically be interested in signing a one-year deal and entering the open market next offseason, as he said he might be inclined to eventually do, and considering Withers' update, if that'd be the case, it'd be just fine for the Wine and Gold to have TT back for 2020-21.
Could he still perhaps play elsewhere and sign a mid-level exception with another team? Yes, and Thompson, who has not been thinking about the future/the offseason just yet, will "most likely" be playing elsewhere, per Fedor.
However, with the Cavs having his Bird rights, anyway, as Fedor alluded to, the two could potentially choose to run it back, and with Thompson and/or Drummond seemingly being expiring trade pieces next season in that scenario, this potential TT one-year signing, if possible, could be a smart move. Even if the Cavaliers wouldn't trade TT anyway, it still could very well be a solid re-signing.
Now, if Thompson were to be brought back on a one-year deal, I'd assume that would mean the Cavs wouldn't draft a big, such as Dayton's Obi Toppin or USC's Onyeka Okongwu.
To me, both of those pieces could be very productive players and building block pieces for the near future, but if the Cavaliers and TT agreed on a re-up via one-year deal in the upcoming offseason, I definitely wouldn't be having my pitchfork out.
Thompson is still an impact contributor and even though he's not a floor spacer, his presence on and off the floor is always one that leaves a lasting impression on those around him.