More 2019-20 games at Disney would be beneficial for Cavs
More 2019-20 games at Disney World, where the NBA is reportedly most strongly considering as a return location, would be beneficial for the Cleveland Cavaliers.
According to recent reports on Thursday from the likes of The Athletic's Sam Amick and Shams Charania, also of Stadium, of which you can view here, and other reported details from then and others later on at this link and also here, it's seemingly more likely there will be a 2019-20 NBA season resumption. That's even for the Cleveland Cavaliers, too.
Disney World is reportedly where the league is most strongly considering as a return location, and it appears we could very well see more games for the Wine and Gold.
Additionally, Yahoo! Sports' Keith Smith, who initially suggested Disney World as a potential "bubble" location, had a bit more to add on the subject of Disney.
That included how it appears at least to some extent for even non-playoff teams, there will be more regular season action, if play does indeed resume, given most RSN contracts have a "70-game mark" as likely a motivator.
These sort of things were a breath of fresh air, too.
For the Cleveland Cavaliers, who were playing better pre-hiatus, more 2019-20 games would be beneficial.
The Cavaliers were playing much better ball post-All-Star break leading into the NBA season's novel coronavirus-induced hiatus on March 11, as KJG's Amadou Sow recently highlighted. Were the Cavs perhaps galvanized with J.B. Bickerstaff taking over at head coach for John Beilein? That's fair to believe, as teams often are in those instances.
Either way, the results were the Cavs, who are just 19-46 on the season thus far, were a respectable 5-6 in that stretch.
Though I give Beilein some credit for getting the train some on the tracks in this area, the group was moving the ball better, too, as evidenced by Cleveland placing sixth in the NBA in assist rate post-All-Star, as documented by NBA.com. That then led to the Cavs placing 10th in effective field goal shooting in that span, too.
For context, Cleveland is just 24th in assist rate and 22nd in effective field goal shooting on the season so far, so these were welcomed improvements.
It was also good to see Matthew Dellavedova make the most of his bigger minutes-share, of which Darius Garland missing five games leading into the hiatus due to a left groin strain played into.
In that span, Delly gave the Cavs' offense playmaking juice, and he had 5.5 assists post-All-Star, and Collin Sexton, who was also on quite a scoring tear with 24.5 points per game in his last 15 games, had been showing passing growth, as he had 4.3 assists in that stretch. Hopefully, if we see more game action for the Cavs, that trend could continue heading towards the 2020-21 season for Sexton.
It was nice to see the likes of Kevin Love seemingly more dialed-in as well.
Plus, in the Cleveland Cavaliers' last few games pre-hiatus, Love and Andre Drummond, who is "likely" to pick up his $28.8 million player option for next season, per Cleveland.com's Chris Fedor, were starting to gel more as a 4/5 pairing. It would be nice to see more of those two in meaningful stretches if more games were to occur down the road, too, which could hopefully be, per Charania and Amick, by "mid-July."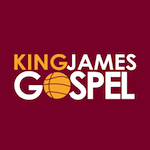 Want your voice heard? Join the King James Gospel team!
Write for us!
Even with that being the case, though, the New York Post's Marc Berman reported on Thursday that teams out of the postseason picture want to essentially move on to looking to next season "and focus on the draft and free agency."
I still believe some more regular season games even for the Cavs, at any rate, would be of value. Part of the reason for that, too, is because it'd be intriguing to see the continued progression of Larry Nance Jr., who showed the capability to play the 3 position some post-All-Star, as the aforementioned Sow alluded to.
Along with that, more meaningful time for Kevin Porter Jr., who missed the Cavs' last three games leading into the hiatus, would be of good use. Perhaps most importantly, Garland, who has had his ups and downs but was hitting his stride more pre-groin injury, would be productive.
The rookie guard had 12.4 points, which is not eye-popping, but did hit a better 44.1 percent of his shots, and shot 36.6 percent in his last 10 games, per NBA.com. His assist-to-turnover ratio in that span was a promising 4.9-1.8 as well, and him and Sexton were displaying better chemistry.
Moreover, potentially more 2019-20 game action, seemingly most likely at Disney, would clearly be beneficial for the Wine and Gold. It's not as if their 2020 NBA Draft pick is likely to be significantly affected, anyhow.
According to Tankathon, Cleveland is tied for having the best odds (14.0 percent) at landing the upcoming drafts' first pick, with the Cavs having the league's second-worst record currently, their pick should be very high regardless.
Besides, if they ended up with say, the fifth pick, and a player such as USC's Onyeka Okongwu after winning a few more games with more potential 2019-20 play to come, that might even work out better.