3 ways suggested free agency target Derrick Jones Jr. could help Cavs
Derrick Jones Jr., who has come on this year for the Miami Heat, was recently a suggested free agency target for the Cleveland Cavaliers. Here, we'll examine how he could help the Cavs.
For now, the Cleveland Cavaliers and other NBA teams are still on a novel coronavirus-induced hiatus.
It appears, though, that the 2019-20 season could very well resume, at least to some capacity.
On Tuesday, the New York Times' Marc Stein reported that before teams were to play in a singular location such as Orlando or Las Vegas, it was being discussed as a template for teams to have a "Training Camp 2.0" before heading to those types of locations.
Along with that report from Stein, on Wednesday, it was reported from Shams Charania of The Athletic and Stadium and The Athletic's Sam Amick that Orlando/Disney World is "a clear frontrunner" for a season resumption. Per Keith Smith of Yahoo! Sports, though it's not certain if all teams will at Disney, the NBA is also looking to have "all 30 teams" in on the action, at least to have "some form of ramp up before the playoffs."
What's important to note here is that Smith previously was the first to suggest that idea of Disney World as a potential centralized site a NBA return. Granted with the league seemingly leaning towards a centralized location for a possible resumption, per The Ringer's Kevin O'Connor, the league is still looking into the possibility of teams playing in their own arenas without fans.
Whenever the upcoming free agency period/offseason is, though, the Cavaliers are not likely to be all that active, and the salary cap is set to very well decrease from its' projected $115 million for next season.
That's given the COVID-19 pandemic, and it is "expected to be affected by the NBA's tension with China," as Cleveland.com's Chris Fedor pointed out.
According to Fedor, whenever the upcoming offseason/free agency period is, it is "likely" that Andre Drummond picks up his $28.8 million player option for next season, and Fedor essentially would go on to say that of the Cavs' free agency options otherwise, really, they're set to just have the mid-level exception.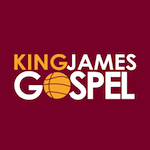 Want your voice heard? Join the King James Gospel team!
Write for us!
That's factoring in Drummond, and "cap holds for free agents Tristan Thompson and others to control their Bird rights and an unknown cap number for a top 6 pick," and as such, Fedor said that mid-level exception should be "around $9 million."
From there, Fedor would say that if that MLE number would be "lower if they are a tax team."
Now quickly here, when on the subject of the expiring Tristan Thompson, with how the cap is projected to go down, he noted how that could result in him just signing a one-year deal for next season on a zoom call with the media, via Bleacher Report's Greg Swartz.
With his presence on both ends on mostly the interior, I'd be more than fine with that if the Cavs went that route with Thompson, seemingly via the mid-level exception.
Now, per Fedor, Thompson is still "most likely" to be playing elsewhere next season, but with the Cavaliers having his Bird rights anyway and him being here his entire near-nine-year career at this point, I could see the two doing a one-year re-up, which again, is something I'd be perfectly fine with.
If Thompson and the Cavaliers don't do something along those lines, though, a suggested free agent target for the Cavs of the Miami Heat's Derrick Jones Jr., whom Fedor suggested in the first report mentioned, could definitely be worth a one-year deal via the MLE.
I wouldn't expect TT to be back if that were the case involving Jones, though. A player that was compensated via part of the MLE this past season was Alfonzo McKinnie, too, but the rest of his deal is non-guaranteed, anyhow, and is for a minimum rate.
A one-year deal with that MLE rate Fedor mentioned, though, could prove to be worthwhile for the Cavs, and per Fedor's report, it wouldn't seem likely that the Heat would be willing to spend in that ball park to retain Jones, who was originally set to make $1.6 million this season.
So how could a signing of Jones help the Cleveland Cavaliers next season?
The first of three ways that jump out to me relates to the defensive end.