Cavs could go with player with more clear-cut role in 2020 NBA Draft
The 2020 NBA Draft is not stocked with players with star potential, but with that being the case, a player with a seemingly more clear-cut role might be sensible for the Cleveland Cavaliers go with.
The Cleveland Cavaliers at this juncture with the NBA's season on hiatus have the league's second worst record at 19-46.
So, while it is anything but definitive with the newer lottery rules, Cleveland is currently projected to have the second overall selection in the 2020 NBA Draft, per Tankathon, and given that the Cavs are a bottom-three team at this time, they'd have tied for the highest odds (14.0 percent) of landing the top pick.
It's hard to predict as to exactly what pick they'll ultimately receive, and on Friday, given concerns regarding the novel coronavirus pandemic, the NBA announced that its' draft lottery and draft combine, set to be in May, are postponed indefinitely, as was h/t Shams Charania of The Athletic and Stadium.
That's right in-line with a report from The Ringer's Kevin O'Connor on Thursday that the league could be expecting to push back the upcoming draft to August or September. There's nothing certain on a draft-push back, though.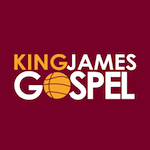 Want your voice heard? Join the King James Gospel team!
Write for us!
I would expect that selection to land in the top five for the Cavs whenever the lottery does take place, anyhow, and there's essentially no chance Cleveland's pick lands outside the top 10 and goes to the New Orleans Pelicans.
Even if the 2019-20 NBA season does resume at some point down the road and perhaps some more regular season games are played, of which you can view reported potential scenarios and discussion about a possible later start to next season here, I'd still expect the Cavs' upcoming selection to be very high.
With their selection, according to Cleveland.com's Chris Fedor on a prior appearance on 92.3 The Fan's "Bull & Fox," the Cavs likely have LaMelo Ball, previously of the NBL's Illawarra Hawks, Georgia's Anthony Edwards and James Wiseman, who played at Memphis briefly and then withdrew from school (as KJG's Corey Casey hit on), in their top tier of prospects.
To me, though, given that it's a huge question mark if he can affect games other than scoring and in a fairly inefficient manner, as evidenced by him having an effective field goal shooting clip of just 47.3 percent, per Sports Reference, I'll pass on Edwards for the Cavs.
While he could feasibly become a good rim-running and shot-blocking presence for Cleveland, Wiseman's shooting being a big question mark, along with his ability to switch in pick-and-roll coverage, leads me to pass on him as a logical Cavs target, really, though.
Ball, conversely, is definitely a player with tremendous playmaking instincts/vision and handle, to go with deep shooting potential (potential is the key there), and could have notable positional versatility at 6-foot-8.
His selection could realistically make sense for the Cavs.
However, with the 2020 NBA Draft having so many restrictions in terms of seeing prospects/workouts and there likely being more uncertainty involving players, the Cleveland Cavaliers could seemingly select a player with a more clear-cut role.
Prospects such as Auburn's Isaac Okoro, USC's Onyeka Okongwu, Dayton's Obi Toppin, or potentially a knockdown shooter in Vanderbilt's Aaron Nesmith could be more sensible.
Okoro is very switchable defensively and while he's only 6-foot-6, is an outstanding athlete that is much better equipped to defend starting NBA wings, as opposed to Cedi Osman, who struggles laterally, and often has issues in pick-and-roll coverage.
Plus, Okoro is already NBA-ready at 225 pounds, is a good finisher and while the shooting isn't there yet, his secondary playmaking feel jumps out, and I'd imagine as next season progresses, we'd see a higher ceiling for Okoro than Osman.
Cedi still could be a useful bench piece, though.
When it comes to the 6-foot-9, 245-pound Okongwu, he clearly projects as an impact interior help defender, as he had 2.7 blocks and 1.2 steals per game, and has the requisite athleticism needed to switch out effectively on to perimeter players.
Along with that, while we didn't see him stretch defenses at the college level, Okongwu did have 16.2 points per game and shot 72.0 percent from the free throw line, and he does have face-up potential, which paired with his post polish already, would make for a quality pick and he could be aided greatly by Kevin Love, too.
Along with that, Okongwu's defensive presence would really help out Love, Collin Sexton, Darius Garland, Osman and/or Kevin Porter Jr. and others.
In the 6-foot-9, 220-pound Toppin's case, he could fill in right away in a rotational sense I'd imagine with his rim-running, post-up footwork/skill and quickness along the baseline and unreal athleticism.
He's a gifted passing big as well, and while the volume wasn't high (2.6 attempts), Toppin, the 2020 AP Men's Basketball Player of the Year, did shoot 39.0 percent from three-point range.
Furthermore, with the expiring Tristan Thompson seemingly having a high possibility of playing elsewhere next season, I'd think some big-to-big feeds from Larry Nance Jr. to Toppin and vice-versa could be a nice wrinkle for Cleveland, and both are more than capable of being grab-and-go threats.
So again, given the uncertainty regarding the 2020 NBA Draft, the Cavs could seemingly go with a player that is likely to have a more carved-out role, as opposed to Edwards, who would need a ton of the ball, or say, North Carolina's Cole Anthony, who is more of a scoring guard. The Cleveland Cavaliers do not need more of those players, either.
Regarding Anthony, I'm fully with KJG's Tyler Meitin, who believes the Cavs should steer clear from Cole.
In addition, after hopefully finding a solid contributor in this upcoming draft, Cleveland could find a centerpiece for their rebuild in the 2021 NBA Draft, such as Cade Cunningham, Jonathan Kuminga or potentially Jalen Johnson/Ziaire Williams.
So again, given the tough draft process this year, and the lack of potential for star power, I could very well see the Cavs go with a player with seemingly a more carved-out role, such as Okongwu or Okoro, and look for their "next" big star player in the 2021 draft.
Let's not discount Porter's sky-high ceiling as a two-way player, though, and I've been encouraged with Sexton, and especially as a passer and ball-handler, Garland.