How the Cavs could benefit if the 2020-21 season has a later start
The NBA is reportedly considering having a later start to the 2020-21 season, and here, we'll examine how that could benefit the Cleveland Cavaliers.
We're not sure if the 2019-20 NBA season will eventually resume, at least in some capacity. For now, as far as reported updates involving individual workouts for some teams, such as the Cleveland Cavaliers, and accommodations for others, you can view those here.
As far as a potential return, on an appearance on 92.3 The Fan's "Bull & Fox" on Tuesday, Sports Illustrated's Chris Mannix said that after essentially a training camp period for teams, that he gets the sense that the "most likely" scenario would be the league going straight to postseason play.
Additionally, in terms of a potential option for the league resuming the season, which seemingly could involve some regular season games prior to a postseason, Shams Charania of The Athletic and Stadium reported on Wednesday that the NBA is considering Walt Disney World Resort as the latest possible bubble-type option.
This idea was first suggested by Yahoo! Sports' Keith Smith, though (as was h/t Orlando Magic Daily's Philip Rossman-Reich). Other reported locations include Las Vegas and Atlantic City as seemingly feasible ones.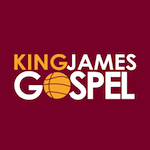 Want your voice heard? Join the King James Gospel team!
Write for us!
While it is still uncertain whether or not the current season does eventually return, CBNC's Jabari Young reported that some executives and agents of players are of the belief that the season should be cancelled. Young also said how those representatives emphasized how "team owners are concerned with liability issues and are conflicted about whether or not to give up on the current season."
Meanwhile, Cavs legend and now-superstar Los Angeles Laker LeBron James recently refuted that report, and stressed how he's of the firm belief that the league should resume the season.
Plus, per Jeff Garcia of News 4 San Antonio/Spurs Zone, Spurs president R.C. Buford stressed after a league conference call, how the league and the Spurs want to resume the season, though safety comes first.
It is still unclear as to whether or not the season will resume, again, though.
Also, when looking at the potential start of the 2020-21 season, according to a report on Thursday night from ESPN's Adrian Wojnarowski, there is support for potentially pushing that start date back to December, with that next season perhaps finishing out in "late July or August."
Wojnarowski would also hit on how for the league's current season to return, NBA commissioner Adam Silver noted how the league essentially won't just test players/officials in masses when testing still for medical professionals/the general public aren't really easily accessible.
Woj touched on how for a league resumption, the NBA has an expectation that they'd need give-or-take 15,000 tests and for testing to be widely available to the masses, so again, we're unsure right now, in regards to the novel coronavirus pandemic.
Anyway, so how could a potential later start to 2020-21 be to the Cleveland Cavaliers' benefit, you ask?
Well, first off, the youngsters come to mind.
It could help the youngsters' progression more
I'd imagine that it could be to the benefit of young pieces, such as Collin Sexton, Darius Garland and Kevin Porter Jr., as hopefully, in due time, they can have more on-floor practice exposure to continued coaching from J.B. Bickerstaff and/or assistant coach Lindsay Gottlieb. That's even if that is more so remotely from the coaching end at times.
Sexton, who has led Cleveland in scoring virtually all season with 20.8 points per game, and has grown in terms of efficiency on the interior/mid-range and on-ball defensively, was displaying better passing feel leading into the NBA's season suspension. Hopefully, more offseason time, even with not nearly as much 5-on-5 experience for a while you'd think, could help him in that area.
Plus, I'd also hope that Garland could continue in his development in the pick-and-roll, and be able to learn how to get off catch-and-shoots more/be more aggressive as a scorer, and be able to learn how to be more competent on-ball defensively. I'd hope he can get stronger to help his play on both ends, too, similarly to how Sexton got noticeably stronger coming into 2019-20.
Porter continuing to progress with his passing/pull-up feel and progressing on his perimeter shot more, and learn to have more of a team defensive impact via more film study could help, too.
The second way the Cavs could seemingly benefit from a later 2020-21 season start relates to players having more time to recover, assuming treatment with proper guidelines/offseason work and/or rehab would be undergone at team facilities.
Players could get more time to rehab/recover
Cavs players have not played in game action for a while now, along with other NBA players. Nonetheless, while I understand guys will take time to get back in game shape, and it's unclear when and really if training camps can eventually take place, I'd imagine it's a plus for players to have more time to rehab.
According to a report from The Athletic's Joe Vardon and Sam Amick (subscription required), Ohio Lt. Gov. Jon Husted gave the Cavs the legal go-ahead based on advisement from Ohio Gov. Mike DeWine's administration to open their facilities to players for workouts, which will be allowed on May 8. The Cavs are still going through whether or not they ultimately will do so, though. Per the league, NBA teams are able to do so based on their governing bodies' stances, which has equated to just half the league at this time.
At any rate, Andre Drummond, who is reportedly likely to opt into his $28.8 million player option for next season, was often banged up since being acquired from the Detroit Pistons near the trade deadline, and he only had played eight games thus far with Cleveland.
Hopefully his left calf strain is fully recovered at this point and he can get work in, and the same goes for Darius Garland, who had missed five games leading into the hiatus due to a left groin strain.
Also, hopefully Dante Exum, who had been sidelined with a left ankle sprain and was due to keep missing time, and has had injury troubles throughout his career previously with the Utah Jazz, can be fully healthy heading into 2020-21 and have more time to work on his game, too. The same goes for Alfonzo McKinnie, who had missed an eight-game stretch post-All-Star break due to complications with plantar fasciitis in his left foot.
Hopefully Kevin Love, who has often struggled with injuries with the Cavs, can help himself be better equipped to handle a big workload again from a physical standpoint, too. Most notably, though, I'd think a delayed start date, if that happens, could be better for Dylan Windler, who has not played at all in his rookie year due to complications involving a stress reaction in his left leg.
Windler, who shot 40.6 percent from three-point land in four seasons at Belmont, per Sports Reference, and has shown good passing/rebounding instincts, could be a key player for Cleveland's bench next season I believe. With more time to get healthier, that'd likely be to his benefit and he could be more ready to roll and have his legs under him at the 2020-21 season's outset, too.
Lastly, the other key way the Cavs could benefit from a later 2020-21 start date relates to the 2020 NBA Draft potentially being moved back.
A later draft date would help Cleveland do more due-diligence
On Thursday, The Ringer's Kevin O'Connor reported how the league could be expecting to push the upcoming draft, which is currently set to be on June 25, to August or September.
Teams have limited virtual exposure/meetings with prospects currently, which makes the process more difficult for proper evaluations, but I'd imagine that especially given O'Connor's report, that the league could very well move the upcoming draft date to later in the year, with likely more and more pressure from teams/NBA general managers.
Granted, I could still see this upcoming draft being a virtual one either way, such as how the NFL conducted theirs, but for teams like the Cavs, in particular, it'd be even more to their benefit if the league pushed the draft date back.
That'd give the Cavaliers and general manager Koby Altman, who are likely to have a top-five pick with them having the league's second-worst record currently, more time to evaluate prospects such as LaMelo Ball, previously of the NBL's Illawarra Hawks, Georgia's Anthony Edwards (who I'm not a fan of for Cleveland), USC's Onyeka Okongwu, Auburn's Isaac Okoro and so many others.
Anyhow, it is again not certain if the current NBA season will eventually resume at some point, nor is it certain if the upcoming NBA Draft and the 2020-21 season will be pushed back to later this year.
If that later start date for next season is the case, though, the Cavaliers, who have so many young pieces that need more time to develop their games/frames could absolutely benefit.