How James Wiseman leaving Memphis early impacts the Cavs
One of the elite prospects in the 2020 NBA Draft, James Wiseman, will reportedly leave Memphis and start preparing for the upcoming draft. This may have been the best option now for Wiseman, but his early departure also makes it more difficult for Cleveland Cavaliers general manager Koby Altman and the front office.
As is the case is when you're rebuilding, as the Cleveland Cavaliers currently are, you'll understandably be linked to potential top prospects in upcoming drafts. The Cavs have already bottomed out with an 8-21 record and James Wiseman, who was set to play out the 2019-20 season with Memphis, because he's a pure center and due to his potential as a shot blocker, would be an ideal choice for the Cavs in the 2020 NBA Draft.
James Wiseman hasn't played since early November, because of a suspension handed down in November to him by the NCAA.
That was related to "recruiting inducements his family received" before Wiseman was at the school and then playing while he wasn't able to.
I think Wiseman would be the best prospect for the Cavaliers, considering Cleveland's major need for a shot blocking center and again Wiseman would fit that mold. This isn't considered a strong draft with the lack of star power, but the 18-year-old would be quite an addition for the Cavs.
I obviously think big men still have value in today's game, but not nearly as much as wings and point guards. The lack of star power in this 2020 NBA Draft class will keep Wiseman in discussion for the top pick, though.
Wiseman still comes with a lot of questions, mainly about his motor, and I'm sure the Cavaliers/NBA teams were hoping he would come back and answer some of those questions when he returned from his suspension.
Now that won't happen, though.
Wiseman announced on his Instagram on Thursday that he (since left) the University of Memphis, is signing with an agent and is starting his preparation for the NBA draft.
https://www.instagram.com/p/B6RB_3DgtS1/?utm_source=ig_web_copy_link
This is really disappointing not only for Memphis and college basketball fans, but is a disappointment for NBA scouts and front offices as well. Wiseman was originally suspended until mid-January by the NCAA, but now this is even more unfortunate because he won't be seen in live game action again this season.
The Cleveland Cavaliers could still decide he's their guy and draft Wiseman anyway if he's available with hopefully a top three pick for Cleveland, as after all the 7-foot-1, 240-pound youngster still projects as a legitimate shot blocker in the NBA and while he again has questions, he has Defensive Player of the Year type potential.
Though of course it was only a three-game sample size, Wiseman did average 19.7 points, 3.0 blocks and 10.7 rebounds in just 23.0 minutes per game at Memphis, according to Sports Reference.
There will still be pre-draft workouts, but it's not the same as him playing against live competition and now knowing Wiseman is gone from college basketball for good robs teams of seeing him this year and likely in big time games during the NCAA tournament that could've helped answer some questions about him.
That being said, even with Wiseman not playing this year, he still should be the Cleveland Cavaliers' top choice in the 2020 NBA Draft. The Cavs desperately need a shot blocking big man, as they are set up to be last in the league in blocks again for the second straight year and are currently giving up the second-most paint points per game, as indicated by NBA.com.
Wiseman could give Cleveland a much-needed defensive presence in the paint and/or near the rim.
Not only would Wiseman do that, but because of the lack of star power in this draft, Tristan Thompson set to be a free agent at the end of the year and with Kevin Love again being mentioned in trade rumors he could be gone as well, so Wiseman would provide a really good young big for Cleveland to develop.
While Love has seemingly been involved in trade rumors time and time again in Cleveland and he wasn't moved, this time feels much different, based on comments from Adrian Wojnarowski of ESPN. The big takeaway from that was Wojnarowski talking about what he believes the Cavs could get back in a potential Love deal in a recent "Trade Deadline Special" on SportsCenter with ESPN's Zach Lowe.
If the Cavs do draft Wiseman it would be the second straight year they drafted a player who played in a very limited amount of college games, though.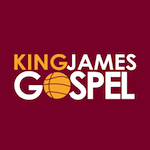 Want your voice heard? Join the King James Gospel team!
Write for us!
Darius Garland only played in five games at Vanderbilt last season due to a reported meniscus tear, and if Cavaliers general manager Koby Altman and the front office draft Wiseman (who only appeared in three games) it would be selecting another prospect that barely played in college/other leagues, such as overseas, prior to the NBA.
Ultimately I don't think that will stop the Cavs if Wiseman is on the board for them and is the player they feel makes the most sense, because of the lack of clear better options.
After Wiseman the top of the 2020 NBA Draft is very guard-heavy with guys such as LaMelo Ball of the Illawarra Hawks (of the National Basketball League), Anthony Edwards of Georgia, and Cole Anthony of North Carolina.
The Cavaliers have drafted guards two straight years in Collin Sexton and Garland, but there are a ton of questions with two of the other guys. Anthony will reportedly be out for at least a month and up to six weeks (as of Tuesday), due to him partially tearing his meniscus, the university said.
Along with that, Ball currently isn't playing, either, as he is expected to be out about two more weeks still due to a bruised foot suffered earlier this month, according to Jonathan Givony of ESPN. I also don't love the idea of taking yet another guard for the third straight year and again, this class lacks star power at the top.
Where Wiseman goes will likely depend how the lottery shakes out. It's hard to imagine the New Orleans Pelicans who just took Jaxson Hayes as a player involved in the 2018 draft taking Wiseman or even the New York Knicks, who have Mitchell Robinson, wouldn't seem like a clear fit.
James Wiseman potentially being available whether it's the Cavs winning the lottery or being available with the second or third overall pick (which would depend on how the lottery shakes out) would be the ideal scenario for the Wine and Gold.
Wiseman would be a perfect fit for this roster, but evaluating him and seeing how he projects going forward under the tutelage of Cleveland head coach John Beilein and the coaching staff just makes things a bit more tricky without him playing in big-time games this college basketball season.