Cavs: Tough to take away much from teammates still being 'frustrated' with Collin Sexton
At this point, it's apparent that Collin Sexton's arrow is pointing up as a crucial perimeter scorer for the Cleveland Cavaliers.
Sexton again has led the Cavaliers in scoring this season, and has followed up him doing so last season by having 24.4 points per contest. He's done so on 57.8 percent true shooting.
That said, while Sexton still needs to round out other areas of his game more, he has shown further growth on-ball defensively, and although he hardly has the vision of Darius Garland, he has shown progression as a passer.
As more so a secondary playmaker and score-first player, which is his primary role, Sexton has had 4.1 assists per outing in Year 3, which has been a positive, objectively.
Apparently, though, teammates have been annoyed by Sexton being too ball-dominant. That's reportedly been the case, per Joe Vardon of The Athletic (subscription required), who stated that various players do, and that opponents in games taunt them by saying '"you know he's not going to pass you the ball."'
Vardon's piece was more so a critique on how Kevin Love's prior in-game/on-bench antics last season and his inexcusable in-game display at the Toronto Raptors were unacceptable and how if that sort of thing happens again, he needs to be held accountable. That's definitely fair.
Here, though, the comments/report involving Sexton is tough to read a ton into, honestly.
It's difficult to take much away from teammates' still being "frustrated" with Sexton's style.
Early on in Sexton's career as a rookie, veterans were reportedly frustrated with Sexton, and didn't think he could be a viable player essentially.
Since though it seems that the group, while it's not nearly the same roster since then, obviously, is more than appreciative of what Collin provides for this club. Guys such as Kevin Love and Larry Nance Jr. have been so complimentary of Sexton, and the same goes for Darius Garland, for example.
Kevin Love even said last week, factoring in Garland's continued growth too, that he's "all in" on the young backcourt pairing for Cleveland, via Ashley Bastock of the Akron Beacon Journal, and that's not something I'm discounting from a team dynamic sort of aspect. And that includes Love believing in Sexton for years to come as a key piece for the Wine and Gold, I would imagine, too.
With Sexton's incredible work ethic, he's done his part in helping set the right example for Cleveland looking onward, and as they look to further progress in their rebuild and look to compete hopefully in coming years from here.
His relationship with Garland on the floor and off it, who recently sustained an ankle injury against the Washington Wizards on Friday unfortunately and we'll see with him, appears to be a great one as well. These comments from Garland on Sexton last week drove that home to me, too, via Chris Fedor of Cleveland.com.
In regards to Sexton having the ball in his hands and shooting often, well, that's his primary role for Cleveland. With him being the team's most polished three-level scorer and filling mostly a 2 guard role, and with Garland being a lead playmaker anyway, it's tough to take away much from teammates apparently, per Vardon's report, still being "frustrated" with Sexton.
His ball movement growth again has been shown throughout this season, and to be clear, let's not gloss over that the Cavaliers themselves haven't been loaded as far as other shooting this season, nor in recent years past. For example, this season, although injuries haven't helped, the Cavs have had the league's second-lowest three-point percentage (33.8).
It's not like Sexton hasn't helped generate a number of other opportunities with kickouts in that realm for others, either, with his penetration ability. And for the record, Sexton, who has hit 37.8 percent from deep this season, for most of the year, hasn't had that be a consistent problem in his own case.
Moreover, with it being apparent that guys understand how important Sexton is to this Cavs team moving forward, it's tough to read much into Vardon's report in relation to Collin. His all-around scoring abilities are paramount to Cleveland getting penetration and with his presence out there, it aids other players, such as Garland himself.
And as was noted, teammates have often praised Sexton this season, who had a legit All-Star case earlier on, so it's difficult to foresee guys complaining a ton about Sexton having the ball in his hands often.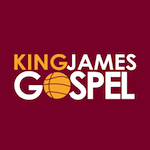 Want your voice heard? Join the King James Gospel team!
Write for us!
He's been an efficient scorer for a 22-year-old perimeter player, and with the toughness he displays and his competitiveness, he'll be a key piece moving forward for the Cavs that guys clearly seem to respect a great deal.
So while his passing feel does need to continue to show growth, and I'm not saying he's a finished product overall, this report seems frankly odd. The injury-riddled Cavs, of which included Sexton in other games earlier in the week (concussion), have lost six straight and are headed for another high lottery pick.
That likely played into the timing here from Vardon's report.
For a score-first 2 guard, Sexton's passing has been improving and honestly, he does need the ball in his hands a bunch with Cleveland's on-ball limitations.
Don't read much into those comments, especially with how the Cavs squad seems to be so complimentary of Collin, by and large, recently and at other times in the year.