Cavs: Extra passes to Dylan Windler should pay dividends
Dylan Windler should help the Cleveland Cavaliers in a variety of ways.
It was refreshing to have known that Dylan Windler participated in the Cleveland Cavaliers in-market bubble team workouts a few weeks back. The Belmont product missed what was formally his rookie season due to what would eventually be deemed a stress fracture in his left leg, which was awful for him.
Based on how he looked in those voluntary team workouts and some 5-on-5 scrimmaging, though, it appears that next season, he should be ready to roll. And that should pay dividends for the Wine and Gold.
Windler hit 40.6 percent of his 534 three-point attempts in a four-year collegiate career at Belmont, and hit 42.9 percent on 7.1 triple attempts per outing as a senior.
In his minutes-share, seemingly as a bench contributor, at least mostly next season I'd imagine, he should be a notable floor spacing presence. Windler has big-time range, and should be able to fill it up off-the-catch, via spot-ups and off movement, too.
Along with that, Windler is a polished pull-up shooter that placed in 85th percentile in halfcourt pull-up shots, per Synergy Sports and as h/t NBA.com. He's proficient in his utilization of step backs to counter his off-the-catch/pull-up game as well, similarly to Darius Garland.
Plus, Windler in terms of the scoring sense, is an instinctive cutter and is a highly capable finisher with both hands, and is an impressive athlete.
We should see some jams from Dylan in the open floor. Perhaps that could come via the occasional lob from Garland, or potentially Kevin Porter Jr., who is seemingly all good after what appeared to be a concerning post on Friday, by the way.
In any case, when looking onward, considering Windler's high level shooting ability, and his basketball IQ/touch inside, something jumps out that should play out in his minutes-share.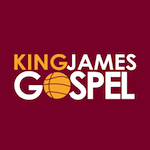 Want your voice heard? Join the King James Gospel team!
Write for us!
Windler should be a key recipient of Cavs extra passes.
In settled offense mostly when he's on the floor, when the plays are reasonable, Windler should be a key recipient of extra passes. "One more" feeds to a player that's a shooter the level of Windler, who would seem to have the makings of one in the knockdown variety, could pay dividends for the Cavs.
Players such as Garland, Kevin Love, Larry Nance Jr., Porter, who should have plenty of playmaking opportunities next season, and Collin Sexton to some extent would come to mind as being the passer to Windler in those instances, for further context. So what am I referring to as far as extra passes in this sense?
After ball-swings leading to a solid spot-up look, for instance, or leading to a cutter along the baseline/diagonally cutting toward the rim, Windler should be a key target for the Cavs.
Now I don't want Cleveland to get carried away in that regard in feeding Windler too often via extra passes to pass up very good shots, if they're there, though.
But throughout games, those good-to-great shot opportunities via extra passes from ball-swings are clearly there.
And with the way Windler moves without the ball, if he's mostly healthy, and with his shooting capabilities, he should be a player in those instances, if the look is there, which I'd imagine it could be a fair amount, they should target.
That's again, due to Windler very well establishing himself as a knockdown shooter for the Wine and Gold, and his finishing/movement abilities toward the basket shouldn't be discounted, either.
To reiterate, that doesn't mean passing up open looks, but when Windler's out there, if extra dishes are viable, those to him should pay dividends.
Love, Sexton and Garland could be as well, for example, though. But again, when Windler is on the floor, in those sort of instances, the Cleveland Cavaliers could really benefit from getting "one more" looks to him.
And if that trend eventually plays out, rotators could start expecting that more so, and simple ball fakes before that could lead into looks being even more open as a counter for Sexton, Love and/or others.