Cavs: Lower FT rate for Larry Nance Jr. showed offensive growth
Larry Nance Jr. didn't shoot a ton of free throws in 2019-20 for the Cleveland Cavaliers.
It's evident that Larry Nance Jr.'s arrow is pointing up for the Cleveland Cavaliers. During this past season for Cleveland, Nance had yet another career-best in scoring at 10.1 points per game, and that I'd expect that trend to continue next season.
Nance hit 35.2 percent of his 2.8 three-point attempts per outing, which played into that off-the-catch, and Nance's much improved handle last season aided him on-ball, too. Plus, we also know that Nance, a high-flyer, is always a constant lob threat and times his cuts very well off-ball/as a rolling presence.
Along with those aspects of his game, and the spot-up/much improved handle element, Nance displayed flashes of post-up capability in 2019-20.
While I still wouldn't anticipate him to be going that a ton, as evidenced by a 7.9 percent frequency, Nance did show he could take advantage in favorable matchups in that realm. Nance placed in the 92nd percentile as a post-up scorer during this now-past season, per Synergy Sports.
Coupled with his growth as a scorer displayed in his first two full seasons with Cleveland, it's been great to see Nance prove to be a highly capable passing big. He had a more than respectable 12.6 percent assist rate in 2019-20, and in his last 15 games active, he had an assist rate of 14.8 percent.
In his minutes-share, he should definitely aid pieces such as Kevin Porter Jr., Darius Garland, Collin Sexton and Dylan Windler next season in that regard as a secondary playmaker.
If there's one area that could be seemingly trending downward for Nance, though, it would appear to perhaps be his free throw rate. But that's nothing to worry about for the Cavaliers.
A lower free throw rate in 2019-20 for Nance for the Cavs showed growth.
In 2019-20, Nance had 1.3 free throw attempts per contest. Most notably, he had a free throw rate of 17.2 percent, which was his lowest since his rookie season with the Los Angeles Lakers in 2015-16, which was 15.7 percent.
Earlier on in Nance's career, though, and a bunch of the time in his minutes with the Lakers, before they traded him to the Cavs at the 2018 deadline, Nance was more so a rolling/energy big. That led to a higher free throw rate, to a large extent, as opposed to this now-past season, for context.
In his second season, Nance had a free throw rate of 22.2 percent, and then in 2017-18, had his highest of his five NBA seasons, combined at 33.2 percent with L.A. and Cleveland.
Then in 2018-19, Nance had a free throw rate of 28.0 percent, and was getting more of a chance seemingly to make things happen on-ball, and even more so with Kevin Love only active in 22 games then.
For comparison's sake, though, Nance had a much lower free throw rate in 2019-20, but to reiterate, that's a non-issue for the Cleveland Cavaliers. He's a player whose shot selection is always good, and with an expanded offensive game demonstrated in his past two seasons, he's shown significant progression on-ball.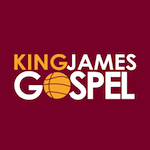 Want your voice heard? Join the King James Gospel team!
Write for us!
With that being the case, it led to Nance having clearly a career-high three-point rate during last season at 36.9 percent. And him hovering around that mark from here onward, with him showing ever-improving touch from three-point land on spot-ups should lead to him consistently letting it fly from deep when that's there.
Could we see Nance, especially with how he seemingly will get more burn at the 3 at times next season, have a free throw rate near his career average in that metric at 23.8 percent?
Yes, I would imagine so, but whether or not that's the case, that lower 2019-20 free throw rate for Nance demonstrated how he showed continued offensive growth as a shooter and on-ball player.
It didn't indicate he was not being assertive or being passive, as in some cases, that could definitely be shown to be apparent. And frankly, that further proved he's an improving offensive player as a shooter in that sense, actually.
Albeit if Nance's free throw rate were to be back up more near his aforementioned career average, that's not reversing that trend, rather it'd seemingly relate to him looking to attack via cuts and/or drives.
But in any case, again, Nance's lower free throw rate, by and large, in 2019-20 is a non-issue, and it in this scenario highlights how Jr. has made significant strides further away from the rim. We'll see that growth more and more going forward as well.
His playmaking should have a lasting effect for the Cleveland Cavaliers also, too, though that's not factored in here.