Cavs: Larry Nance Jr. should be a catalyst for relocation threats
Larry Nance Jr. has established himself as one of the Cleveland Cavaliers' best passers.
In recent seasons, Larry Nance Jr. has shown more and more growth. He yet again had a career-best as a scorer with 10.1 points per contest in 2019-20, and he demonstrated more progression as a three-point shooting threat for the Cleveland Cavaliers.
That's come with his development off-the-catch, of which last year he hit 35.2 percent from deep, and him being able to showcase his playmaking ability has been a pleasure to watch, too.
During this now-past season, Nance had 2.2 assists per outing, and for a big, had a nice assist rate of 12.6 percent. Along with that, in Nance's last 19 games leading into the NBA season's novel coronavirus-induced hiatus and what would ultimately be the end of Cleveland's campaign, he had 3.2 assists per contest.
Looking onward, I'd firmly expect Nance to be a highly productive secondary playmaker for the Cavaliers, too. Forbes' Evan Dammarell also hit on how Nance and Kevin Love are going to be featured even more so as passers in a recent report, too, of which Nance discussed, to go with Cavs head coach J.B. Bickerstaff.
So in relation to what I could very well foresee involving Nance as a playmaker, while big-to-big feeds, sometimes even involving Nance going to Love, should aid the Cavs offense, I could foresee Nance aiding the perimeter threats, too. As Dammarell noted and Bickerstaff alluded to, Nance and Love, especially, should help get perimeter threats the rock on cuts a bunch, and that's nice to hear.
When it comes to again, Nance, though, he should hopefully help Cleveland's key shooters take advantage of movement in another way as well, I'd imagine.
Nance should be a catalyst for Cleveland Cavaliers relocation threats.
To me, Nance will be a hub for Cavs relocation threats to initially get the ball to in early to mid-clock scenarios, and then, with his vision and passing feel, him dishing it back to those players should lead to quality looks.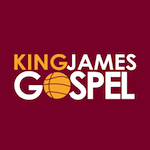 Want your voice heard? Join the King James Gospel team!
Write for us!
A few players that come to mind regarding that are Darius Garland, the aforementioned Kevin Love, Collin Sexton to some degree, and definitely Dylan Windler. Garland is a player, to go with Sexton, that would seem primed to have more off-movement shooting work next season.
We didn't see much of it from either, necessarily, in 2019-20, but he did see flashes, and with both being highly productive off-the-catch, I could see them being quality targets for Nance, with the two seemingly playing well of him when they're on the floor together.
Sexton, again while it wasn't a ton of occasions, did place in the 64th percentile in year 2 in off screen scoring situations, per Synergy Sports, which was a reason for optimism for him as a relocation threat.
While it wasn't exactly the same sort of thing entirely, Garland did hit a solid 39.2 percent of his catch-and-shoot three-point attempts as a rookie, per NBA.com's shot tracking data.
And Garland reportedly ready to roll now health-wise, as compared to the beginning of last season, should only help as a potential key off-movement shooting threat, and as his rookie season progressed, him and Nance's chemistry got better it seemed.
When it comes to those pieces, along with Windler, who hit 40.6 percent of his 534 career three-point attempts at Belmont and should be all squared away health-wise for next season, getting the ball to Nance initially and then them relocating to the opposite corner/wing could work well for Cleveland.
Nance has good timing when it comes to hitting shooters on the move, and he's fully capable with his size and vision of hitting skip feeds to capitalize on that relocation, feasibly by hitting skip passes to Windler, Garland and Love after flare screens from Andre Drummond and/or potentially Jordan Bell a bit.
The same could apply with pindowns, and Garland, Sexton and Windler, for instance, could get the ball Nance at times on the wing/maybe the elbow, and work through stagger screens to get right into a quality perimeter/mid-range look, in which Nance is usually right on the ball in delivering, too.
With Nance being a much-improved ball-handler, those suggested perimeter threats getting it to him initially, and then perhaps after relocating to the corner for a drive-and-kick outlet could be very fruitful as well.
Anyhow, to me, with Nance, like Love, being such a highly capable passing big, and being a real threat now from deep, to go with having a much better handle, he should be a catalyst for Cavs relocation threats.
This could allow players like Garland and Sexton to have more quality looks off-ball, which over the course of games, would make them more unpredictable/harder to guard, and countering of that by Nance finding cutters should open up other looks for the Cavaliers from there.
It'll be really intriguing to see how Larry Nance Jr., who is by far and away the Cavs' most versatile big, is utilized next season.