Cavs: Collin Sexton should be even more dynamic in transition
Cleveland Cavaliers guard Collin Sexton's speed is undeniable.
It's no secret that Collin Sexton is one of the NBA's fastest players, and even with the ball in his hands, he can pull away from defenders with ease. Next season for the Cleveland Cavaliers, we should see Sexton get his share of easy ones again in transition.
In the 2019-20 campaign, Sexton was a recipient of outlet passes from Kevin Love after defensive rebounds on a number of occasions, and that should again play out.
We saw that sort of thing happen more as this now-past campaign progressed, and it's not shocking why Love looked to Collin in that realm a bunch.
Along with outlet looks from Love, for instance, Sexton improving as his second season wore on in terms of his ball pressure, at least to a solid degree from my perspective, enabled him to get out in the open floor more.
Through what would end up being the end of 2019-20 due to novel coronavirus concerns/Cleveland not being an Orlando team, Sexton had 65 steals through 65 games played, as compared to 44 through a full 82-game slate in 2018-19. In year 3, I'd expect Sexton to take more of a step forward defensively, particularly if the Cavs were to add a high level defender in the 2020 NBA Draft, which would help his transition outlook, too.
Additionally, though, with Sexton gaining 10-15 pounds of muscle in what's essentially been an extended offseason coming into Cleveland's recent in-market bubble team workouts, that should make him more capable as a finisher in settled offense.
Sexton did improve in that realm in year 2, in which he was noticeably bigger and stronger even still, but this latest development with his frame should really pay dividends. And that should be the case when it comes to transition as well.
Sexton should be even more dynamic in transition for the Cavs.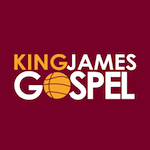 Want your voice heard? Join the King James Gospel team!
Write for us!
Sexton, who led Cleveland in scoring overall with 20.8 points per contest in 2019-20, did so in transition scoring, too, with 3.2 fastbreak points per outing.
Plus, in his last 15 games active, Sexton had 4.3 fastbreak points per contest, further driving home how with his speed in the transition game, he's going to naturally get production game-to-game in that area.
His efficiency was decent in those instances, placing in the 53rd percentile, per Synergy Sports, but I'd expect with this development with his frame, we could definitely see Sexton have a considerable efficiency uptick in year 3 in transition. And regardless, it's evident that Sexton, similarly to Kevin Porter Jr. and Larry Nance Jr., is such a dynamic player in those situations.
Obviously, Collin's speed makes him so dangerous in these scenarios, but during this past season, Sexton demonstrating the capability to change speeds off-the-bounce really paid off for him.
That was in settled offense, most notably, and pick-and-roll instances, however, we saw that some in secondary transition, too.
That, coupled with Sexton being able to realistically be more physical near the rim this next season with him bigger and stronger should lead to continued growth as a finisher, also in transition situations.
Lastly, in some occurances after defensive rebounds, I'd imagine Collin Sexton should be able to take advantage at times in the pull-up game with defenders looking to prevent him from getting an angle to drive and/or get free throw chances.
And that change-of-pace capability should come into play a bunch in that realm, and with the worker he is/the growth he's already shown as a perimeter shooter, I could foresee the same working for Sexton from three-point range.
He hit a respectable 35.0 percent of his pull-up three-point attempts in 2019-20, per NBA.com's shot tracking data, and I'd expect him to show more of that ability next season.
Plus, spacing provided by Darius Garland, Kevin Love, Cedi Osman, and feasibly Dylan Windler, who is mostly healthy now, on the floor with Sexton in those scenarios should aid Collin in the mid-range/at times three-point pull-up game in secondary transition as well.
Moreover, with his raw speed, physical frame development over this extended offseason period, to go with how he's made huge strides in being able to change speeds also, in his third season and going forward, Sexton should be even more dynamic in transition.
Hopefully, Sexton shows more positive signs as a passer, as he did as year 2 progressed, which would make him ever more difficult to account for in the open floor.