Cavs: A bigger, stronger frame can't hurt Collin Sexton in on-ball defense
Collin Sexton has reportedly added muscle, which should help him on both ends of the floor for the Cleveland Cavaliers.
According to reports from recent media availability at Cleveland Cavaliers team workouts, of which you can view further details here and also here, promising youngster Collin Sexton has added muscle/good weight to his frame.
That's been over what's essentially turned out to be an extended offseason for the Cavaliers, who were not a squad invited to the NBA's restart in Orlando following a then-novel coronavirus induced hiatus.
It appears as though Sexton, who is listed at 190 pounds for now, has been among those that's taken full advantage of that, and after coming into his second season stronger, this was taking that a step further, too.
One of the reports from media availability, again of which you can view more so at the above links, that jumped out was this one below, via Fox Sports Ohio Cavs sideline reporter Angel Gray involving Sexton saying he gained "10-15 lbs" of muscle.
The Cavs backed that up on Thursday, too.
Clearly, that should help Sexton, who was Cleveland's 2019-20 leading scorer at 20.8 points per contest, keep improving as a finisher for the Wine and Gold. And hopefully it should aid him in making strides with his off-ball defense/being able to get through off-ball screens better, in particular.
One area that this should pay off for Sexton is one that shouldn't be glossed over, either, though.
A bigger, stronger frame can't hurt Sexton's on-ball defense for the Cleveland Cavaliers.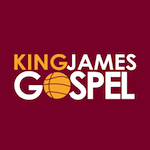 Want your voice heard? Join the King James Gospel team!
Write for us!
From my perspective, Collin Sexton showed improvement on-ball on defensively in year 2. No, his defensive rating of 117.0 in 2019-20 was not great, but it's not as if he was loaded with quality help around him on a considerable amount of occasions.
Sexton was mostly defending 2's on-ball, factoring in Darius Garland, which at 6-foot-1, should be taken into account, too. Albeit Collin does have a 6-foot-6 wingspan, and that's a plus for his defensive outlook on-ball.
In his second season, Sexton did make strides on-ball on the perimeter, especially as the year progressed, in regards to detering drives and pull-ups. Now I'm not saying he didn't have rough outings, but in comparison to year 1, he was better in that regard and Sexton displayed improved anticipation to prevent opposing guards from getting into the lane, which was encouraging.
Sexton had 65 steals through 65 games active in 2019-20 as well, as compared to 44 through a full 82 in year 1, and him rejecting some hand-offs and stunting into help on drivers aided the Cavs in that realm, which also showed growth.
Swinging back, though, a bigger, stronger frame shouldn't hurt Sexton in defense of opposing 2's, for example, of which he'll seemingly be matched up against more than 1's again in year 3.
Sexton should be able to wall up more, one would imagine, to fair better against drivers, most notably, versus bigger matchups on-ball.
Additionally, with this development, it should only aid in prevention of opposing guards from generating space for pull-ups by way of potentially subtle brush-offs to get more room, which can be tough for referees to see at times.
Collin will be tougher to move in that regard, I would think, with his changed physique.
Lastly, while he admittedly does need to show more consistent improvement game-to-game in defense on-ball in pick-and-roll situations, Sexton having a bigger, stronger frame can't hurt him in being able to potentially navigate around those more effectively/ice them when that's logical.
Of course, Sexton's team defensive feel to me as a rotator and being able to get through off-ball screens more regularly to contest competently is the most crucial area where he needs to improve. And the physical element obviously is not all defense is about, to piggyback off that.
But this stronger frame can't hurt him in terms of the on-ball element, and again, I would think in relation to getting through physical off-ball screens, especially. Moreover, this Sexton development should only aid those on the floor with him, such as Garland, Kevin Love, and Kevin Porter Jr., for example, you would think.
Props to Collin for putting in that work over the break, of which, combined with his speed/quickness, should hopefully pay dividends for his defensive progression.