Cavs: 2 realistic expectations for Kevin Love-Andre Drummond pairing
We didn't see the Cleveland Cavaliers Kevin Love-Andre Drummond duo much.
When the Cleveland Cavaliers traded for center Andre Drummond in a deal with the Detroit Pistons, the thought was to pair him with power forward Kevin Love to form a lethal frontcourt tandem that would get the Cleveland Cavaliers back to relevancy.
Drummond, who spent his first near-eight seasons with the Detroit Pistons, is one of the better centers in the league. During his time in Detroit, the 6-foot-10 center led the league in rebounding three times and took the Pistons to the playoffs twice.
He's steadily improved as a low-post presence, and this now-past season, mostly with Detroit, he had a career-best 17.7 points per outing, and realistically, led the NBA in rebounding for the fourth time, with 15.2 boards per contest, per NBA.com.
Overall, in his time with the Pistons, Drummond averaged 14.4 points and 13.9 rebounds per game, and again, has cemented himself as one of the NBA's better centers. The Cavaliers hope Drummond, who is reportedly highly likely to pick up his $28.8 million player option for next season, provides plenty of production during this next season, too.
He's only appeared in eight games thus far with Cleveland, due to seemingly a prior calf strain and then the novel coronavirus-induced hiatus/ultimately the end of 2019-20 being the case for the Cavs.
One thing that is going to be crucial this upcoming season in relation to Drummond, assuming he's back, though, is the pairing of him and Kevin Love. If healthy, the two can potentially be the league's best frontcourt, if not one statistically.
Albeit can the two in long stretches together translate to winning for the Cavaliers?
We'll hit on two realistic expectations for the Cavs Love-Drummond duo.
First, we'll examine the offensive end.
Realistic expectation #1: A dangerous inside-out game for the Cavs
On the offensive side of the floor, the Drummond and Love frontcourt tandem can present a dangerous inside-out game that can give teams trouble night in and night out. Love's ability to stretch the floor, along with his high level passing ability, can prove to be a dangerous weapon while Drummond operates down low.
Love, who averaged 17.6 points per game and hit 37.4 percent of a career-high 7.0 three-point attempts per outing in 2019-20, can, along with Collin Sexton, Darius Garland and others, can help provide ample floor spacing. Love, in particular here, is one of the better shooting bigs in the league, and for Drummond, that should allow him to have more space to fill it up inside.
An effective inside-out game, of which we didn't see a ton of yet, should lead to a more diverse offense, and help out Sexton and Garland, among others as Drummond gets more time on the floor with the group.
Now, the defensive end of the floor would seem to be a different story.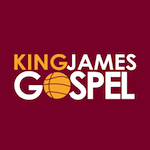 Want your voice heard? Join the King James Gospel team!
Write for us!
Realistic expectation #2: Defensive struggles for the Cavs
Drummond is an active defender on the interior as a rotator, can hold his own in plenty of post matchups, and leading into the hiatus, had the second-most steals in the league, even as a big.
He provides some solid resistance at the rim, too, and had 1.6 blocks per game in 2019-20, and a 7-foot-6 wingspan is key in that regard. So in terms of on the interior, Drummond could aid Love and others by providing some rim protection, which is not something Love does at all.
Unfortunately, with how the league is now, having Love and Drummond, though the two are elite rebounders, in there for long stretches together would be having two defenders not at all capable of switching out if needed.
Neither are particularly effective when it comes to closeouts to shooters when that's necessary, either. And in today's perimeter-oriented league, defensive struggles in the overall sense with Love and Drummond on the floor together could often be the result for the Cleveland Cavaliers.
But with the two potentially being so formidable as an inside-out duo and being an elite rebounding pairing, perhaps the Cavs can make it work well in the grand scheme with progression of the young pieces around Love-Drummond.