Kevin Love's primary role is being Cavs' best off-the-catch shooter still
In the upcoming season, it is still evident that Kevin Love is the Cleveland Cavaliers' best off-the-catch shooter.
The 2019-20 campaign for Kevin Love with the Cleveland Cavaliers, who are not a team participating in the Orlando NBA restart, was not the smoothest one.
Love early on let his frustration out visibly in-game/on the bench in two awful displays at the Toronto Raptors and against the Oklahoma City Thunder, and it seemed as though he'd be moved by the 2020 trade deadline.
Love did apologize for his actions, though, was much more engaged, and after J.B. Bickerstaff took over the head coaching reigns for John Beilein post-All-Star break, Love seemed re-energized. Love again had some rough moments this now-past season for Cleveland, but he was still very solid and had 17.6 points, 9.8 rebounds and 3.2 assists per outing.
Love hit 37.4 percent of his career-high 7.0 three-point attempts per game, and still had a robust 59.9 percent true shooting rate. That was second on Cleveland among regular rotation players, with Larry Nance Jr. leading in that realm at a true shooting clip of 60.8 percent.
Love was highly productive in the mid-post in 2019-20 also, often after quick jabs allowing him to get to his spots for good looks and including ones with soft touch off the glass. What is apparent looking at 2020-21/perhaps onward, though, is that Love probably will have a decrease in low-post volume, which is plenty fine, given that Love has had back issues.
Cleveland could feasibly draft a highly capable low-post big in USC's Onyeka Okongwu, and Andre Drummond has emphasized how he fully intends to pick up his player option for next season. Whether or not Drummond is extended, of which is a possibility he and the Cavs are currently exploring, per a report from Forbes' Evan Dammarell, albeit it's unsure whether or not that will occur, it seems obvious that Love's more of a floor spacer now.
That's again plenty fine, though, and young pieces such as Cleveland's 2019-20 leading scorer in Collin Sexton, feasibly Darius Garland, Kevin Porter Jr. and others should be aided by Love's presence/range as a shooter.
To add to that, it's clear Love's primary role now is being the Cleveland Cavaliers' best off-the-catch shooter still.
Love is not the All-Star-level player that can can create his own offense on-ball nearly as much as he could on the Minnesota Timberwolves, thanks in large part because he again shouldn't be relied on as much on the low-post.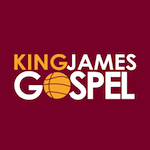 Want your voice heard? Join the King James Gospel team!
Write for us!
He is more than capable of getting his own via jabs in the mid-post, sure, and could take advantage of some cross-matching on occasion in the low-post, but Love's primary role now for the Cavs is being their best off-the-catch still.
Love led Cleveland in three-pointers made in 2019-20, and he placed in the 82nd percentile on spot-ups, per Synergy Sports. He also was good in off screen situations, placing in the 68th percentile, per Synergy.
Love's shooting presence should again help pieces such as Garland, who though he struggled overall in the scoring sense last season, was still effective in catch-and-shoot instances and should be second-guessing less in 2020-21, along with Sexton, as Love is Cleveland's top catch-and-shoot threat.
To be clear, Sexton has worked himself into being a highly efficient catch-and-shoot player, and he I see as Cleveland's first offensive option next season, thanks to all-around scoring, but he does not nearly have the catch-and-shoot capability of Love. That's in the off-movement realm, too, though we did see glimpses of that from Sexton last season.
Cedi Osman did do a pretty nice job on catch-and-shoots last season and hit 38.3 percent of his three-point attempts (although he is pretty limited as a starting 3 otherwise), but doesn't have nearly the presence off-ball as Love does.
From there, Kevin Porter Jr., who should have an expanded on-ball role next season and had 10.0 points in 23.2 minutes per outing and was efficient on spot-ups, is not the pure shooter of Love, either, though, and likely is more of an interior scorer currently.
Lastly, among players feasibly in the conversation, Dylan Windler could be a heck of a pure shooter for the Cavs, and is a polished pull-up and off-movement shooter, too. Windler hit 40.6 percent of his 534 three-point attempts in a four-year collegiate career at Belmont, and he's a piece I could see fitting in seamlessly with a variety of Cleveland Cavaliers players.
Next season, hopefully Windler can be mostly healthy, though, as he missed all of 2019-20 due to complications regarding a stress reaction in his left leg, but on the plus side, he is reportedly progressing well. Windler has big-time range and could help the Cavs I believe as a key bench piece at least, but he'll take some time to adjust to the NBA game.
Overall, heading into 2020-21, it's clear that while other pieces such as Sexton, Garland and Porter will be key on-ball and Drummond is Cleveland's post-up threat, Love's primary role is being the Cavs' best off-the-catch shooter still.
Love, similarly to Larry Nance Jr., is still a highly capable big secondary playmaker and will help there, too, but the key role for Love, feasibly in a second option role, is being Cleveland's best off-the-catch shooter still.
Love is not a key pull-up threat and is more so going to take those after escape dribbles or one-dribble rhythm dribbles, but again, it's evident that he's Cleveland's most dangerous shooter off-the-catch heading into 2020-21 and that's how he'll impact games the most.
That's not a huge news flash, no, but it shows how Love should help other pieces, especially the youngsters.