The Ringer has Cavs selecting Isaac Okoro in latest mock draft
The Cleveland Cavaliers would be getting a thumbs up from me if they went with Isaac Okoro in the 2020 NBA Draft.
At this juncture, the Cleveland Cavaliers are currently slated to pick fifth overall in the 2020 NBA Draft, which is tentatively set for now mid-to-late November after a pushback, per a report from ESPN's Adrian Wojnarowski.
So who could the Cavaliers be looking at with that selection, of which I firmly believe they'll end up making, then?
It would seem that wings such as Auburn's Isaac Okoro, Florida State's Devin Vassell and Deni Avdija of the I-BSL's Maccabi FOX Tel Aviv would be logical, as would USC big Onyeka Okongwu, from my viewpoint. Furthermore, I'd expect Okongwu to mesh very well with Larry Nance Jr. and Kevin Love, both as frontcourt tandem partners.
Perhaps Cleveland could consider guards such as Iowa State's Tyrese Haliburton, who could be a seamless fit with Collin Sexton, according to KJG's Amadou Sow, or Killian Hayes of the BBL's Ratiopharm Ulm as well.
These suggested options I could end up being more than fine with, frankly, but I'd prefer the Cavs pass on Dayton's Obi Toppin, who they've been rumored to be really high on, and Avdija it seems (who I'd on-board with, though). In any case, a player that I could also definitely foresee helping them further progress on the path to winning is the aforementioned Okoro.
In that realm, in their latest mock draft, The Ringer had the Cleveland Cavaliers selecting Okoro at #5.
In his latest mock draft, Kevin O'Connor of The Ringer had the Cavaliers picking Okoro at fifth overall. And before that in something that jumped out, he had Avdija going #2 to the Golden State Warriors, of whom could go in any number of directions, as O'Connor demonstrated.
Here was what O'Connor said in regards to his Okoro selection for the Cavs, though.
"The Cavaliers need someone who can defend at a high level, especially with such a small backcourt. Okoro is arguably the best defender in this class and a competitor who brings versatility and a competitive mindset. Okoro isn't a safe pick, though; his jumper doesn't fall with any consistency."
Okoro would assuredly be a defensive upgrade against starting-caliber 3's over Cedi Osman, who has struggled mightily in that area over the past two seasons, and that'd be notable in itself, in my opinion. Okoro, as O'Connor also alluded to, "brings versatility," and in today's league on the defensive end, if the communication around it is there, that switchability can't be discounted.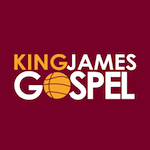 Want your voice heard? Join the King James Gospel team!
Write for us!
Nor should Okoro's team defensive feel/timing in getting into passing lanes. For a 19-year-old, the Auburn product is an especially active rotator, and him having 0.9 steals and 0.9 blocks per game was an encouraging sign, and for the Cavs, he could be an impact defender even early on.
Additionally, while Okoro only hit 28.6 percent of his three-point attempts in his lone collegiate season, and his J needs work, with how the Cleveland Cavaliers player development staff has greatly helped players such as Collin Sexton, Osman and Nance as shooters, I believe Okoro could benefit there, too.
Okoro is an explosive finisher/athlete that is a very instinctive cutter as well, and playing off of players such as Darius Garland, Sexton, Kevin Love and Kevin Porter Jr., I'd imagine he could get his share of high percentage looks in that way.
Plus, Okoro, although the shot needs to develop, is a more than capable driving threat which played into him averaging 12.9 points per game and shooting 60.7 percent from two-point range. And he had a healthy 4.8 free throw attempts per contest in 2019-20.
Yes, you'd like to see him more than 67.2 percent from there, but with more experience around a pro staff for development, that could very well come around.
Okoro could aid Cleveland in terms of a secondary playmaking perspective, too, and that could help the team offense/perimeter pieces via occasional work in pick-and-roll and/or generation of productive ball-swings.
Lastly, as O'Connor touched on above, for the Cleveland Cavaliers by way of the 2020 NBA Draft, Okoro would bring a "competitive mindset." Along those lines, Okoro is said to be a "gym rat," similarly to that of Sexton, per a report from Cleveland.com's Chris Fedor.
Okoro, a native of Atlanta/surrounding areas like Sexton, is reportedly close with the Young Bull, too, and Okoro could fit right into the hard-working culture the Cavaliers are trying to build.
Now, Okongwu, Vassell and Avdija are reportedly especially hard workers as well, but Okoro being close with Sexton is a key positive to me also, and that's anything but a knock against him.
Looking onward in regards to the Cavs, as O'Connor's latest mock also highlights, don't be shocked if the Wine and Gold select Okoro in the 2020 NBA Draft.
I'd be more than fine if that selection were to play out, too, although the key again to me is the Cavs ultimately not going with Toppin.