Cavs: Backcourt tandem run in workouts with Darius Garland and Collin Sexton should help Kevin Porter Jr.
The Cleveland Cavaliers are set to begin in-market bubble workouts on Monday, which should aid Kevin Porter Jr.
It was unfortunate for the Cleveland Cavaliers that they were not invited to Orlando for the NBA's season restart, but it is meaningful that they're set to begin in-market bubble workouts next week.
The Wine and Gold did seem to be building some momentum in what was originally more of a closing stretch of the 2019-20 campaign. But then the novel coronavirus-induced hiatus came about, and ultimately the end of the season for Cleveland.
The Cavs were a more respectable 5-6 post-All-Star break after J.B. Bickerstaff took over the head coaching reigns, though. In that span, the squad was sixth in the NBA in assist rate and 10th in effective field goal shooting, and they seemed to be getting going.
Nonetheless, the Cavaliers haven't played in game action since March 10, in what was a close loss to the Chicago Bulls. And furthermore, next season will not begin earlier than Christmas Day, per a report from Shams Charania of The Athletic and Stadium.
ESPN's Adrian Wojnarowski reported this on Friday as well.
So it'll be on the Cavs to further player development leading into next season, of young pieces, especially, such as Darius Garland, Collin Sexton and Kevin Porter Jr., for instance. Swinging back in that realm to Cleveland's upcoming in-market bubble workouts, which are voluntary but I'd think could really help youngsters anyway, it'd pay dividends for Porter to get burn alongside Garland and Sexton.
Backcourt tandem burn for Porter alongside Garland/Sexton in the Cleveland Cavaliers in-market bubble workouts should improve Porter's chemistry with those two.
Next season, I'd expect Porter to be playing more so at the 2 than the 3 with Dylan Windler reportedly progressing well from injury and due to participate in these in-market bubble workouts, and actually some at the 1 with Porter's passing feel (sans Darius Garland).
In these upcoming workouts, I'd think that some backcourt tandem burn alongside Garland and Sexton shoul improve Porter's chemistry with them. In this sense, it's with one of either Sexton or Garland in the hour 5-on-5 sessions allowed in the second team workouts portion of these upcoming workouts/team minicamp from Sep. 14-Oct. 6, with KPJ formally at the 2, for context.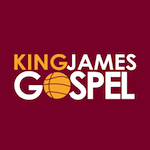 Want your voice heard? Join the King James Gospel team!
Write for us!
Doing so should help Porter play off those two, in particular, and improve his cutting in playing off them, and Porter could be able to improve his feel for hitting both of those after drive-and-kicks to them as spot-up threats, conversely. We saw Porter's passing feel get better as his rookie year progressed, too, and he had a healthy assist rate of 17.1 percent in his last 12 games active as well, and hopefully that carries into year 2 for him.
Overall, when looking at next season/feasibly the near future, Porter being able to mesh well with Garland and Sexton as a tandem, seemingly in stretches formally at the 2, will be crucial for Cleveland's offense.
And doing so with both as a backcourt tandem with Windler realistically at the 3 will aid Porter as an off-ball player in these workouts/further develop on-floor chemistry with Sexton and Garland. Both could seemingly be staggered throughout many of Porter's minutes on the floor in the near future with them, too, one would think.
With that being the case, while I understand it's not game reps and an hour of 5-on-5 work in the team workouts portion isn't a ton, Kevin Porter Jr. continuing to improve his on-floor chemistry with Sexton and Garland, in relation to the off-ball element and in two-man games with both, is key.
So while I definitely get further developing his chemistry with bigs, such as Larry Nance Jr., shouldn't be discounted, KPJ getting burn in these upcoming workouts with notable on-ball guard threats is especially crucial for the Wine and Gold.
Looking at what's ahead, I'd imagine that these upcoming in-market bubble workouts should help out KPJ/his development. He flashed a ton of potential and gained valuable experience, which eventually led to him averaging 10.0 points, 3.2 rebounds, 2.2 assists and 0.9 steals in 23.2 minutes per game in 2019-20.
Moreover, getting backcourt tandem run with Sexton and Garland, in terms of them on opposite sides in the Cleveland Cavaliers team workout portion of these upcoming in-market bubble workouts, I'd think even more so, should be meaningful for KPJ.