Cavs: With pushback of next season, furthering player development of utmost importance
The beginning of next NBA season will reportedly be pushed back, and here, we'll stress how that affects the Cleveland Cavaliers.
It was reported on Wednesday that the 2020 NBA Draft, which was tentatively slated to commence on October 16 for the Cleveland Cavaliers/all teams, is to be moved to be a potential date of November 18. For further rationale for that, among other updates from ESPN's Adrian Wojnarowski, who reported that, you can view those here.
Moving on, there was another report on Thursday involving next NBA season on Thursday as well, which was coincided with Wednesday's information.
It's evident that the tentative early December start date that was reported before as a target for the beginning of next season won't be the case.
A report from Shams Charania of The Athletic and Stadium stressed how next season, the league notified the league's Board of Governors "that the 2020-21 season won't begin earlier than Christmas Day," which wasn't a shock to anybody.
So how does this season pushback affect the Cleveland Cavaliers?
With the season pushback, furthering player development is of utmost importance for the Wine and Gold. The Cavs have to play with the cards they've been dealt.
And while the Cavaliers were not a squad invited to the 2019-20 season restart in Orlando, it is a positive that a number of players have been engaged in player individual workouts, albeit socially-distanced due to novel coronavirus protocols. That's according to assistant coach Lindsay Gottlieb on a recent appearance of Pedone My Take, a podcast featuring Nick Pedone of BIGPLAY.com.
So in that realm, it's paramount that the coaching staff, operating inside the lines from a COVID-19 standpoint, ensures that the players, especially the young pieces, keep on an upward trajectory in their development leading into next season. That's of which is again pushed back, and hopefully, pieces such as Darius Garland, Collin Sexton, Kevin Porter Jr., Cedi Osman and others are moving onward in their progression.
Garland, as Cavs fans know, had his share of struggles as a rookie, but him set to come into next season fully healthy, as he is now, should aid him to further progress and hopefully allow him to get stronger and more explosive.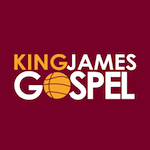 Want your voice heard? Join the King James Gospel team!
Write for us!
Doing so I'd think should help him as a scorer, especially in pick-and-roll situations, where he admittedly does need to show more next season. DG did show playmaking strides as last season wore on, though, and him having 5.1 assists per game in his last 26 appearances was good to see.
In addition, hopefully Sexton, who led the Cleveland Cavaliers in scoring with 20.8 points per game, can be aided in other areas leading into next season, which could make him a more all-around contributor, ideally.
Let's hope that Porter, for instance, who showed plenty of flashes of potential, can continue to make strides leading into next season, too, of which I firmly believe we could see him as a primary playmaker at times sans Garland on the floor as well. That's given KPJ showing promising passing feel in 2019-20, and having a 17.1 percent assist rate in his last 12 games active.
Also in the ream of player development, although it's hardly game experience against other squads, the Cavaliers having an in-market bubble minicamp/individual then eventually team workouts from Sept. 14-Oct. 6 should be productive.
Moreover, as KJG's Grant Puskar highlighted, it is encouraging that Dylan Windler, who did not play at all with the Cavs in 2019-20 due to complications involving a stress reaction in his left leg, reportedly has the "green light" to participate in that in-market bubble minicamp.
That was a positive sign, and hopefully Windler can keep progressing and is absolutely ready to roll at the outset of next season.
It should be meaningful for a player such as Jordan Bell, whose deal is non-guaranteed after the formal end of this season, to help prove his case to make the Cavs roster next season, too, in these workouts to come.
Lastly, factoring in the 2020 NBA Draft, of which Cleveland could hopefully look to draft to a player at #5 such as Auburn's Isaac Okoro, Deni Avdija of the I-BSL's Maccabi FOX Tel Aviv, USC's Onyeka Okongwu or perhaps Florida State's Devin Vassell, it would appear that the Cavs should be able to get a high quality defensive piece. Vassell got a glowing endorsement from FSU head coach Leonard Hamilton, too, as The Athletic's Kelsey Russo (subscription required) detailed in a report, for context.
Ideally, I'd hope the Cavs don't eventually actually take Dayton's Obi Toppin, whose been a rumored target for them, due to defensive concerns. But anyway, with the pushback of next season, I'd also hope that the Cavs' pick, in believing they will ultimately make that pick, can have some real time to help get acclimated to the team as well.
So looking onward, though it's objectively tough for the Cavaliers from a youth perspective, in particular, leading up to next season, it's clear that further player development is of utmost importance.
The Cavs will have to keep their group engaged. On the plus side, it's nice that Kevin Love will reportedly be in attendance for their in-market bubble workouts from a team chemistry/leadership element, especially.
Cavaliers basketball game action really can't come soon enough, though, but until the outset of next season, the squad has to keep at it how ever way they can.