Dylan Windler having 'green light' for Cavs in-market bubble workouts is encouraging
As the Cleveland Cavaliers get set to host their own bubble for team voluntary workouts, Dylan Windler will reportedly be getting run, too.
When the Cleveland Cavaliers found out they were being left out of the NBA restart in Orlando, it did not sit well with the team. As a young and rebuilding team, when the Cavs traded for Andre Drummond, there was a new feeling of optimism and the team seemingly felt like they had new life to use as momentum for the rest of the season, before it got shut down.
Cleveland was showing positive signs as a group leading into the novel coronavirus-induced hiatus, and after J.B. Bickerstaff took over the head coaching reigns, the Cavs were a more respectable 5-6.
Many young Cavs players were able to improve their game and get better last season overall as well. Dylan Windler, however, was not able to. When the Cavs selected Windler, they believed they would be getting a decent sized guard/forward at 6-foot-6 that can shoot the ball at a very efficient mark from beyond the arc, and a guy who is capable of making things happen off-ball.
Windler ended up missing his entire (formal) rookie season as he was dealing with a stress reaction in his left leg. As much as not only Windler and the fans wanted him to be on the court, I applaud the Cavaliers organization for making sure they get Windler to a full 100 percent before bringing him back.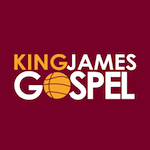 Want your voice heard? Join the King James Gospel team!
Write for us!
As for Windler, it's an encouraging sign for the Cleveland Cavaliers that he'll be participating in their in-market bubble workouts.
Per a recent report from Cleveland.com's Chris Fedor, Windler was given the "green light" to be a participant in the Cavaliers in-market bubble workouts that will run from September 14-October 6.
After not being able to regularly participate in team (not discussing individual) workouts and be a part of team 5-on-5's, it will be very interesting to see how Windler looks when the Cleveland Cavaliers bubble officialy gets under way. Team workouts will happen following individual work in the first part of the bubble workouts.
Now 5-on-5 work will only be for an hour each day in these in-market bubble workouts following individual work initially, but Dylan Windler getting some run with pieces such as Darius Garland, Collin Sexton and/or Kevin Porter Jr. and Kevin Love, who will be in attendance, per Fedor, should be meaningful for Windler.
Don't forget, Windler was a career 40.6 percent three-point shooter in college in a four-year career at Belmont, and he could end up being a sharpshooter for the Cavs, as KJG's Matthew Fagan highlighted. So where would Windler fit into the lineup?
One of the most intriguing lineups I would love to see Windler in would consist of Sexton, Porter, Windler, Larry Nance Jr. and Andre Drummond, who is seemingly extremely likely to pick up his $28.8 million player option. Having playmaking and shooting mixed with two efficient big men is something that the Cavs could have a lot of fun and success with.
Expect the Cleveland Cavaliers to mix and match Windler in these in-market bubble workouts to see where he fits in best and who he plays the best with, in the time frame alloted. Granted, per Fedor, Drummond won't be in attendance due to a family matter, but in Windler's case, him having that "green light" to go is again, encouraging for the Wine and Gold.
As a new Cavs season approaches, hope is in the air and fans hope they get a solid rotation player out of Windler.