2 goals for Tristan Thompson if he's back with the Cavs next season
I can't fault the Cleveland Cavaliers if they end up bringing back Tristan Thompson for next season.
For a while, considering the Cleveland Cavaliers traded for Andre Drummond at the 2020 deadline in a deal involving the Detroit Pistons, Tristan Thompson being back next season seemed to be a really small possibility.
I still believe can't say it with certainty, but the expiring Thompson signing elsewhere this offseason wouldn't be surprising.
That said, according to a report from Cleveland.com's Chris Fedor on Thursday (subscription required), the odds of Thompson being back "have increased – even if slightly."
Fedor would go on to mention how the Cavaliers do have Thompson's "Bird Rights," which could enable them to "pay a tick more than the mid-level," which could "satisfy" both, and while staying away from luxury tax territory.
The mid-level expection is reportedly thought to be in the $8-9 million range, or so. From there, Fedor would note a source said how there is "a chance" of him re-signing in the upcoming free agency period, and how another source mentioned how they see a TT return being a '50-50′ chance, and that there's "mutual interest" in a deal.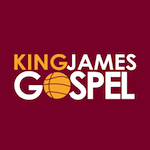 Want your voice heard? Join the King James Gospel team!
Write for us!
A 50-50 chance, hmm. Well with how Thompson did play last season, even while I'm personally very high on 2020 NBA Draft prospect Onyeka Okongwu, I could understand the Cavs' rationale if TT were eventually to be brought back. That's if Andre Drummond, who is reportedly highly likely to pick up his $28.8 million player option for next season, were to not sign a long-term extension, for context, though.
Now I'd be more than fine if Cleveland went with previously reported suggested free agent target Josh Jackson instead, who would appear to have an arrow pointing up, honestly. But if the Cavs went with TT, for instance, I can understand why.
Anyhow, with how TT had career-bests in points (12.1) and assists (2.1) per game in 2019-20, and had a near-career-high with 10.1 rebounds per outing, I again wouldn't blame Cleveland if he were to eventually be brought back after agreeing to re-sign. That's via one-year deal, though, and I'd rather Cleveland not go with a three-year, $30 million deal if Drummond isn't extended, a potential deal Forbes' Evan Dammarell suggested.
So if Thompson were to re-sign via one-year deal I would think, realistically by a "tick more" than the mid-level exception, as Fedor alluded to, what might be a few key expectations for him as Drummond's primary backup?
Here, we'll highlight two goals for Thompson if he's back with the Cleveland Cavaliers next season.
We'll get into those now.