Cavs: 3 takeaways from Kevin Love's recent media availability
Here's a few key takeaways from Cleveland Cavaliers big man Kevin Love's recent media availability on Tuesday.
At this point, the writing seems to be on the wall, well plastered on the wall actually, that the Cleveland Cavaliers are going to do all they can to trade Kevin Love by the February 6 deadline.
There was a report of Love shouting at Cavs general manager Koby Altman and the organization on Saturday after shootaround before Cleveland's game against the Oklahoma City Thunder, according to The Athletic's Joe Vardon and Shams Charania, also of Stadium (subscription required), and Love lost it on the bench on New Year's Eve at the Toronto Raptors.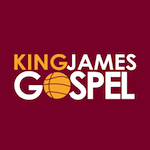 Want your voice heard? Join the King James Gospel team!
Write for us!
Additionally, ESPN's Brian Windhorst on his podcast called "The Hoop Collective," emphasized how Love clearly wants out of Cleveland, as was transcribed by Sports Illustrated's Sam Amico.
"He absolutely, totally wants to get out of there," Windhorst said. "It has driven him various levels of crazy to be there this season."
Factoring in recent reports/moments in games, and this sort of thing in the Thunder game, where Love threw the ball ridiculously hard at Cedi Osman after not getting a feed from Collin Sexton when/where he wanted it, because Sexton was supposed to wind the clock down, it seems that a Love trade is inevitable.
Now I understand that Love reportedly wanted the ball to take advantage of a mismatch with Chris Paul on him, but that was not the Cavs' plan there, as head coach John Beilein, who took blame for that instance, wanted Sexton to take time off the clock.
Nonetheless, Love's on-floor behavior/attitude have to be better, at least as long as he's with the Cavaliers still, and he understands that.
The first takeaway from Love's recent media availability on Tuesday, which you can view here (per the Cavs) was along those lines.
Takeaway #1: Love knows his recent on-court/on-bench actions can't happen
Clearly, Love's issue at the Raptors on the bench and the hurling of the ball at Osman was unacceptable, and he understands that those on-court/on-bench actions can't happen.
Love is a five-time All-Star, NBA champion, and a player that's still putting up solid numbers of 16.4 points, 10.3 rebounds and 2.9 assists per game, as noted by NBA.com.
Now, is he an All-Star level big at this juncture?
Probably not, but as long as he is a member of the Wine and Gold, and to help his own cause to be traded to a contender feasibly by the deadline, Love has to be more mature and at least give the Cavs his all and be a good teammate when he is here.
As he said in media availability (about at the 0:21 mark), he needs to not act like a "13-year-old."
It's okay for Love to be frustrated, as the Cavs are just 10-26 and are losers of four straight games.
Cleveland's had issues getting Love the ball in favorable situations, but it's not as if the likes of Darius Garland, Cedi Osman, and others are trying to play selfishly. Collin Sexton is still going to struggle with passing, but that's not his strength, anyhow, and he is at least leading Cleveland in scoring this season with 18.5 points per game.
The fact of the matter is, as long as Love is playing for the Cavaliers and in there for Beilein and company, he has to play hard and at minimum have the right attitude for his teammates/the coaching staff. He knows that, and it was good that he acknowledged that given recent issues.