2020 NBA Draft prospect Devin Vassell would project as quality wing contributor early for Cavs
Devin Vassell should be a prospect that the Cleveland Cavaliers are considering selecting in the upcoming draft.
The Florida State Seminoles' Devin Vassell is a player that looks to be one of the top wing prospects in the 2020 NBA Draft. Vassell is not going to create the buzz of say LaMelo Ball of the NBL's Illawarra Hawks, nor is Vassell the athlete of the Auburn Tigers' Isaac Okoro, for instance, but he could definitely help the Cleveland Cavaliers early on.
Vassell didn't have eye-popping numbers at Florida State, no. In his freshman campaign, in which he played 10.7 minutes per game, Vassell had 4.5 points and 1.5 rebounds per outing.
His second season for the Seminoles was when Vassell took off, though, as he had 12.7 points, 5.1 rebounds, 1.4 steals and 1.0 blocks per game. FSU head coach Leonard Hamilton did regularly play 11 players, which was likely the reason Vassell only appeared in 28.8 minutes per outing, but Vassell had quite the two-way impact, as KJG's Billy Beebe demonstrated.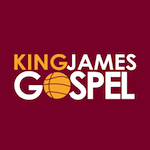 Want your voice heard? Join the King James Gospel team!
Write for us!
Granted, Florida State's Patrick Williams, who just turned 19 on Thursday, is a prospect that I'm a fan of for the Cavs, too, as a 3/4, and Okoro is a player that I'm very high on, in large part due to his driving prowess and defensive versatility.
Nonetheless, especially at the fifth or sixth spot, of which the Cavs have a combined 47.8 percent of having, per Tankahon, Vassell would be a selection I'd be satisfied with.
Here, I'll show how Vassell would project as a quality wing contributor early on for the Cleveland Cavaliers if they drafted him.
Piggybacking off of what Beebe, who highlighted Vassell's three best attributes, just a bit, I'd like to stress two ways how Vassell would project as a quality contributor on both ends for the Cavs. That'd be feasibly even early on, of which the first way we'll touch on the offensive end.