Cavs 2020 NBA Draft: 3 best attributes for prospect Devin Vassell
Here, we'll take a look at how 2020 NBA Draft prospect Devin Vassell could help the Cleveland Cavaliers.
Most would think that the best player on the #4 ranked team in college basketball is a flashy, playmaking, fast, high scoring star. Florida State played it different, finishing the season at #4 in the nation, led by sophomore Devin Vassell, who would be an intriguing player for the Cleveland Cavaliers.
Vassell led the Seminoles in points with 12.7 points per game and rebounds with 5.7.
While that may not be leading to ton of the national spotlight necessarily, Vassell was a really highly productive player. He was playing on a Florida State squad that played 11 players in meaningful minutes, too.
For years, Seminoles head coach Leonard Hamilton has preferred to utilize a bunch of contributors in that sort of way. Vassell was the best of those players, though. As such, in being a leader for a nationally-ranked team, the 2020 NBA Draft is calling the wing's name.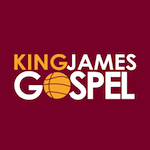 Want your voice heard? Join the King James Gospel team!
Write for us!
Without one-and-done flash, Vassell's game may require a deeper look.
Adding to what we know, we'll examine Vassell's three best attributes that may serve the Cleveland Cavaliers well if they selected him.
The first has to do with Vassell's perimeter defensive expertise.
#1: Vassell would be a high-level defender against guards and wings for the Cleveland Cavaliers
At 6-foot-6 with a 6-foot-9.5 wingspan, per The Stepien's Cameron Purn, Vassell is built like the league's best defenders. The Cavaliers would gladly take advantage of Vassell's ability to switch on other team's 1-3. Vassell is an on-ball and off-ball defender with a high IQ for all kinds of defensive movement.
Back in February, Vassell's talent was on full display as he spent his night in Cameron Indoor Stadium. Duke's drive-and-kick offense tested Vassell all night and yet no Blue Devil saw more than 13 points.
Vassell would be a strong part of improving Cleveland's defense, both on-ball on the perimeter, and in making plays in passing lanes.
Vassell had 1.4 steals per game, and thanks in large part to his wingspan and feel, also had 1.0 blocks per outing.
The second-best attribute for this 2020 NBA Draft prospect from the Cavaliers' perspective would be how Vassell would come into play offensively.
#2. Vassell would mesh seamlessly with the Cleveland Cavaliers offense
At this point the Cavaliers are all full-up on ball-handling scorer's. Collin Sexton, Darius Garland, Cedi Osman, Kevin Love, Kevin Porter Jr. and Andre Drummond, who fully intends to pick up his $28.8 million player option for next season, all enjoy having the ball to create and find points.
Vassell will be a refreshing change in the offense. A lengthy wing that hustles to find his spot and ready his shot is a fit for any team.
Cleveland can change things up from ball-handling point guards by taking a tall, off-ball, lengthy wing that also shot 41.7 percent from three-point range in two seasons at Florida State.
The third-best attribute for Vassell from the Cavs' perspective relates to both ends.
#3. Vassell would project as a two-way playmaker for the Cleveland Cavaliers
Vassell's playmaking ability applies to both ends of the floor. Defensively, no play is ever dead. Vassell will hustle to chase down a block on cutters and recover, close out to shooters with good feel and timing, and is capable of switching 1-3 at a high level with sound technique.
On the scoring end, Vassell's energy and length is used to push the pace, slash inside and grab second chance rebounds. Cleveland currently lacks players that cause impact on both ends of the floor with big plays, outside of at times KPJ and Larry Nance Jr., to an extent.
Vassell can change a lot for Cleveland on both ends of floor, possibly leading to more wins.
Vassell has many similarities to Auburn forward Isaac Okoro. Like Okoro, Vassell's fit with Cleveland may depend on their 2020 NBA Draft position. Vassell sits at 6-7 on many big boards. This means a match with Cleveland would require a possible reach/lottery drop.
That said, in a draft with limited star potential, similarly to Okoro, Vassell could establish himself as a quality two-way contributor for the Cavs, at least from a rotational standpoint.
At five or six especially, there should be no complaints if Vassell is selected by Cleveland.