Cavs: Continued catch-and-shoot 3 respectability would help Dante Exum's case
Looking at next season, it's tough to say how much we'll see Dante Exum on the floor for the Cleveland Cavaliers.
In his stint with the Cleveland Cavaliers thus far, Dante Exum has done a pretty nice job defensively on the perimeter, and has been a willing and active rotator. On the offensive end, Exum had right near his career average (5.7 points per game), most of which came with the Utah Jazz, at 5.6 points per outing.
For Exum being generally a lower usage player, that's about what you'd have expected, and next season, feasibly in minutes alongside Kevin Porter Jr., Collin Sexton and perhaps Kevin Love to some extent, I don't foresee Exum being a key on-ball threat, either. Cavs fans wouldn't expect that, anyhow.
Exum again did commendable work on the defensive end in deterring drivers, and I thought navigated through off-ball screens well to contest shooters.
While I could eventually see Exum perhaps being a piece dealt as part of a potential package near the 2021 trade deadline with him set to be expiring, maybe he could stick around. That'd be if Exum is a player the Cavs can rely on for quality defensive minutes game-in and game-out, though.
Given how Exum has been oft-injured in his career, and with shoulder and knee ailments most notably, I can't say definitively if he'll be able to fit that mold. Also, with pieces such as Darius Garland, Sexton, Porter and feasibly Matthew Dellavedova, who I'd imagine could be back via team-friendly deal, I don't see Exum having much playmaking workload.
Albeit that probably wouldn't help be an added selling point for regular rotation minutes. Plus, having Dylan Windler realistically as a rotational 2/3 option next season, who is reportedly progressing well in his rehab from complications involving a stress reaction in his left leg, wouldn't likely aid Exum, who occasionally played the 3 in 2019-20, in terms of minutes-share.
For Exum, though, what would help his case would be continued catch-and-shoot respectability for the Cleveland Cavaliers.
Exum does not qualify as a floor spacing presence, as in 239 career games, mostly with Utah, who traded him to Cleveland in late December, he has a career three-point shooting clip of 30.8 percent. For a natural guard in today's league, that's not great.
Exum is a good cutter and finishes pretty well, which is a plus, and he'll have some straight-line drives here and there, but a selling point for Exum to solidify him being a regular contributor next season would be continued respectability from deep via catch-and-shoots.
Exum shot 35.1 percent from three-point land overall in his stint with Cleveland in 2019-20 and hit 37.5 percent of his catch-and-shoot three-point attempts, per NBA.com's shot tracking data.
Continuing those sort of hit rates would again help his case for seeing 15 or 16 minutes per game, which would be a bit under his Cleveland average of 16.8.
Again, though, it's tough for me to say if that will continue, because Exum again has missed plenty of action due to injury in his career.
That included the entire 2015-16 season due to a torn ACL, he only played 14 games in 2017-18 and Exum missed what would be the last eight games of 2019-20 for Cleveland. That was due to an ankle sprain leading into the novel coronavirus-induced hiatus, and Exum reportedly would've missed many more games than that it seemed.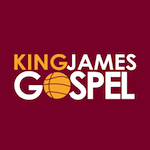 Want your voice heard? Join the King James Gospel team!
Write for us!
In terms of the shooting perspective, too, I have my doubts. Looking at 2018-19 with Utah, Exum hit only 29.8 percent of his catch-and-shoot triples, he hit 26.7 percent in that brief 2017-18 stint and 32.6 percent in 2016-17.
Could Exum continue to be much more respectable and prove me wrong in that regard in 2020-21 and be healthy game-in and game-out? Sure, but it's again very difficult to say for me if that will be the case, and factoring in Windler to an extent, and if Cleveland drafts a wing, the 3 man minutes for Exum would be really tough to come by.
Maybe Exum will be a rotational fixture and can stay healthy, but for now, it's difficult to say. If Exum can continue his catch-and-shoot hit rate or near that from last season, though, and be mostly healthy, it would help his case.
KJG's Amadou Sow seemed to hit on that some about Exum in terms of two key goals for him for 2020-21 before, but this is more so emphasizing the deep ball importance for Exum, from my perspective.
We'll see in regards to Dante Exum's case for minutes, but especially if Delly is back, I don't have much conviction about Exum being a near-every game player.