Dante Exum's best shot at sticking with Cavs is tied to his defense
Dante Exum's best shot at sticking around with the Cleveland Cavaliers relates to his defense.
Looking at next season for the Cleveland Cavaliers, it's tough to tell at this point what the outlook will be for Dante Exum.
He was decent when he was active for the Wine and Gold after being traded here along with then-two future second-round picks from the Utah Jazz in exchange for Jordan Clarkson in late December. That said, I'm not sure if he can be a piece that will stick around.
Exum is set to be an expiring player next season, and could feasibly be moved by Cleveland perhaps near the 2021 trade deadline as part of a package with other pieces.
Factoring in pieces such as Collin Sexton, Darius Garland, Kevin Porter Jr. and next season, assuming he's healthier, Dylan Windler, I'm not sure exactly what kind of minutes-share Exum will have.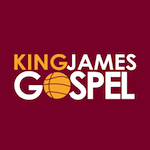 Want your voice heard? Join the King James Gospel team!
Write for us!
Exum had 5.6 points per game, to go with 2.3 rebounds in 16.8 minutes per contest in 24 appearances with Cleveland in 2019-20, which was not bad theoretically, but he often seemed out of rhythm out there on the offensive end. He is a willing ball mover and good cutter, though, which he did show.
The key for Exum making his case to stick around with the Cleveland Cavaliers, however, relates to his defense.
For Exum being able to be a piece consistently in the Cavs' rotation next year, and potentially beyond, he'll need to give Cleveland quality defensive minutes.
When Exum was healthy with the Cavs thus far this past season, he displayed that he can be a highly capable defender in terms of deterring drives and staying attached well off the ball to get through screens to contest shooters.
Similarly to Larry Nance Jr. and Alfonzo McKinnie, Exum is usually in the right position to help as a rotator as well, which aids the Cavs' team defensive efforts when he's in there.
1.1 steals per-36 minutes with Cleveland, while the sample size of appearances was not large, was somewhat noteworthy.
In addition, at least what jumps out with Exum, as KJG's own Amadou Sow mentioned, is his 6-foot-5 size enabling him to play multiple positions for Cleveland.
Sticking with the defensive end in my opinion more so, though, with Exum not being a key on-ball player really due to inconsistent shooting, is that for him to stick around, he'll need to show plenty of defensive capability.
Exum has proven when healthy, and mostly with the Jazz, that he does a solid job on-ball against 1's and 2's, and with the Cavs more, he did still do fairly well in some instances against 3's.
Nonetheless, with Exum not being having nearly the same playmaking ability as Matthew Dellavedova, who I believe could definitely be re-signed, or really Porter even, nor the shooting/floor spacing presence Windler has, his near-future outlook is unclear.
Of course, the unfortunate issue with Exum, and this doesn't translate well to the defensive end, in particular, are his well-documented injury issues, as the aforementioned Sow touched on.
He's had seasons before with the Jazz that have been cut short due to shoulder and knee injuries, and in that realm, Exum missed the entire 2015-16 campaign due to a torn ACL.
He also missed three games due to an awful bout with the flu early on in his tenure with Cleveland, and in yet another tough break, suffered a left ankle sprain in a February game versus the Miami Heat. That caused him to miss what would be Cleveland's last eight games, and that seemingly would've been longer had the season not been suspended.
If Exum can stay mostly healthy next year, though, while that is a big if, he could prove to be a valuable defensive contributor that can give the Cavs productive minutes on that end.
Even so, with Exum's career three-point shooting hit rate being just 30.8 percent, per Basketball Reference, him being pretty limited in getting his own looks in settled offense, and him being so injury-prone, it's tough to say if Exum can be an every-game contributor.
If Delly comes back and if Cleveland selects a wing in the 2020 NBA Draft such as Auburn's Isaac Okoro or a guard such as LaMelo Ball of the NBL's Illawarra Hawks, that'd make Exum's near-future outlook more uncertain.
Albeit if Exum can stay healthy and prove to often be a key defensive piece for the Cavs, though, as he may be with good instincts and feel there, maybe he can stick as a rotational player with Cleveland in coming years. We'll see as 2020-21 progresses.